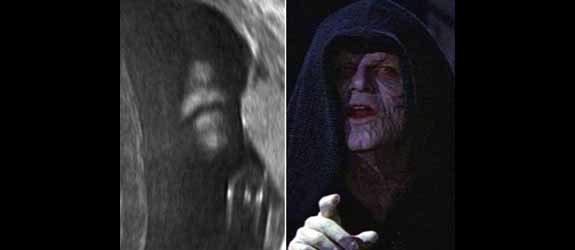 When we found out my wife was pregnant the first time we were just so excited that the idea of gender didn't immediately come to mind. Several weeks in, for some reason, we thought we were having a girl. That thought persisted for a while. The moment we saw Finn's little peepee on the teevee, our whole world changed.
I love our little son. He is so much fun and our adventures get bolder every day.
This time around, we wondered if we were having a girl from the moment we saw the plus sign, and the digital read out that said "pregnant" and all the other tests. My wife is thorough like that. Were we having a girl this time?
Sonograms are like reading tea leaves if you aren't a technician. Even the 3D imaging can make your baby look like Emperor Palpatine. Is that an arm? A nose? A nose inside an arm? It's rough. Maybe you can figure it out.
Let's review the 2009 evidence:
Since Finn's birth, there are way more tests and screens. We dreamed again and wondered. Girl names came easily, boy names not so much. I hoped it was a girl just so I didn't have to repay karma for the bad behavior my brother and I inflicted upon our single mom.
So, what about this baby?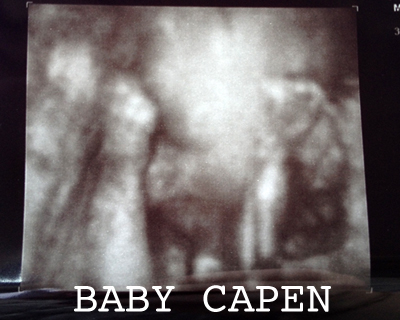 Dear reader, let's hear what you think we're having…

Loading ...
We'll post the gender later today on our Facebook page. Go there and like us, so you don't miss out on this SUPER important, life-altering and epic news.
It's like the lottery of private parts!
–
The Announcement
What am I even talking about??