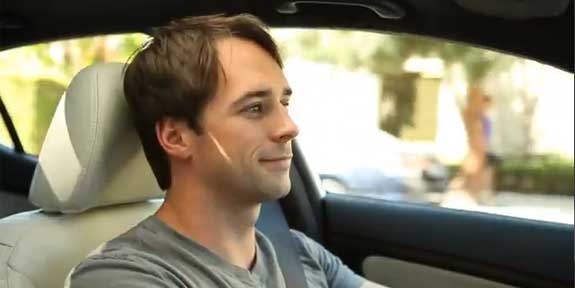 Remember how I said my wife, Avara, didn't want to be in the videos?
Well, while shooting one day we had to film a part where I drop off Finn at "his school" and we didn't have anyone to play his teacher. Avara happened to be on the set so she could take Finn home while we continued getting our shots as the sun descended behind buildings.
So, guess what? I GOT HER TO BE IN ONE TINY PART OF IT.
And this makes me very happy. Unreasonably happy.
Watch it here…

Having trouble with the video or want to watch it larger? CLICK HERE
She's a natural, right?
–
Watch more Kia Videos with Charlie & his family.
Because Finn is cute. Period.
Learn more about the cool shizz Kia is doing.
Because cool shizz is cool.
Other Videos!
Get them while they're hot!