This world is a scary place… mainly because of Reality TV and celebri-spawn, but this past week marked a new level of scare-larious stuff that we felt an unnecessary urge to show you. Some of this could be considered KSFW (Kinda Safe For Work), but I wouldn't push it. We here at "How To Be […]
VIEW POST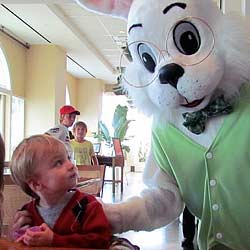 Here's a quick recap of our Easter experience, before the Internet's ruthlessly short attention span makes it irrelevant and uninteresting. My father-in-law made reservations at a nice restaurant. He's rad. When we walked into the place, he got even radder. Fountains, pillars, marble floors, this was gonna be yummy! Lizzie whispers to me "Oh, by […]
VIEW POST
"Can you remind me not to forget to remember to call your mom to see if she remembers?" -Elizabeth
VIEW POST
The same day I ran across "I Heart Poop", I stumbled on this little zen proverb of literalness. Someone has a deathgrip on the obvious and I love it. It's a post-modern, retro, neo-classical, avant-garde comment on sidewalk art… …I wanted to write, " I know", next to it.
VIEW POST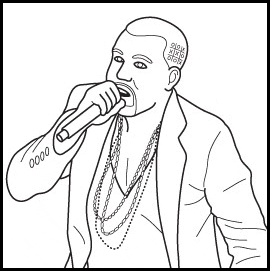 [ click the image to enlarge ] It recently came to our attention that people tend to mistake a well-known hip-hop artist, Mr. Kanye West, for a small child. Further examination proved this to be a very easy mistake to make, indeed. So, for your own scientific assessment and review, we present to you: […]
VIEW POST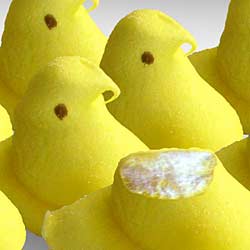 I love Easter. I remember the delight of waking up to that castle of wicker and crimped plastic grass, surrounded in its cellophane force field, protecting its treasure trove of candy and grocery-store-grade toys. But, having kids gives you perspective. What was once a bright-eyed bunny made of chocolate can start to look creepy and […]
VIEW POST
When I saw this stumbled upon this site, it was pretty obvious that it needed to go on our blog because here at "How To Be A Dad" revel in riding a line that's a razor's edge thin between adult and child. Behold: childhood drawings brought to life! Check out all of the drawings here: […]
VIEW POST
Click here for another delicious Videotape. Now filled with 40% more AWESOME. Eat up!
VIEW POST

"Is it wrong that I like making gummy bears have sex?"-Avara – Previous "My Wife Just Said…"
VIEW POST