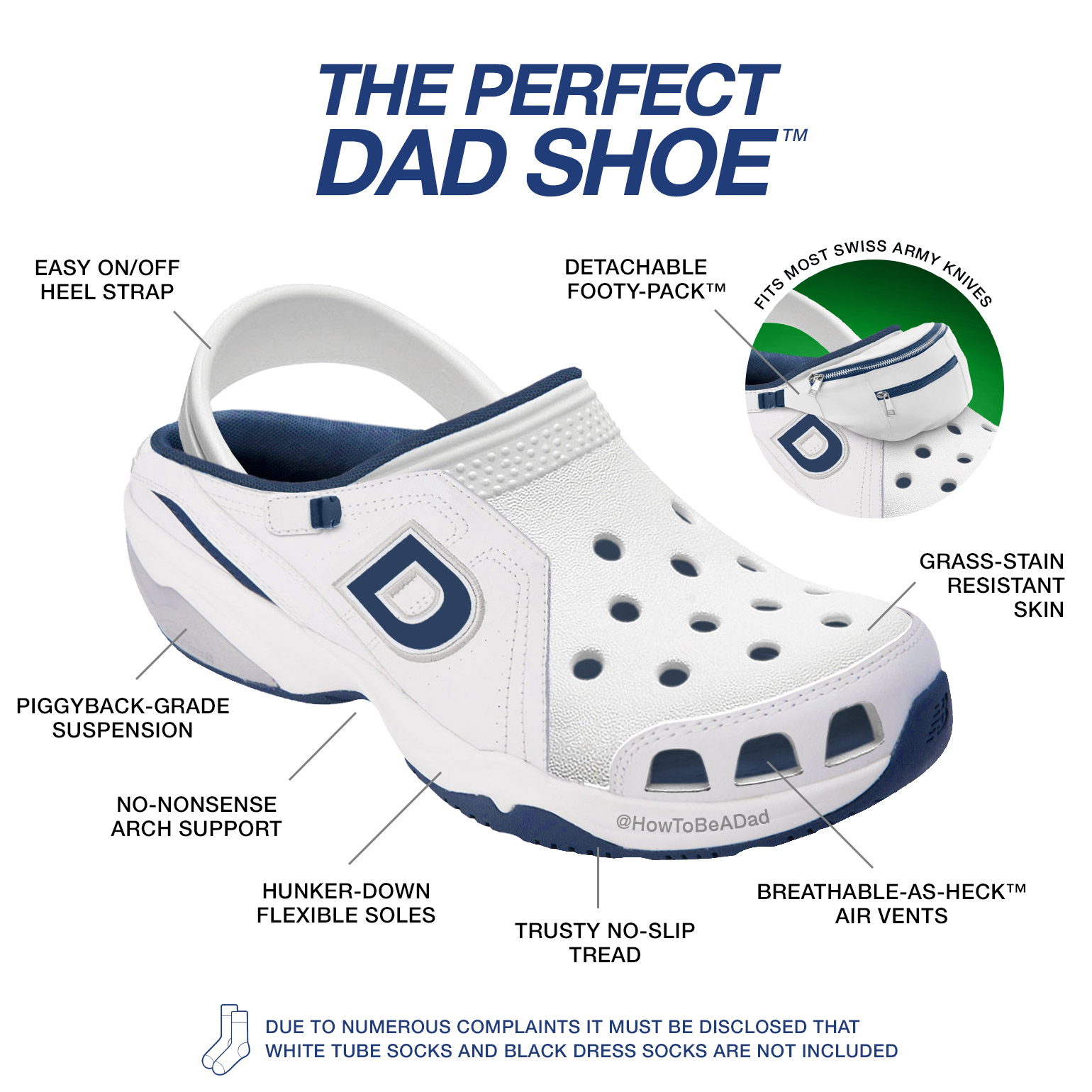 "The perfect shoe for a dad doesn't exi-"
[record scratch] Well it does now, kiddo!
After extensive minutes of scientific analysis of countless dad clichés and stereotypes, The Perfect Dad Shoe™ is hot off the manufacturing grill! A masterful fusion between sneakers and clog sandals.
That's right! Yard work in the front, barbecue in the back.

The Footy-Pack™ (Patent Pending)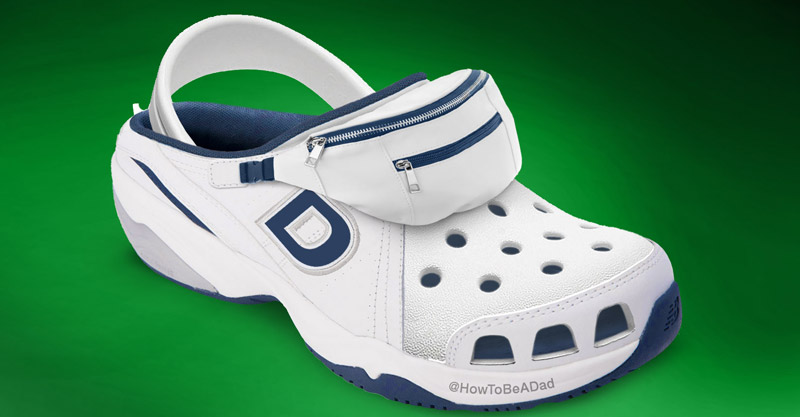 Let's take a closer look at the revolutionary accessory that makes The Perfect Dad Shoe™ even more superior than its already vastly superior superiority over any other shoe.
Fully detachable, consider the Footy-Pack™ an optional expansion to your cargo short's carrying capacity. Great for small useful items like spare batteries, reserve napkins or a mini utility knife tool.
Heck! Throw some spare change in there and add a jingle to your step when you trot out onto the field for your fatherly back pat of encouragement.
​"I'm appalled," you say? Hi, Appalled, I'm The Perfect Dad Shoe™! 😄