We all grow up and develop a more mature (hopefully), and darker (probably) outlook on things. When we have kids, a lot of us get to experience children's movies with our own kids; seeing them with more educated and cynical eyes.
Watching the Lion King is a bit different after you've seen a nature show that details out how terrible lions are as fathers. It's a little harder to laugh along with Goofy once you know that he's a widowered single dad. My gorsh.
One family movie night recently, I realized that about a decade later, the couple in 101 Dalmatians would experience the most tragic couple of years. "We lost three today, dear. Look away." I know, I'm awful.
I'm not the only one who's had these warped thoughts about some Disney classics, but I promise these 22 comics are not quite so morbid.

1. The true curse of the Beast.
Bigfootjustice.com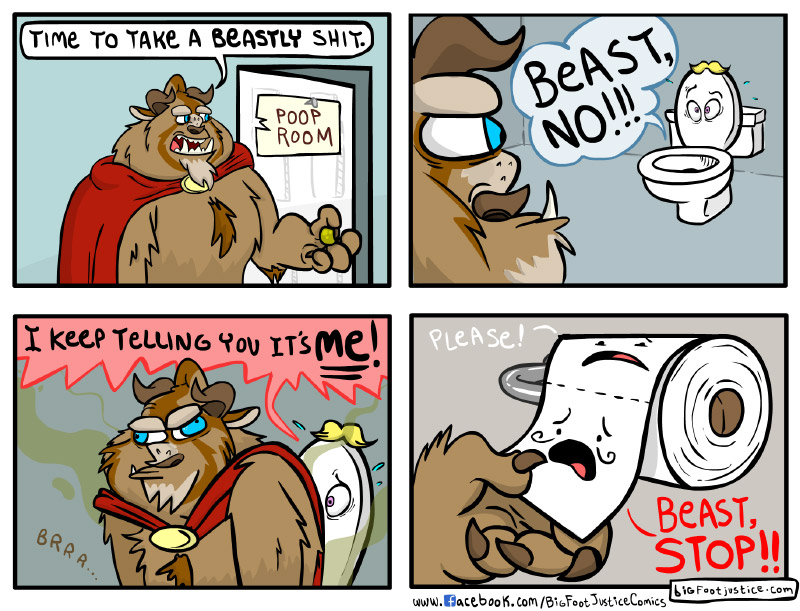 2. Sharing is caring.
Berkeley Mews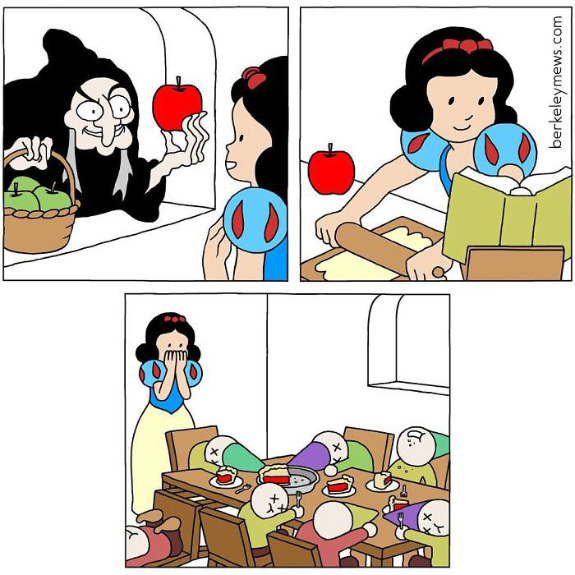 3. Trippin' balls.
Adam Ellis

4. Mirror, mirror, what was that again?
jakelikesonions.com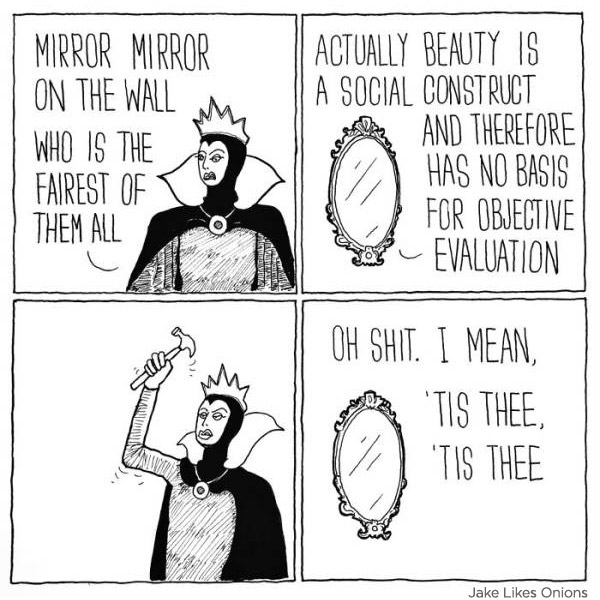 5. Oh-no-pourri.
goneintorapture.com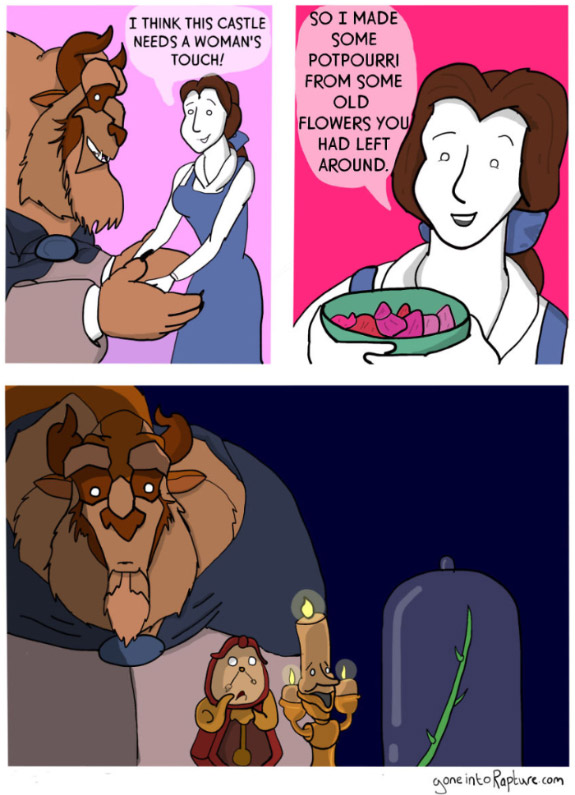 6. Re-imagine this arrow.
dorktower.com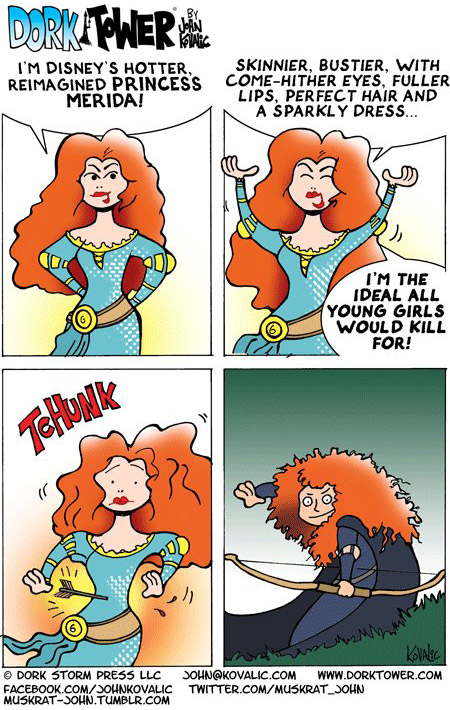 7. Maybe they rushed it a bit.
colleghumor.com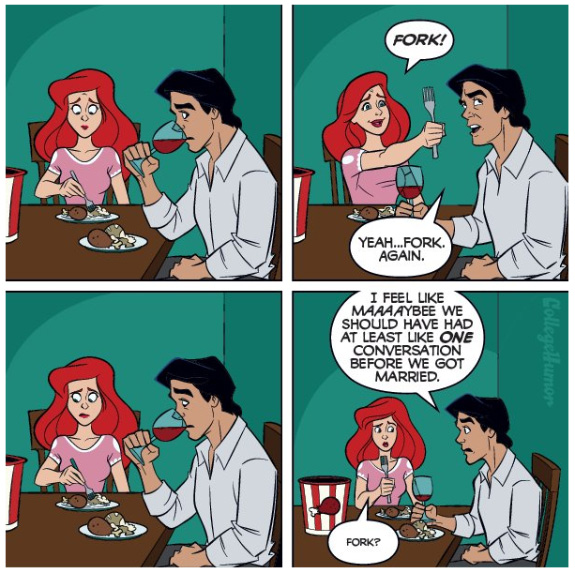 8. Sheesh, Belle. Kinda snobby.
Adam Ellis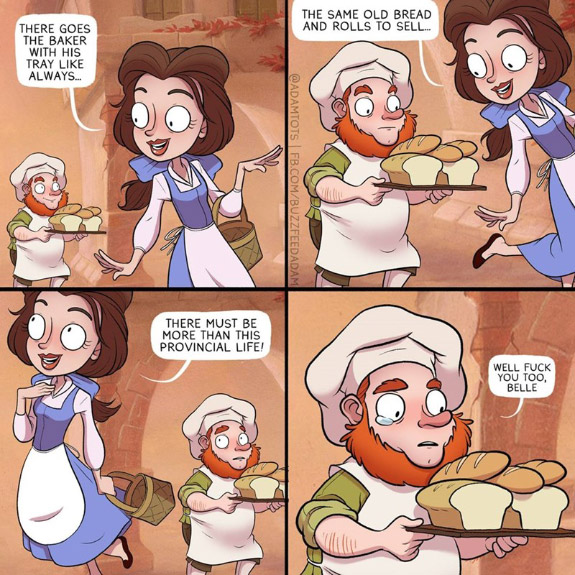 9. What goes around comes around.
Nathan Pyle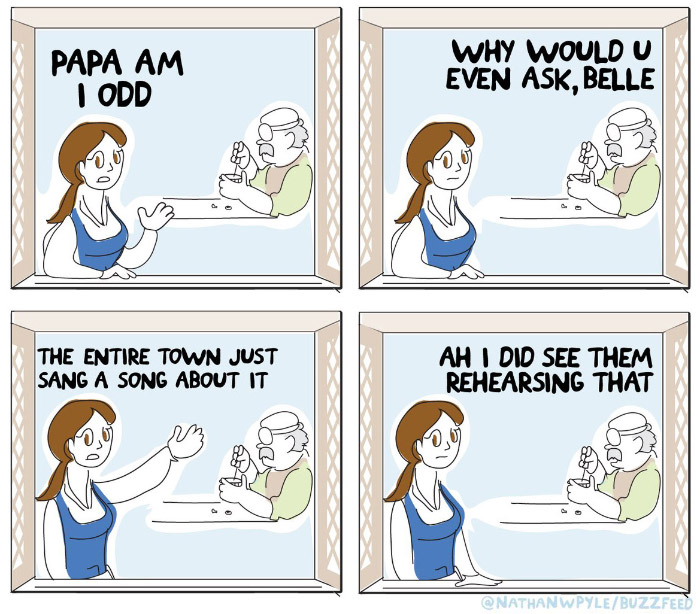 10. A rose by a really stupid name, is still a rose.
nellucnhoj.com/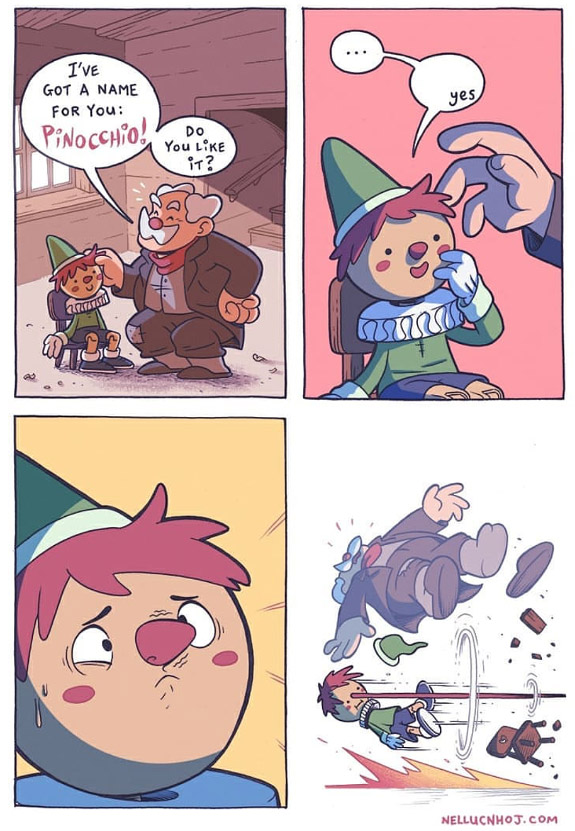 11. The will of the King.
poorlydrawnlines.com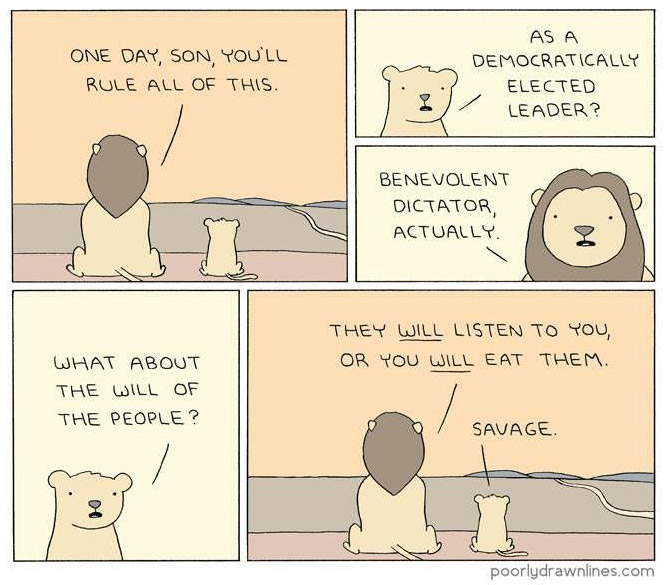 12. If I fits, I sits.
Adam Ellis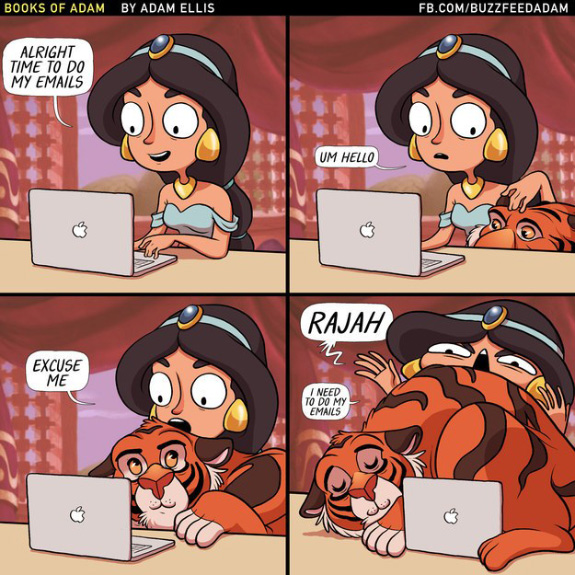 13. Ahhhhhhhhhhh!
emmyc.tumblr.com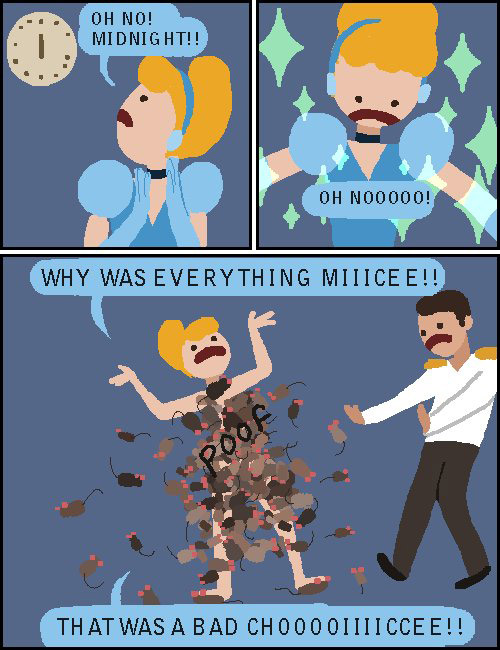 14. One Punch Beauty.
k009comics.com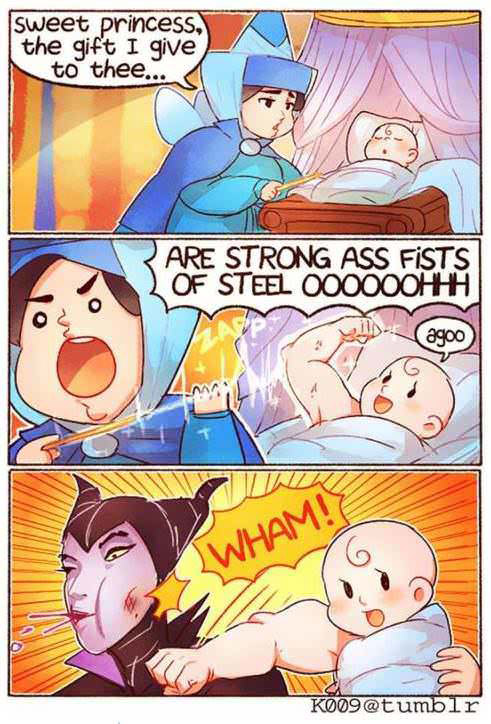 15. GAH!
mrlovenstein.com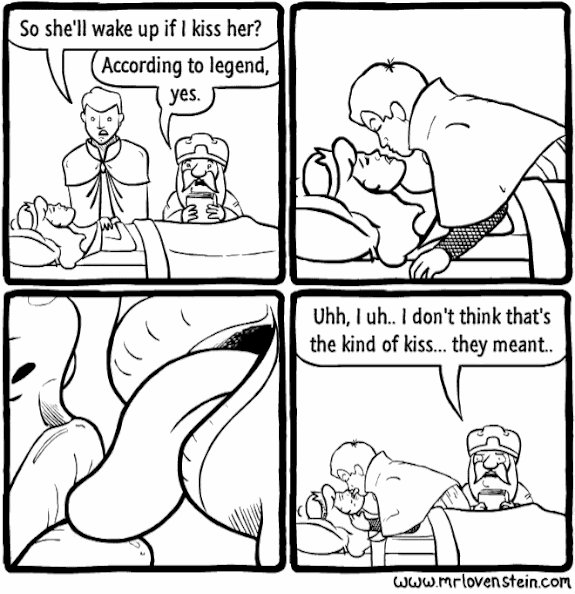 16. Moral dilemma.
Chris Allison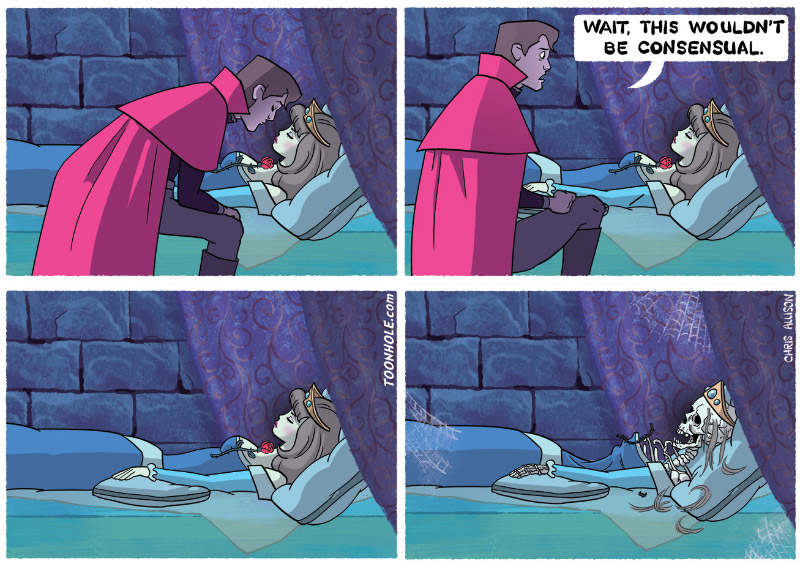 17. The mad Queen.
poorlydrawnlines.com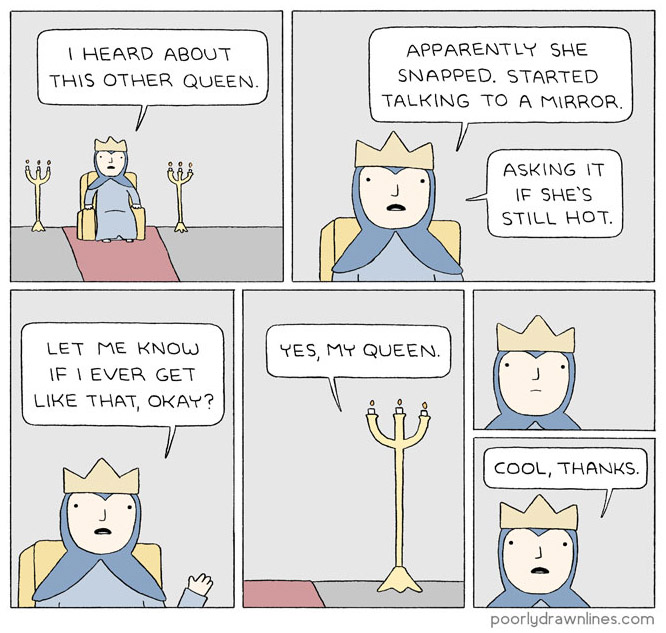 18. YASS!
Adam Ellis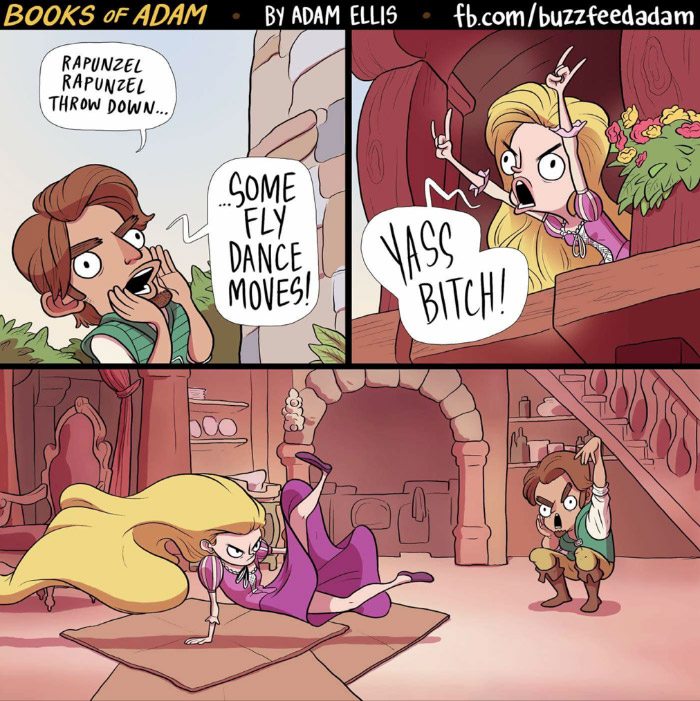 19. PTSD.
According to Devin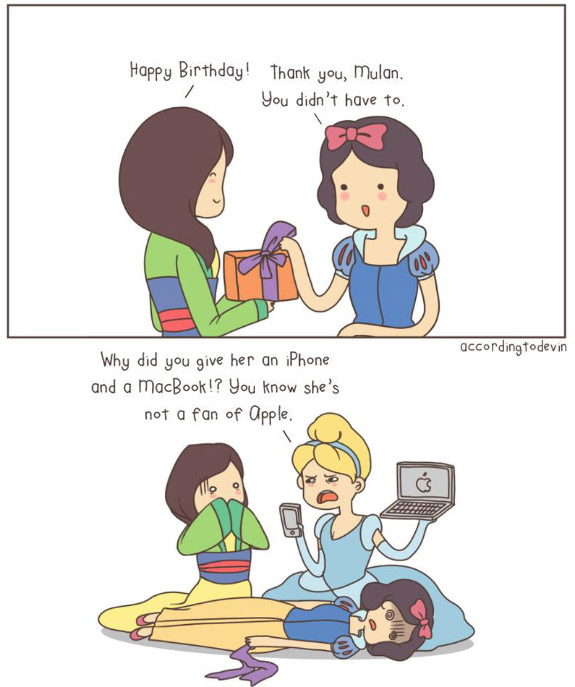 20. Just a kid.
Dorkly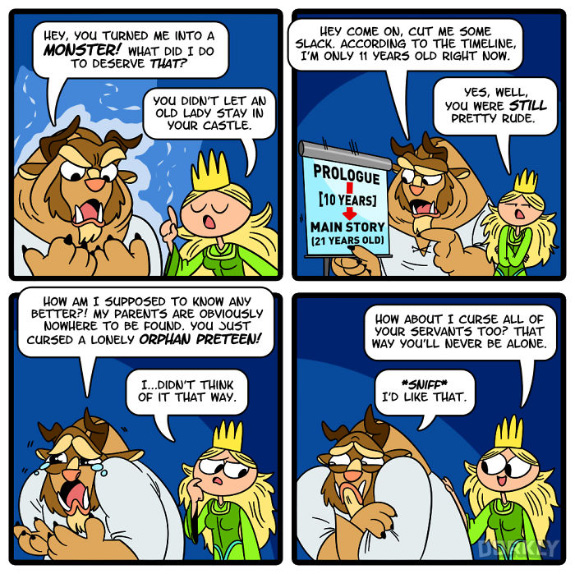 21. Poor lil' Chip!
Adam Ellis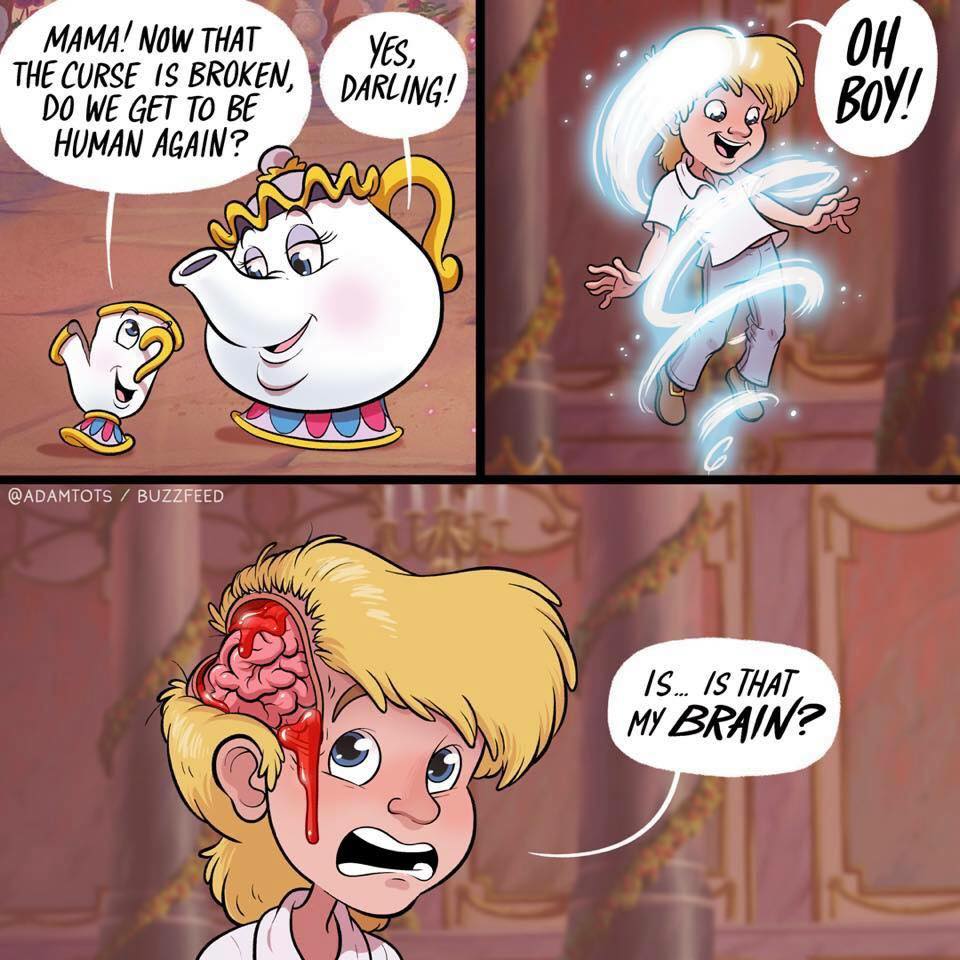 22. Wanna know how I got this scar?
upandoutcomic.com