A good ol', safe-for-kids joke has it's place. Typically in front of kids. However, there's a vast world of jokes that aren't safe for kids, but don't necessarily get super internet-gross or offensive. A funny, happy middle ground between the sweet innocence and sociopathic derangement.
Let's set down the kids-lunch juice box and enjoy a nice crisp glass of something more mature, shall we? We're adults now. We've earned this.

Why Kids Should Eat Their Veggies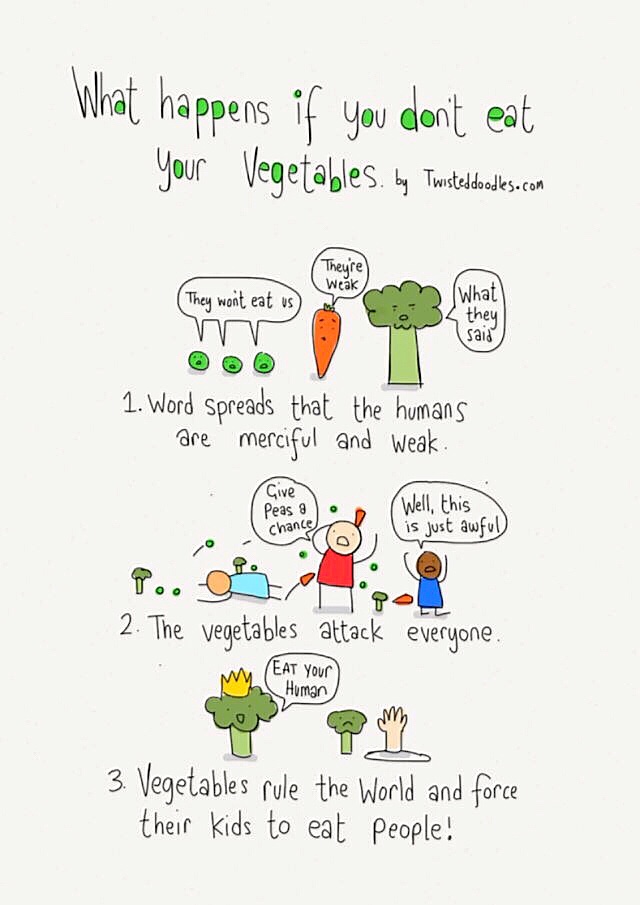 Poorly Drawn Lines
The Family Pet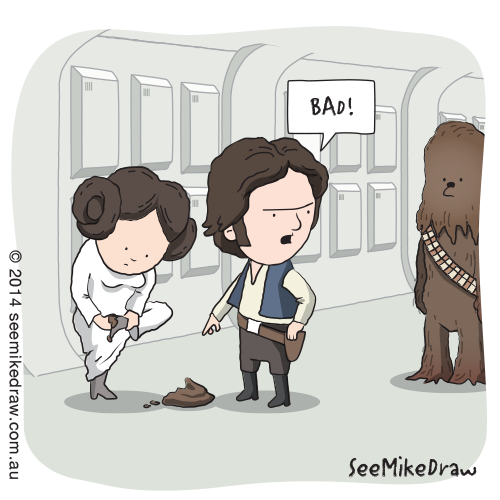 See Mike Draw
Hire a Professional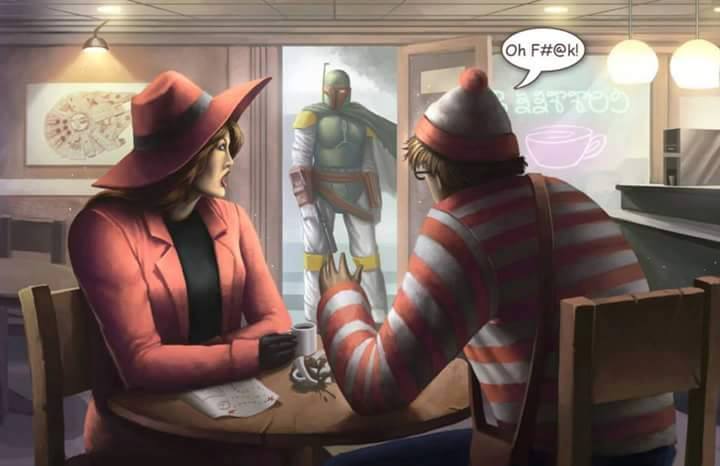 artist unknown
Nighty Night!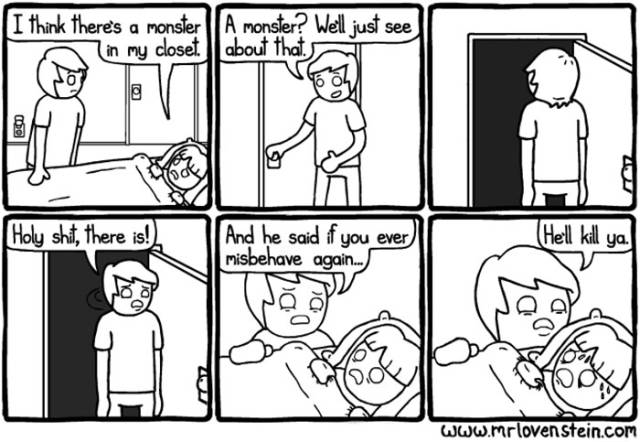 Mr Lovenstein
Overdoing Nostalgia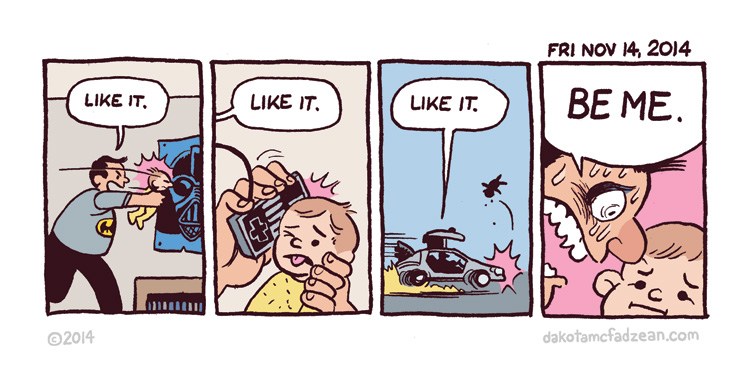 Dakota McFadzean
DIY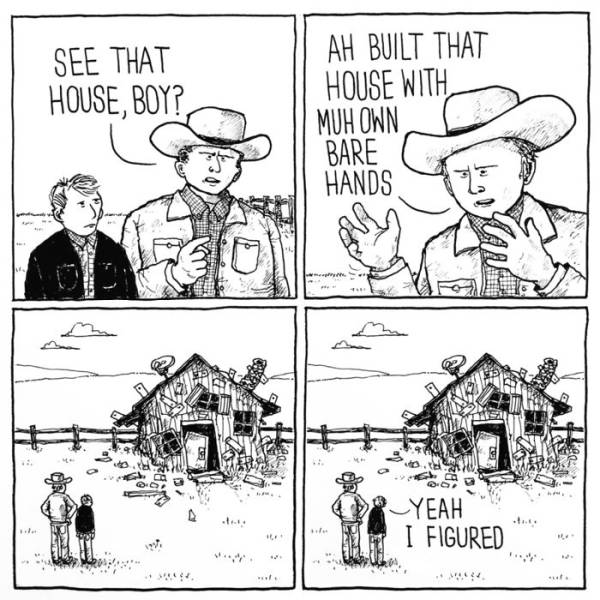 Jake Likes Onions
The Tooth Fairy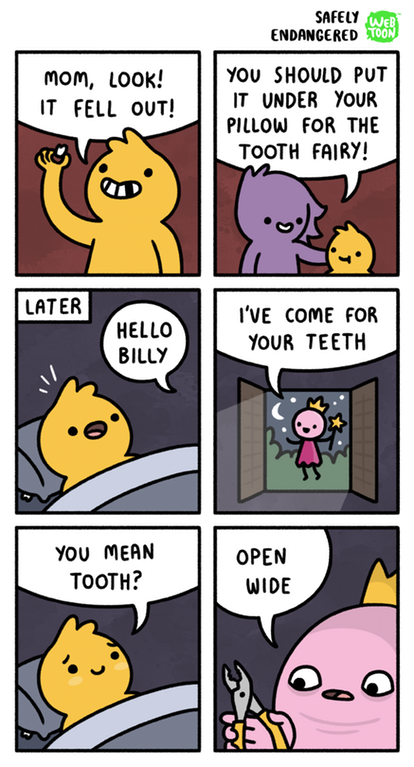 Safely Endangered
A Dark Riddle


Nedesem
The Secret to Happiness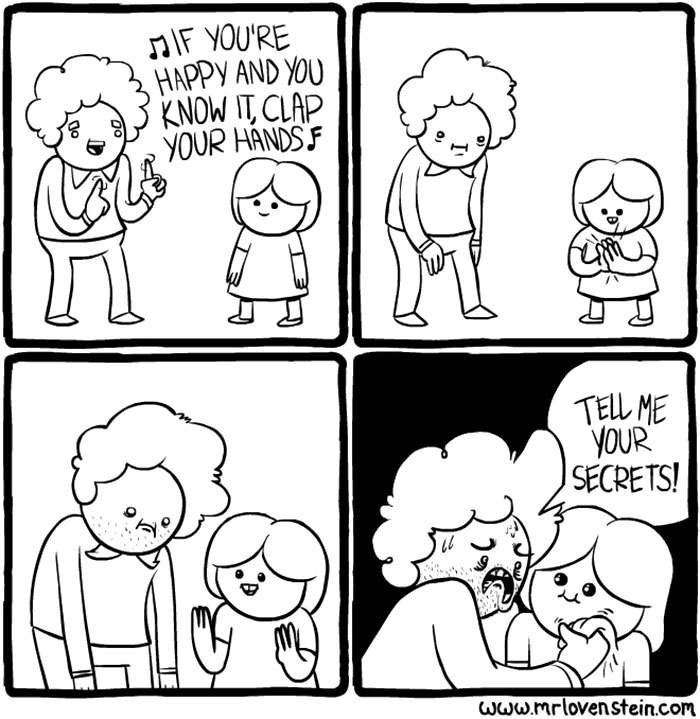 Mr Lovenstein
Where Do Smurfs Come From?


Berkeley Mews
The Olden Days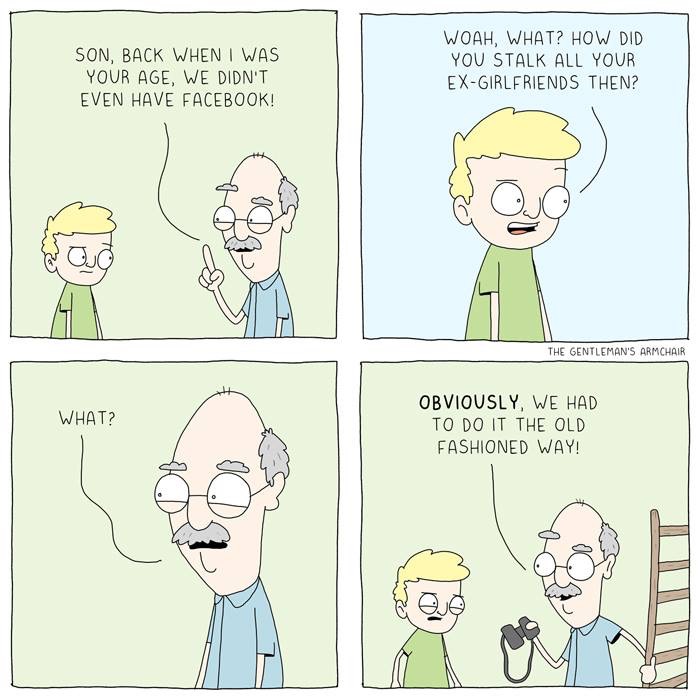 The Gentleman's Armchair
The Curse Is Broken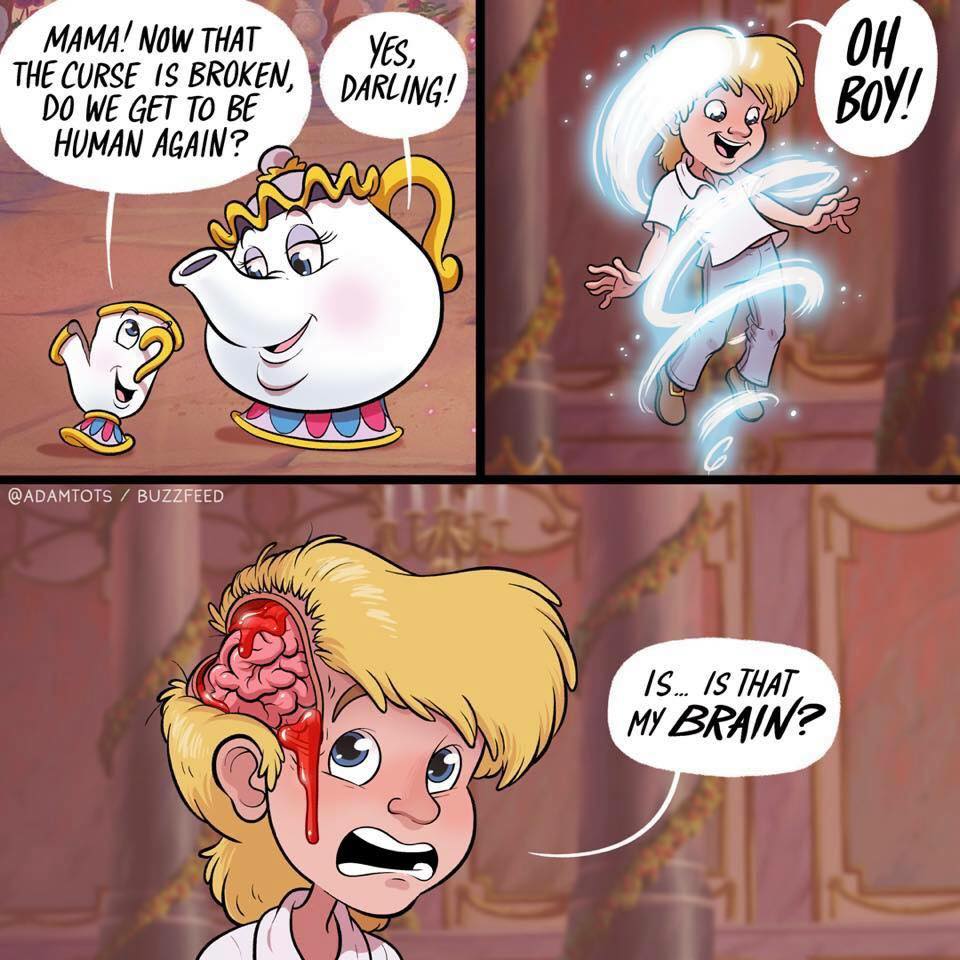 Adam Ellis