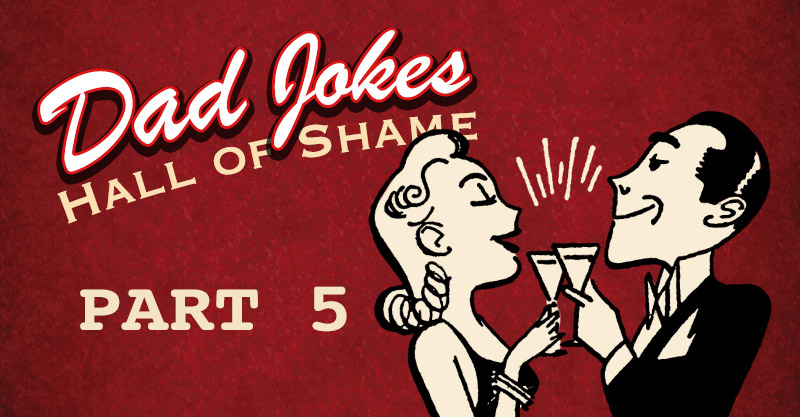 The year is almost over! For some of us it's been a rough ride. So rough that the 2016 has become an internet joke, likened to the grim reaper or Game of Thrones author, George R. R. Martin. Yikes.
Laughter really is one of the best antidotes for stress and trauma, so here's another installment of The Dad Jokes Hall of Shame. Since dad jokes don't always produce laughter, though, at least these can act as a diversion. Sort of like hitting your hand with a hammer to distract you from a bad headache. Sooooo… Enjoy!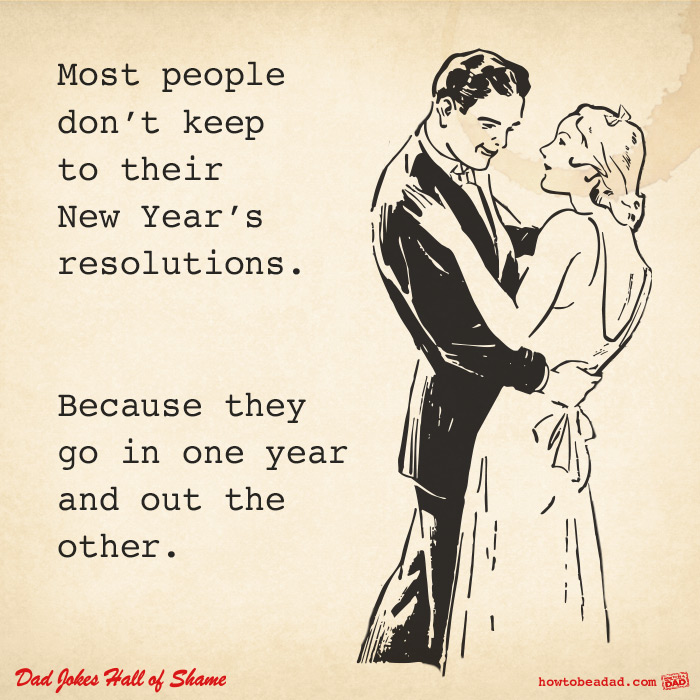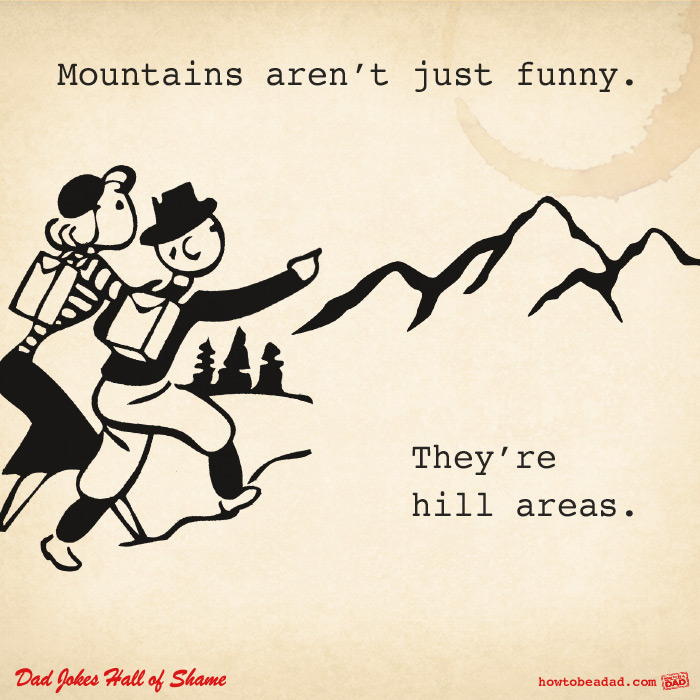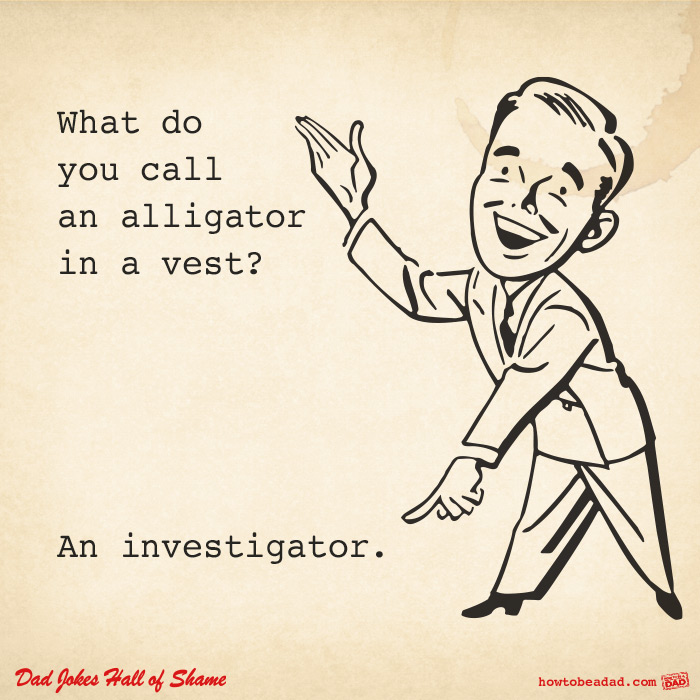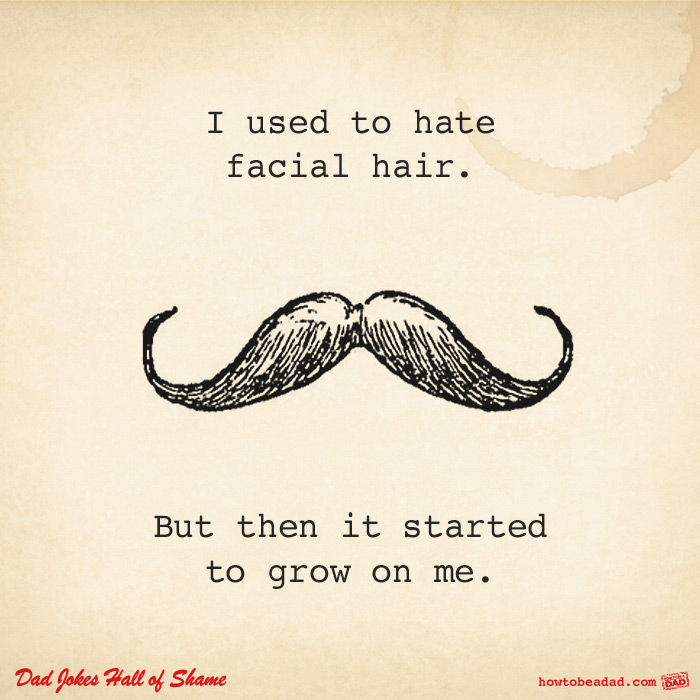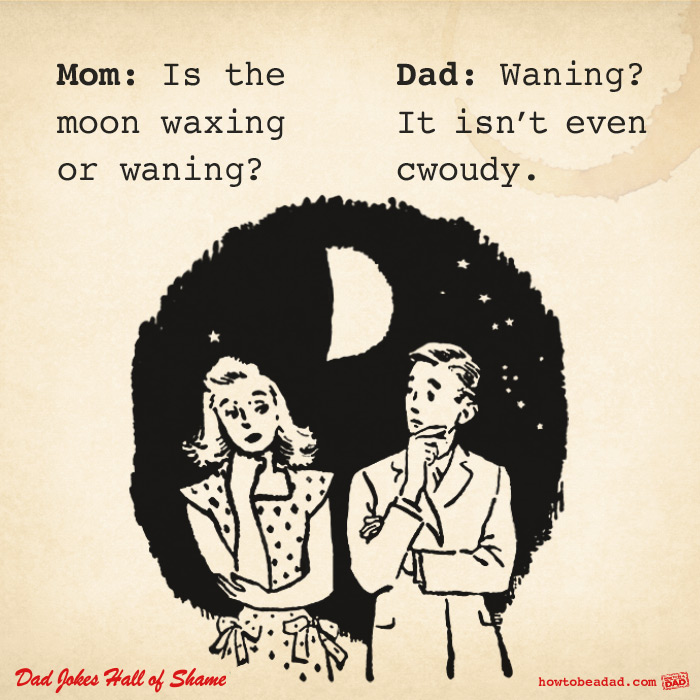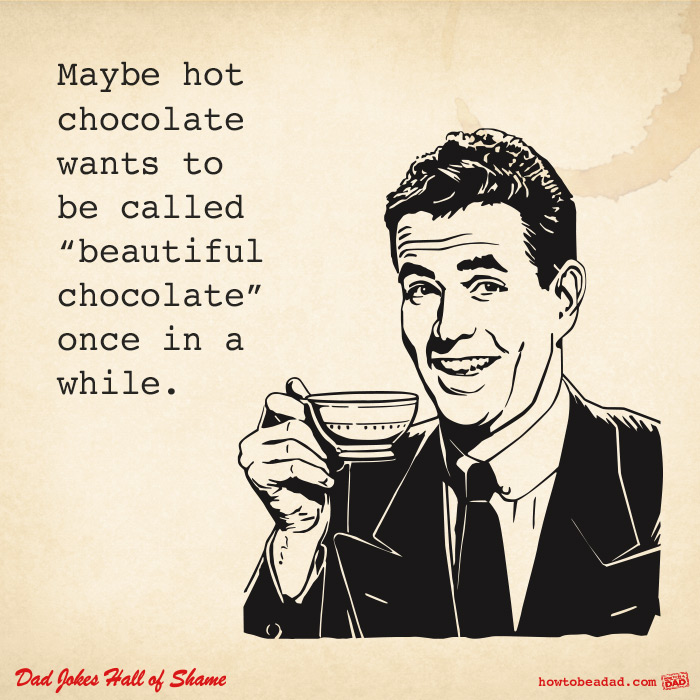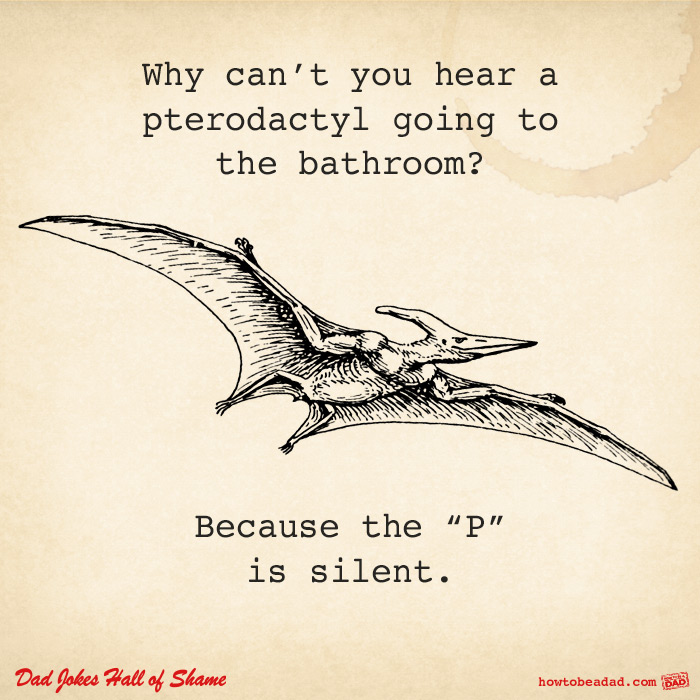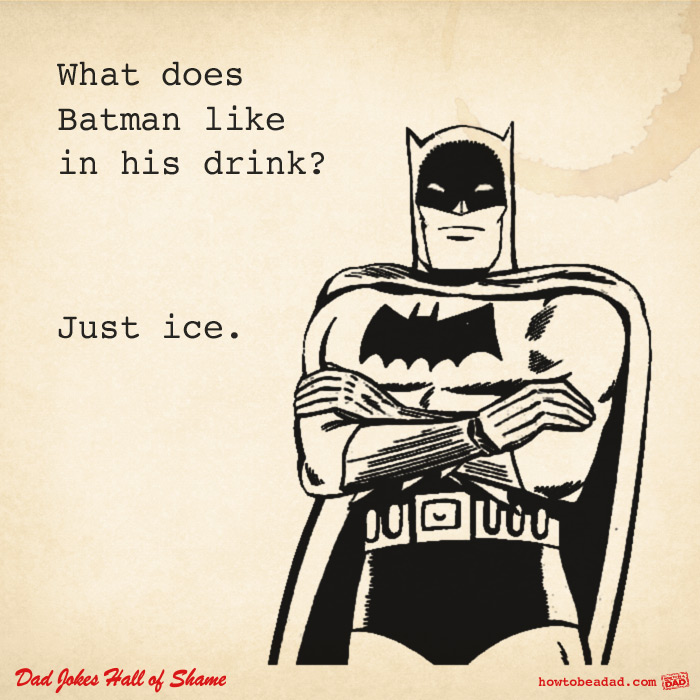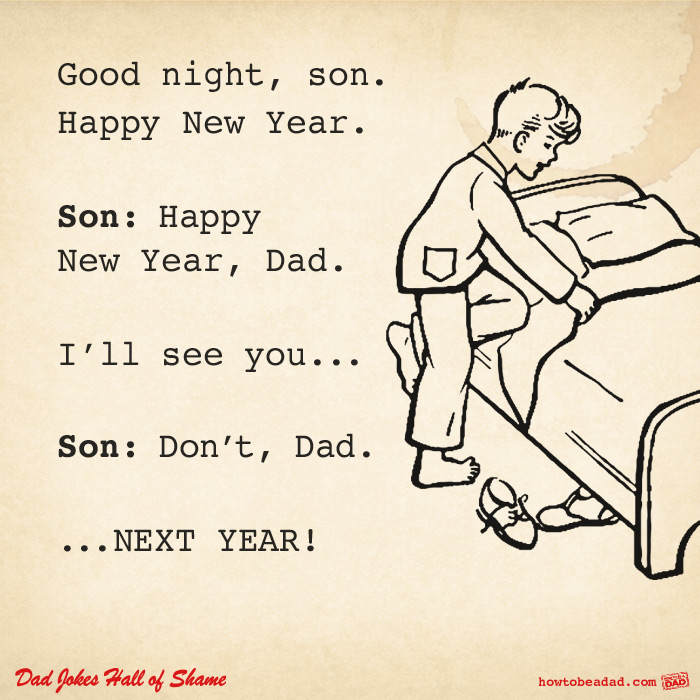 Happy New Year, everyone!
–
Can't get enough?
See all the posts in the Dad Jokes Hall of Shame series.