The ability for kids to simply vanish into thin air is really the stuff of myth and legend. It's like they're tiny walking/toddling, talking/babbling mythological creatures! Living, breathing mirages! Elusive, giggling little optical illusions!
Scroll through these photos and see if you can spot these maniacally genius hiders as they fold space and bend minds to evade detection!

Houdini's Toy Bin
Now you see them, now you can never find them in a million-zillion years.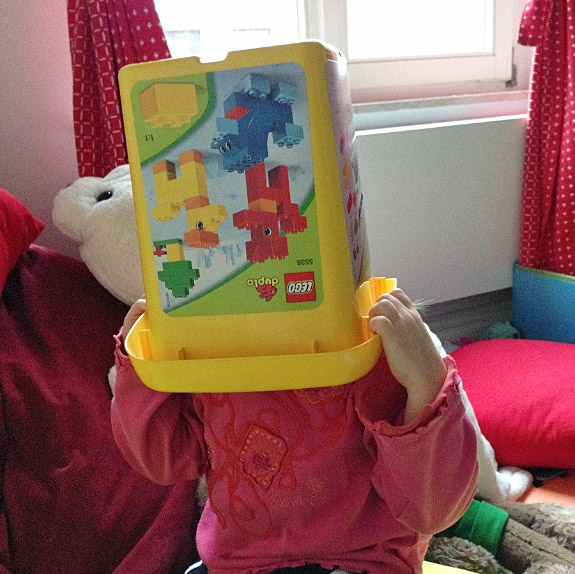 source

The Blankie of Oblivion
We think she's hiding under that small scrap of paper, but no one will ever know.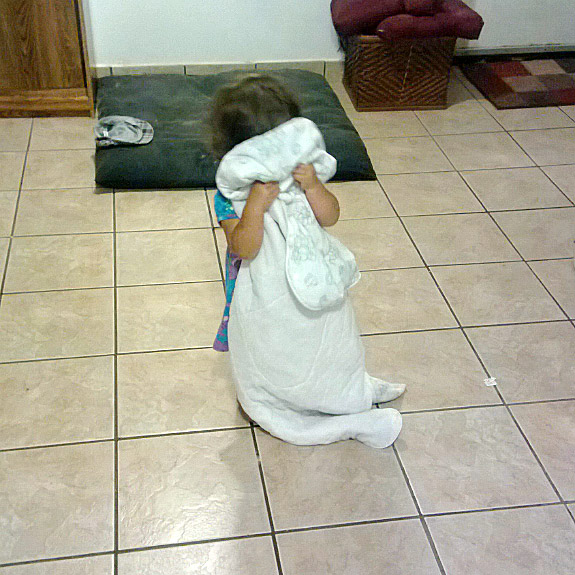 source

The Kitchen Ninja
I'm not even sure there's anyone in this picture.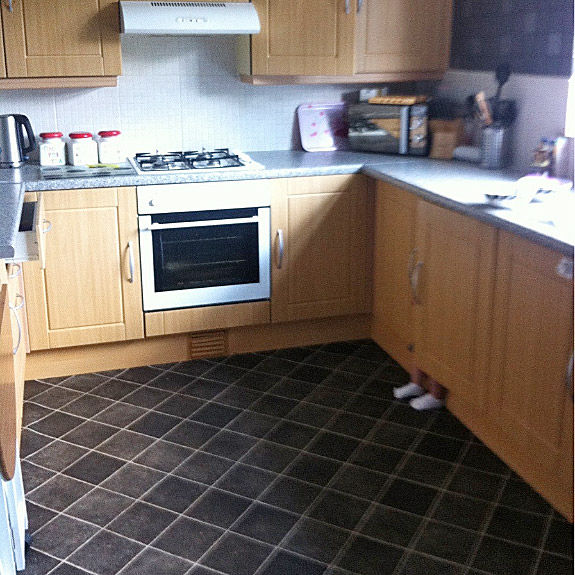 source

The Mystic Towel
Hidden so well, it's like she doesn't even exist anymore!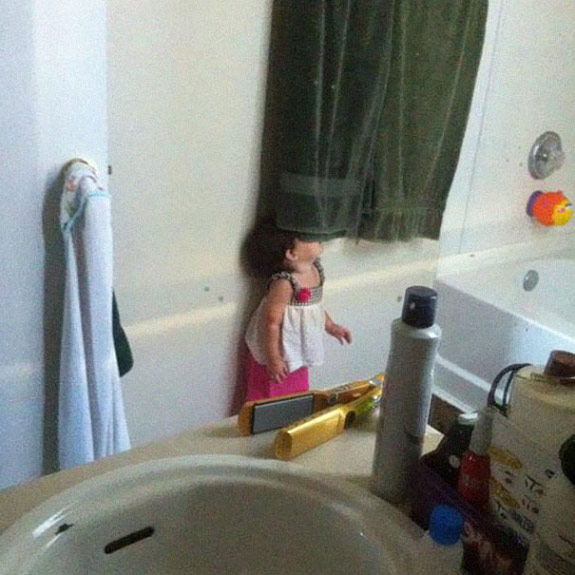 The Shadow Puppet Master
They probably needed to call in a state-wide search party.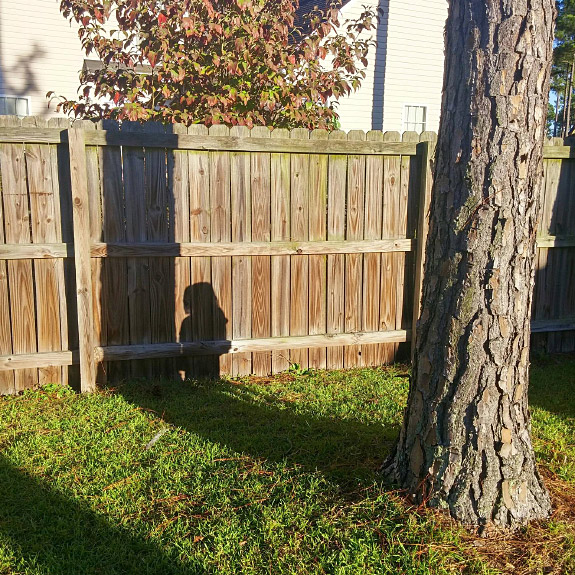 source

The Lamp Shade of Vanishing
Someone clear the side of a milk carton! This kid is officially MISSING.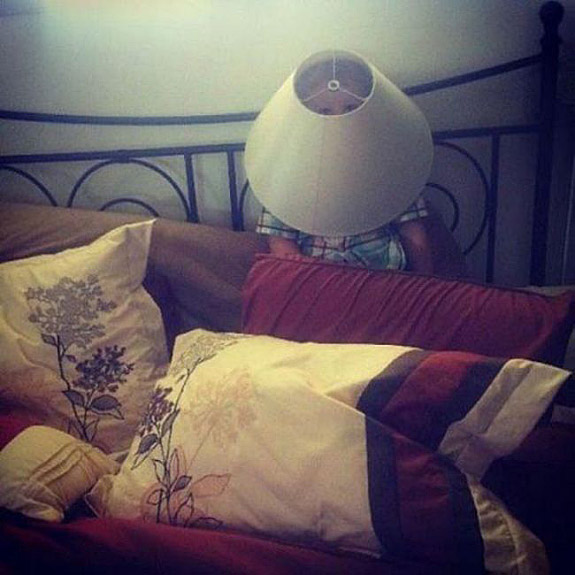 The Invisibility Robe
Pretty sure this is some kind of sorcery.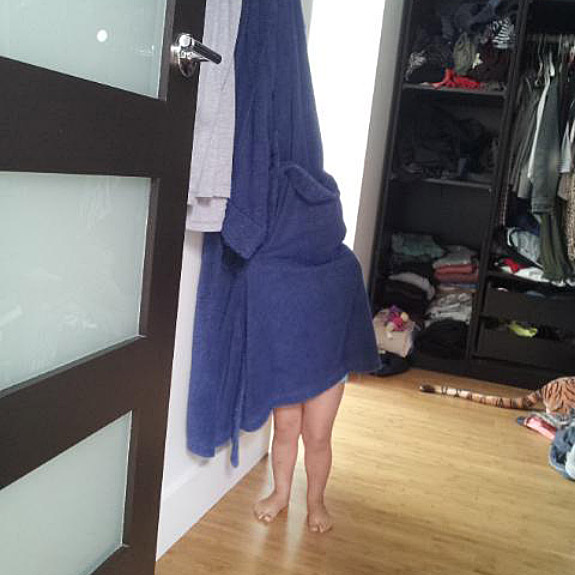 source

The Doll of Disappearance
WHERE IN ALL OF THE HECKS DID SHE GO???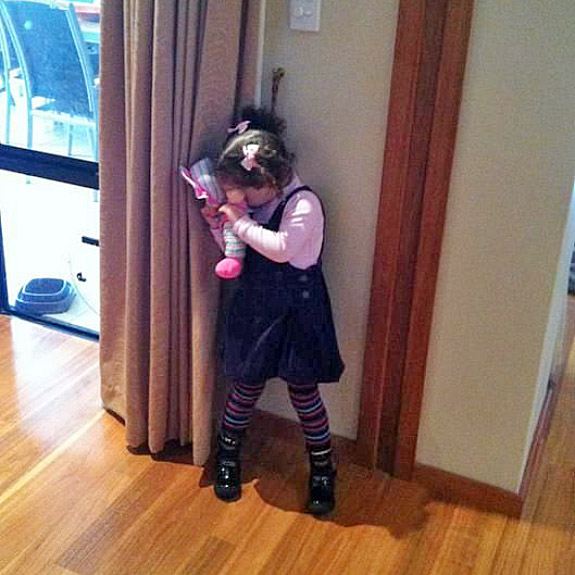 theycallmemummy.com

The Hypno-Hoop
You see nothing. No one is there. That is not the child you're looking for…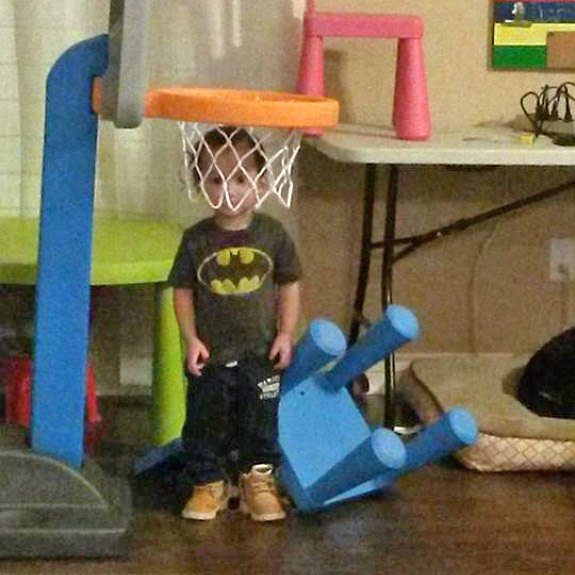 source

The Mystic Light Fixture
You may feebly try to enlist the help of others, but it will be an exercise in futility!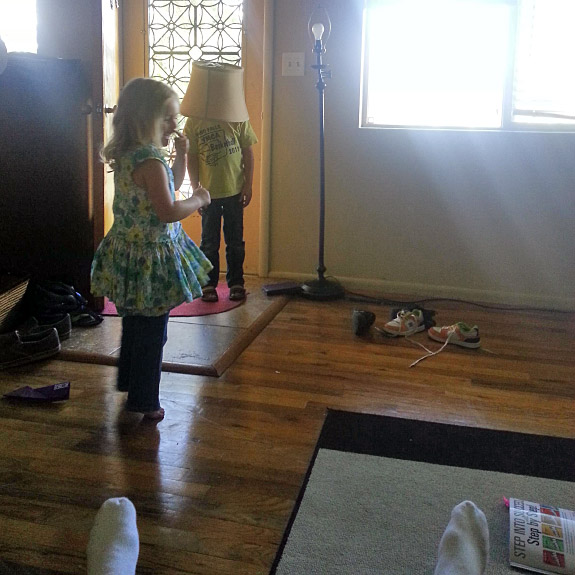 source

The Basket Trick
You can sense their presence but try as you might you WILL NOT find them!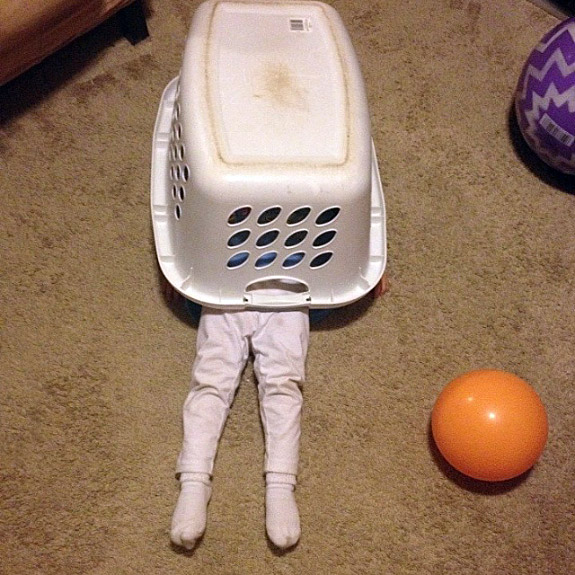 source

The Quizzical Quilt
The craftiness and cunning are maddening! MADDENING, I SAY!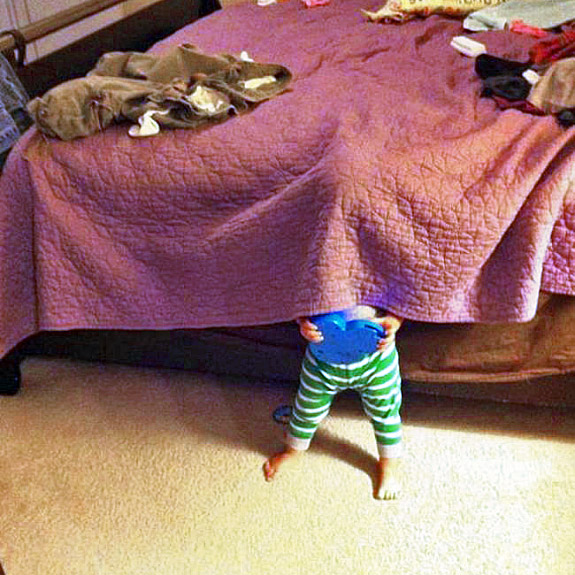 The Confounding Cabinet
You can tell you're being watched, but they're like invisible little friggin' ghosts!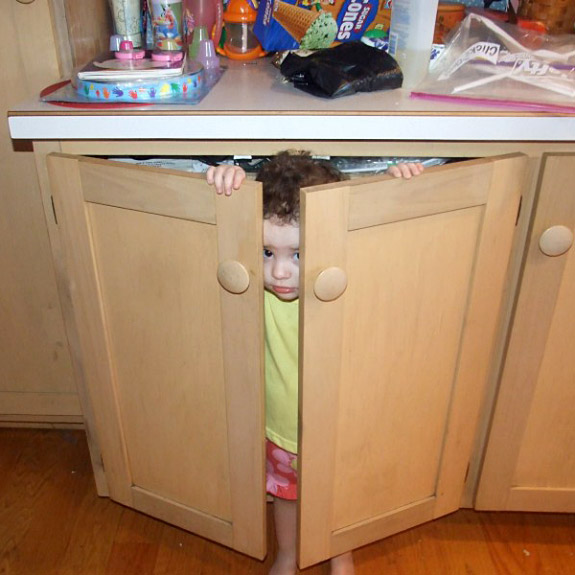 source

The Mystery Bin
Pretty dang sure they can violate the very laws of physics.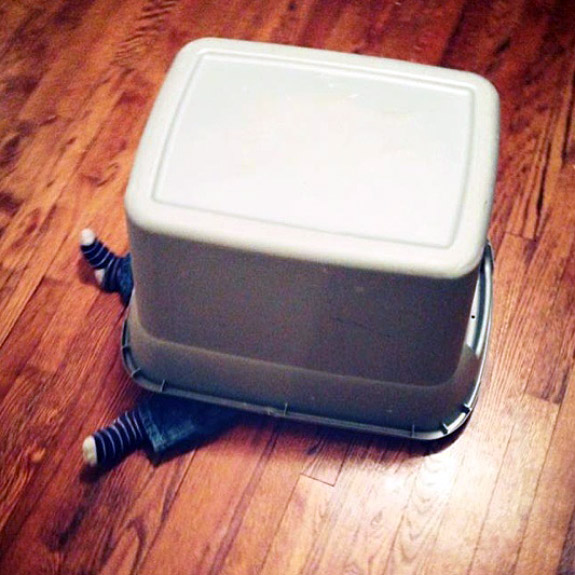 source

The Wizard's Blanket
I can't even! No one can. NOT ONE SINGLE PERSON CAN EVEN!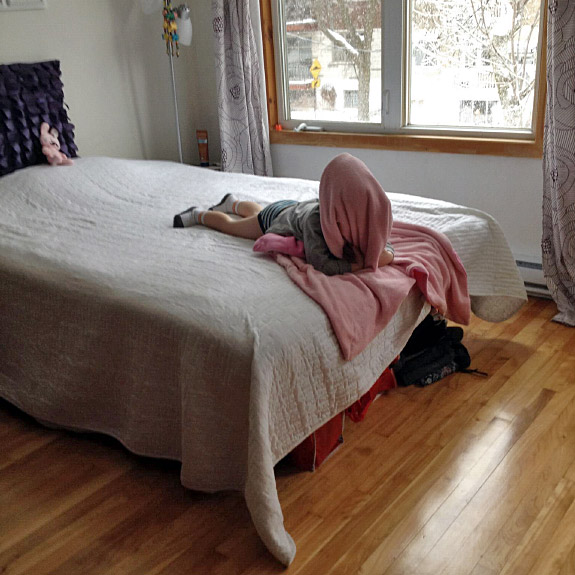 source

The Drapes of Deception
File this one under Absolutely Unsolvable Mysteries and just move on with your life.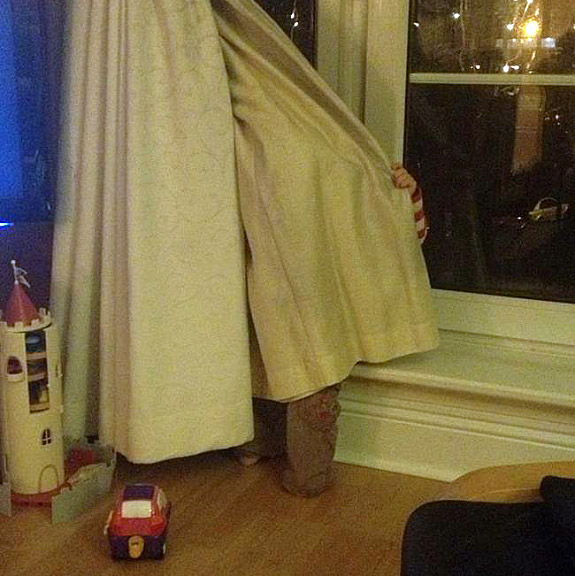 The Office of Obscurity
Probably want to call in an FBI forensic seeking unit to help find them. But guess how much good it'll do, yep, NONE!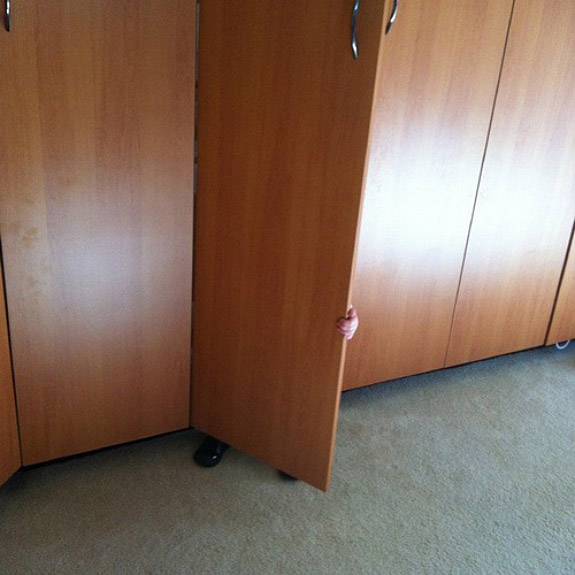 theycallmemummy.com

The Rug of Riddles
Even with its keen sense of smell, the family dog (in the lower right) is positively stumped!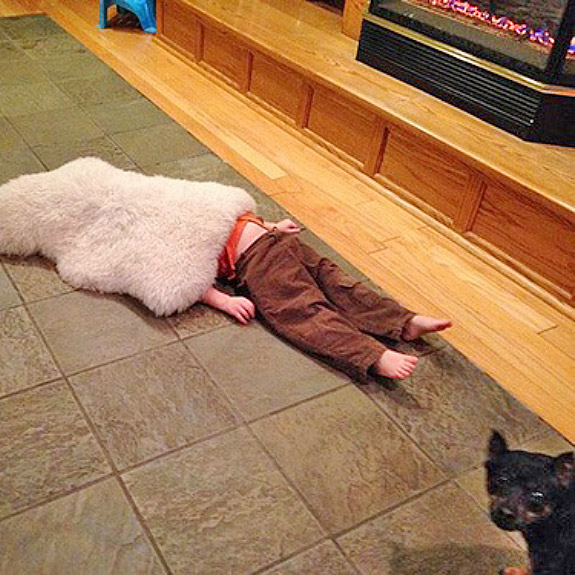 source

The Devious Duo
Abandon hope, all ye who seek in here.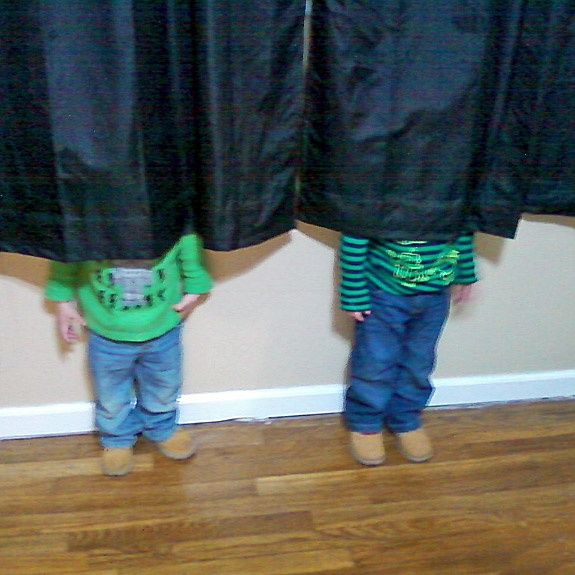 source

The Bed Chameleon
Science is still analyzing this photo.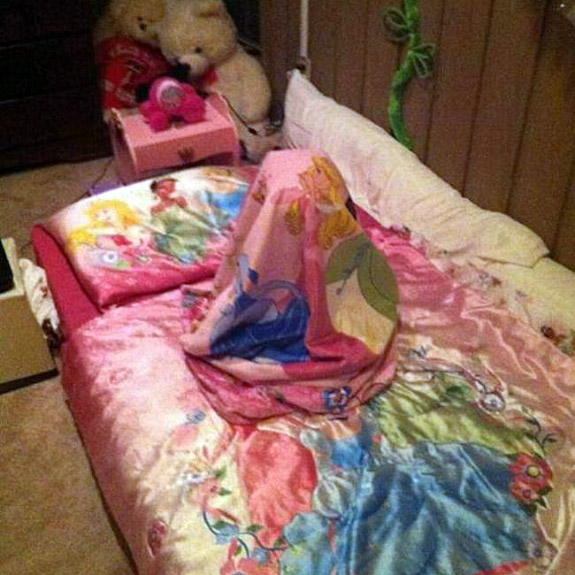 The Blinds of Blindness
After a while you'll start to question your very senses and sanity!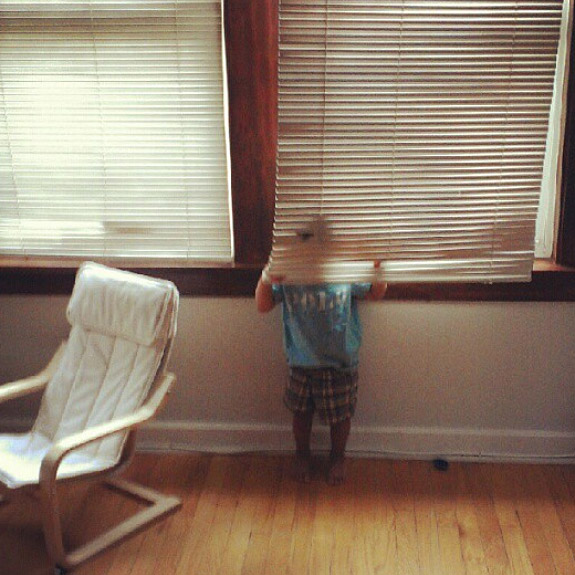 source

The Alligator Illusion
She was right there NOT ONE SECOND AGO!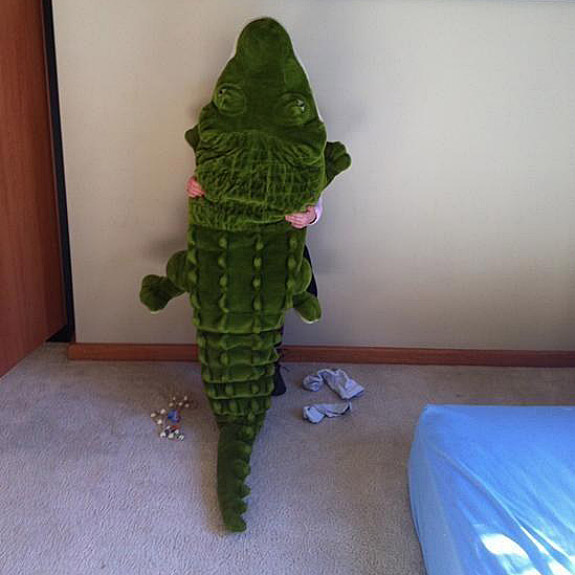 theycallmemummy.com

The Car of Confusion
You'll regret playing outside and worry that they must've fled the country.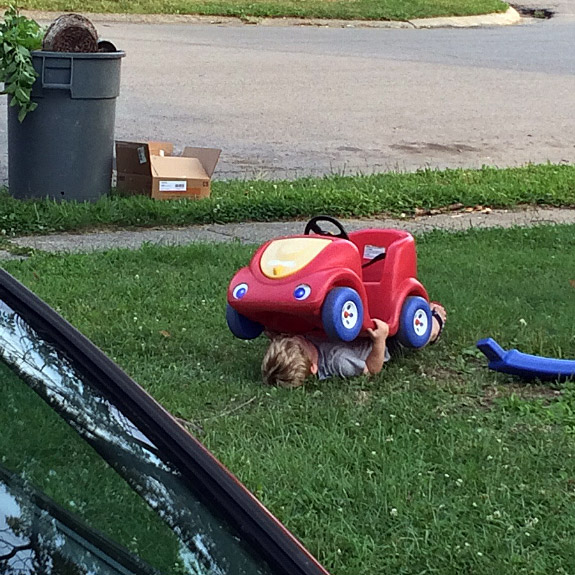 source

The Pole of Puzzlement
The very fabric of space is their drool bib to do with what they will.

source

The Genie's Cubby
It's quite possible kids can shrink down to the size of a molecule to remain hidden.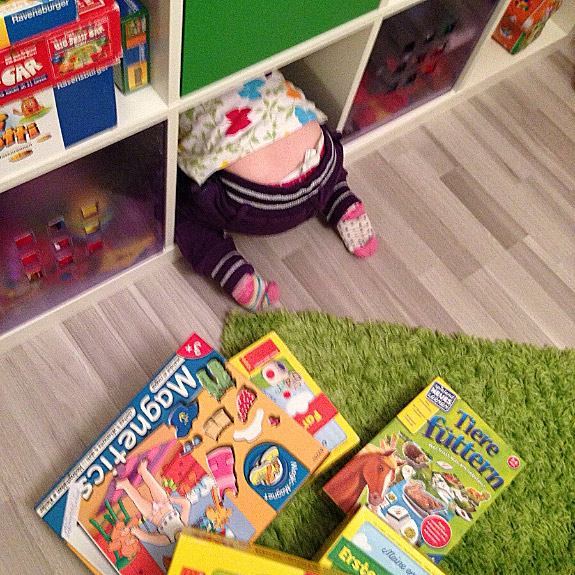 source

The Lace of No Trace
HAH! You'll find a unicorn before you find her!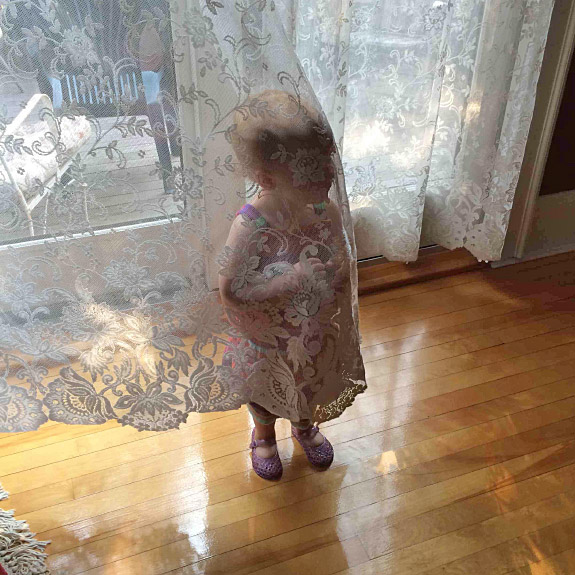 source

The Cryptic Couch
It is rumored some kids can TRANSFORM into other objects in order to hide.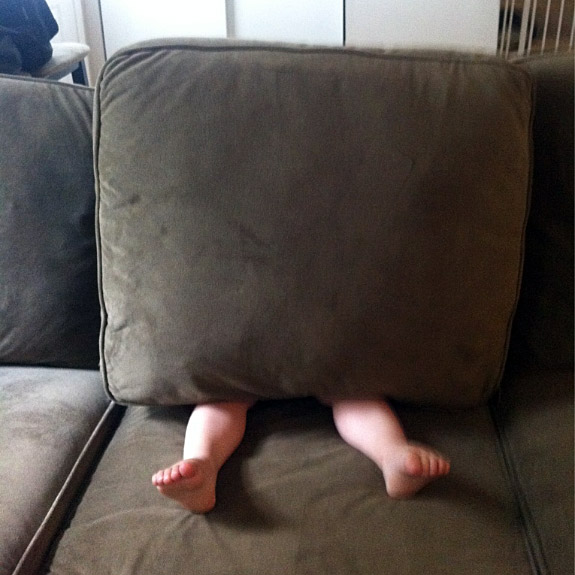 source

The Pet Bed of the Sphinx
You'll call Child Protective Services on yourself for losing your child INSIDE YOUR OWN DANG HOME!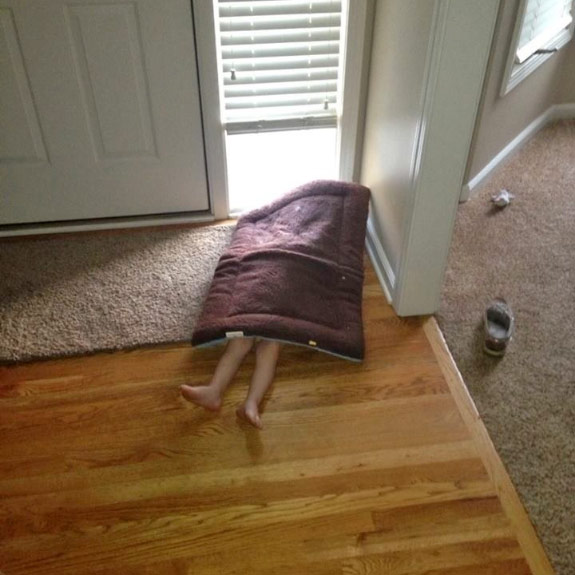 source

The Lawn of Secrets
Even when there are no hiding places, you'd be seeking 'till you're old and gray.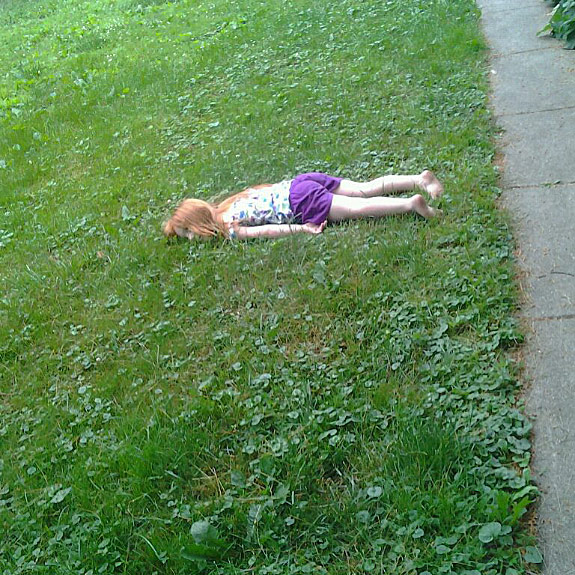 source

The Cunning Curtains
Only God can see him now.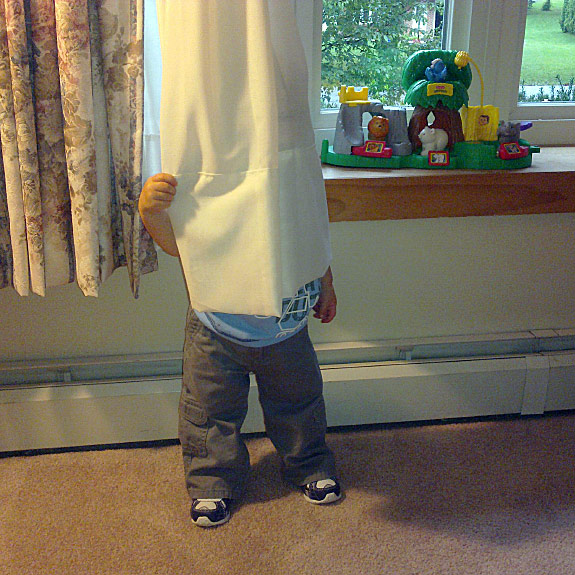 source

The Magic Mat
In comparison, kids make Where's Waldo? seem like he's surrounded by neon arrows and spotlights pointing him out.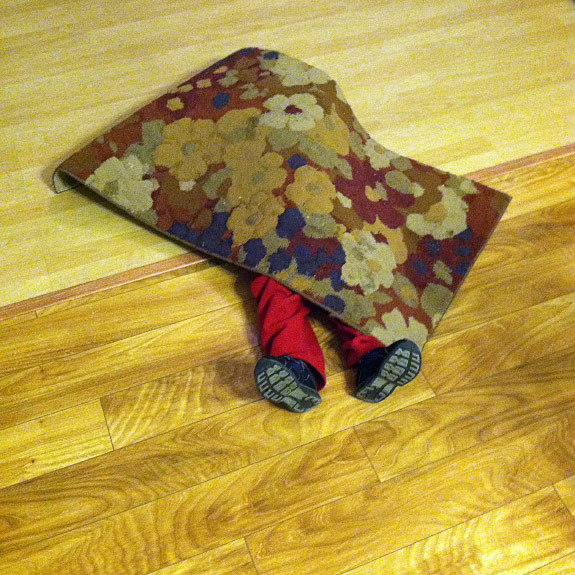 source

The Crib of Questions
It's like some Goblin King spirited your child away to a Labyrinth when you were counting!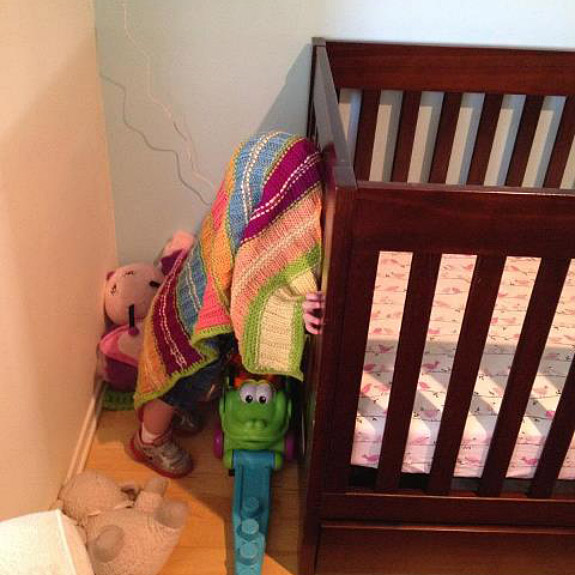 source

The Whispering Tree
If you can even hear a sound, it will sound like it's coming from INSIDE YOUR HEAD!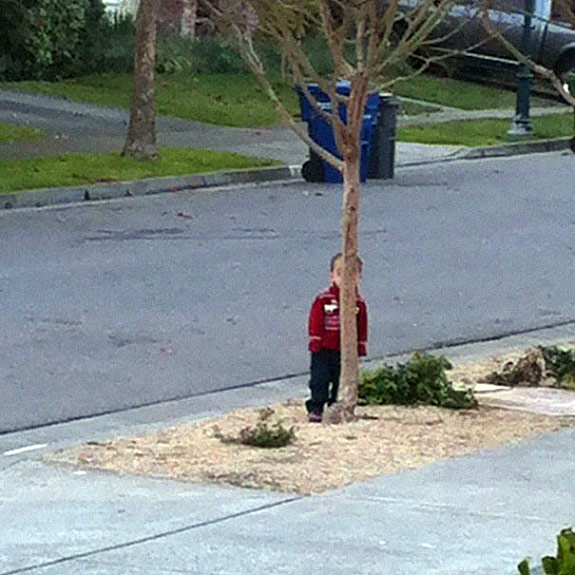 The Desk of Despair
If medical science was as good as kids are at hiding, we'd have a flippin' cure for cancer!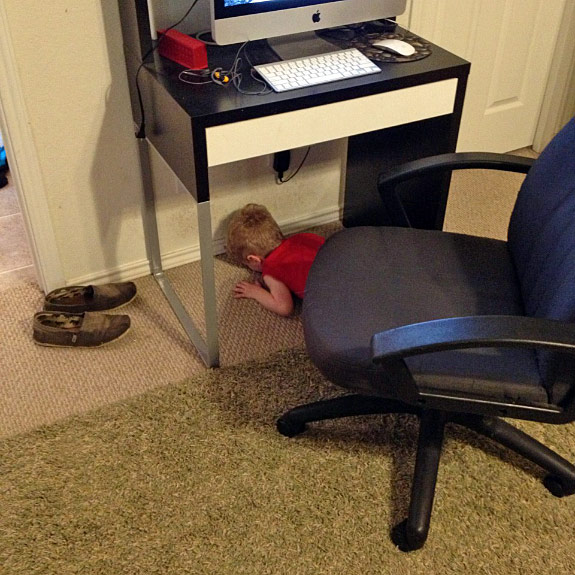 source

The Enigma Toilet
If you ever want to see your kid again, it's best to just fall to your knees and shout that you give up. Pulling on your hair helps to convince them you're truly beaten.
How many were you able to spot…OR should I ask, were you EVEN ABLE to spot a SINGLE DANG ONE? Goodness gracious, it's like they've got magical superhero ninja wizard powers!!! Shhhhhhhh, they're listening right now [wink wink] WHEREVER THEY ARE! My gosh, they've disappeared again!
Ready or not here we come!
–
Follow HowToBeADad on Facebook. It's pretty easy to find without a lot of frantic seeking.
Instructional Diagram Madness
Have a look at the pictures I make. You may be equal parts appalled and impressed. Or just all appalled.