Here's a painfully funny and accurate before-and-after comparison by @robfee, showing how a person's Saturday morning goes WITH and WITHOUT the wild, miniature humans we call kids.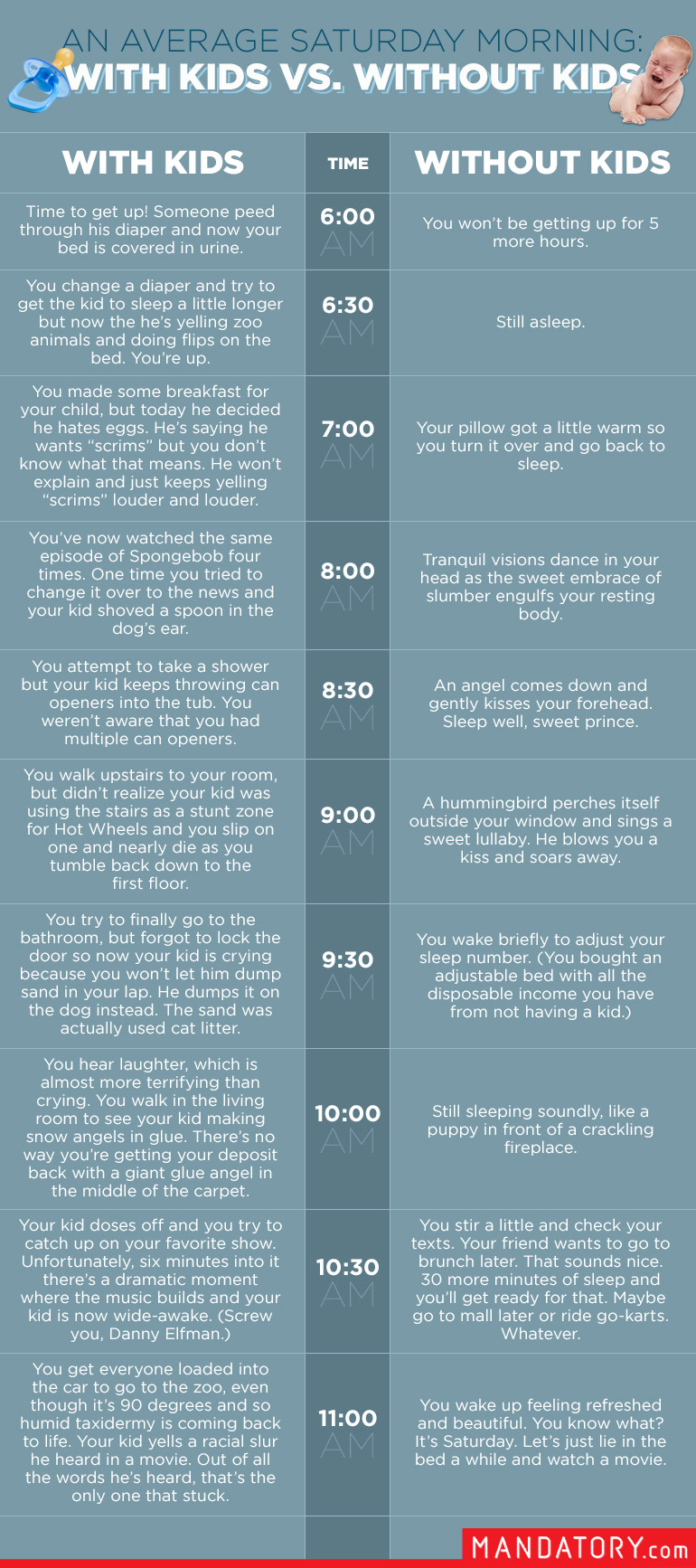 For those of you with kids, you're probably laughing or simply rolling your eyes with really breathy been-there-done-that sighs. For those of you without kids, pay close attention to this and wear a helmet.
Have a happy Saturday, folks!
For more from Rob Fee…
Follow @RobFee on Twitter – One of the best accounts to follow.
View his original post on Mandatory.com. – Get ready for hilarity.
Or just google Rob Fee – He also writes for… everywhere.