The rad people at
The Honest Company
helped us bring you this post because DUH, honesty is the best policy.

Kids are little lying sacks of giggles. It doesn't mean they're evil or you've raised them wrong — they seem to learn it automatically, like breathing, apparently.
There are all kinds of reasons kids tell tall tales. Or no reason at all. These are just a handful of ways they're like little miniature politicians. They're just kids though, they don't occupy a high position in the governing of Life yet, so no biggie.
Adults can also gain a new perspective on the use and application of fib-weaving and truth-augmentation when they squirt out kids of their own. Sorry, little Johnny, the TV is broken. It's your bed time, the sunset's just being lazy today. We were just… uhhhh, wrestling, please go back to bed. Living with honesty is best, but no harm done, right?
Kid fibbing only really becomes a concern when the little ones grow up and continue industriously on their career of tale-telling, or band together and form companies that are as transparent as and trustworthy as Pinocchio's broom-stick of a nose. The world becomes scarily overloaded with fibs.
That's why The Honest Company exists and why we partnered up with them. Also, because we honestly love and use their products and service. Seriously, no joking, we really do. They've got style, sustainability, and rad service. So, dads and moms, check them out!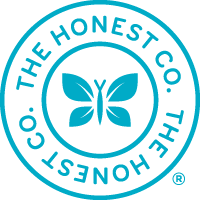 HTBAD readers can enjoy $10 off their $40 minimum purchase using the code
HTBAD1040
. The coupon is valid for U.S. and Canadian residents. Applies to first-time orders only. One per customer. Expires August 1, 2014.
–
Follow The Honest Company on Facebook
They've got a fun, engaged experience so it won't be like following an accounting firm's Facebook page.
Learn More About More Honest Products
Visit their site and see for yourself. Adding honest products to your life is way easier than you'd think in this world of lies.