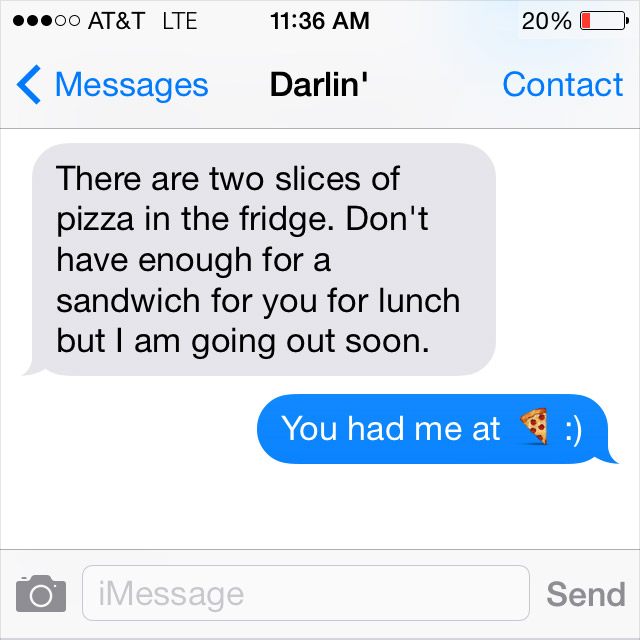 Sometimes my wife, Lizzie, knows just what to say to me. Even when she doesn't know it.
They say "the way to a man's heart is through his stomach," but some ways of getting there are much faster than others. PIZZAAAAAA!!!
–
Previous "My Wife Just Said…"
Kid faces only a mother could love.
Follow us on Facebook. It's the best way to stay connected to us.