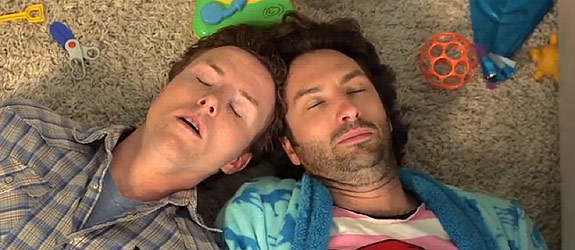 If you thought talking about dreams could get weird, try discussing them with a toddler.
Dreams are a bit wacko by default, but just discussing normal, everyday things with kids can be difficult. So, get ready for a lot of physical demonstrations and maybe even sound effects and some visual aids to bring clarity to the vague, slumber-induced fantasy visions known as dreams.
Also? There's a special celebrity appearance in this episode! Enjoy.
–
Follow us on Facebook. It's like a really strange dream, but at least it's not a nightmare.
See All the Convos With My 2yo Episodes
Their videos are like Pokémon. Gotta catch 'em all.