This is an online event unlike anything you've been part of before, or anything we've EVER done. It's going to be insanely amazing. Insanzing?
What happens when you combine $2,500 in Twitter party prizes, a custom movie poster grand prize giveaway AND audience-driven nearly-live improv comedy hosted by former SNL cast member, Rachel Dratch, for four hours? The epic Clorox Ick Awards is what happens! Check it out…

How can you win prizes?
We're randomly giving out $2,500 in prizes, all you need to do is RSVP (using the Your Movie form below) and then participate in the event on April 9th with your Twitter account for chances to win. In the first hour, we'll be giving out $100 good-anywhere gift cards every ten minutes!
For the Movie Poster Grand Prize, if you win you'll get $100 and custom-created artwork of a movie poster featuring YOU and your chosen movie genre.

How will the audience drive
the Ick-provision videos?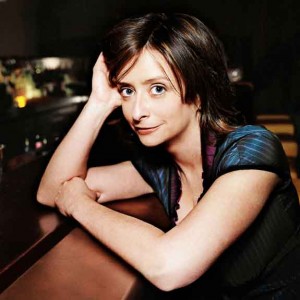 Improvisation by Rachel Dratch, former SNL cast member, and the players of Second City Communications!


That's how the magic will happen; YOUR magic. Performed on the spot by professional improvisers from Second City Communications! And starring former SNL star, Rachel Dratch!
There will even be other video bits, pictures and entertaining mayhem! It's almost certifiably ridiculous, really. We're not sure we'll survive the process.

What will you need?
1. A Twitter account and an internet connection and a pulse.
2. The ability to spend money, should you win one of the random prizes!
3. You'll also need to RSVP. Use this Rafflecopter entry form right below.
The winner of the Your Movie Grand Prize will be announced… during the Twitter event! And their prize image revealed for everyone to see!
Some of our favorites moments through the course of our lives were spontaneous and imperfect. Most, though, were frigging icky at the time. Clorox is here to help us laugh through the messes and celebrate the value of getting dirty.
Your Formal Invite to the
#Ickies Twitter Event
When: Wednesday, April 9th from 6:00 to 10:00 p.m. ET / 3:00 to 7:00 p.m. PT
Where: Follow the hashtag #Ickies on Twitter
Or use the handy dandy Clorox Ick Awards page on Nestivity.
How: To participate, follow the party tag #Ickies during the hour. When you chat with us, make sure to use the hashtag. Make sure you also follow us at (@HowToBeADad), and MomSpark (@MomSpark)
PRIZES: We will be giving away $100 every ten minutes during the first hour and $2500 in prizes during the event! Don't forget the grand prize: custom-created movie poster art of YOU!

Who can remember anything
these days, right?
–
Disclosure: We're super thrilled to say that Clorox thought HowToBeADad.com was rad enough to sponsor us to host this monumental online event. They're all about real life and real moments, so we're hoping they don't catch on to the fact that we're make-believe people.