"Wake up wake up good mohning! It's fwee five eweven o'cwock. You can cwose yo eyes again, I'm done tawking. G'night!"-Lucas (2014, 4.5 years old)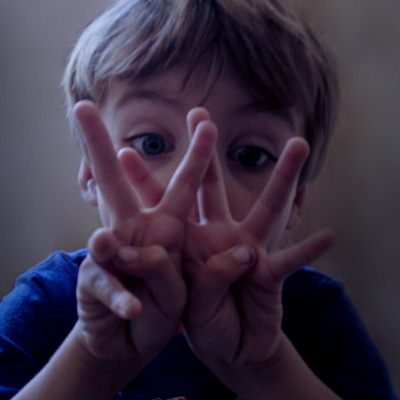 It's 35:11 o'clock. Do you know where your good night's sleep is?
I probably mumbled something really intelligent like: Whu? Whu time's it? Whu's hmmmrphumph still dark… mmrphh… back to bed m'kay night night.
Every kid has done this to their parents. But the worst times is when your eyes pop open, and no matter what you try THEY WILL NOT STAY CLOSED. You're awake now. Without the slightest hope of falling back to sleep any time this side of sanity. Crap!
Kids can be the most effective alarm clocks that are the worst.

–
Previous My Kid Just Said
Nicknames can be born of sheer cuteness.
My Kid Just Said Facebook Page
This is where YOU can post YOUR kid's quotes. Go for it!
Follow us on Facebook. We say childish things all the time there.