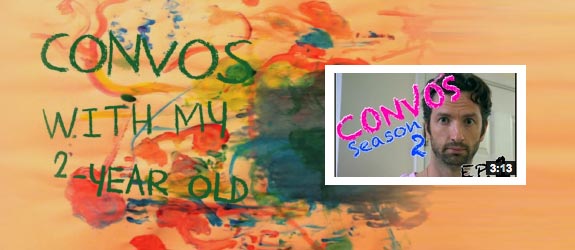 So basically these guys are either psychic or they have been hiding in the bushes outside my house. And yours. And every parents' house. It's dinner time, people. Get ready to watch something you've seen a thousand times before, but never seen quite this way.
Subscribe to ConvosWith2YrOld to follow the series. (Liking, favoriting and commenting helps videos on YouTube, so go nuts.)
–
Follow us on Facebook. The best way to stay connected to our brand of madness.
See All the Convos With My 2yo Episodes
Watch them all. You don't have to finish your dinner, but you have to finish these.