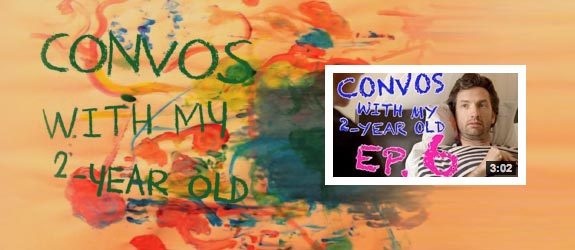 We know it from birth and all through our lives: no pants really are the best pants. For young kids they can even be torturous.
So yeah, good luck with that, every parent on the planet.
Subscribe to ConvosWith2YrOld to follow the series. (Liking, favoriting and commenting help videos on YouTube, so go nuts.)
–
Follow us on Facebook. The best way to stay connected to our brand of madness.
See All the Convos With My 2yo Episodes
Watch them all. You can do so pants-free.
Speaking of Pants
There's a secret pocket on every single pair. See for yourself!