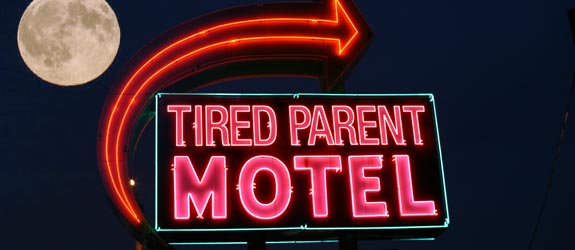 It's Friday night. You've reserved a babysitter seven days in advance, the calendar is marked, and now that the time has come — you're dead tired. You WANT to have a good time. You NEED a break. But it's the end of the week and you can barely spell "Floccinaucinihilipilification." That's a real word, by the way, that best describes my writing on this site. Look it up.
So, parents, what do you do?
If you're anything like my wife and I, you try to power through it. Canceling the babysitter is bad form, especially when you do it 8,000 times in a row, and maybe there's a part of you saying, "If we can just go out tonight we won't feel like senior citizens with suction cup shoes and double-gravity eyelids." Most of us, however, simply hit the eject button and pay the babysitter some pittance to get out of the whole ordeal. A night out of the house becomes an expensive nap in the seats of a movie theater. A quiet dinnertime staring contest with nothing to say unless it has one syllable or less. Please, do not mistake our long pauses during date night dinners as thoughtfulness. We're just damn tired.
Well, it occurred to me that parents need a solution. And who better to invent this revolutionary idea than a tired, scattered old man living in the body 32-year-old? I'm here for you, my dear readers.
How about a "Tired Parent Motel"?
Imagine a motel that can be rented by the hour containing two king-sized beds, on-site and in-room spa services, 24-hour room service, bottle service, and a large flat-screen television with the films in theaters right now, in every room. Now, imagine it costs half of whatever you're paying your niece who charges money for her babysitting services even though she should just GIVE YOU free service since you're family. Damn you, capitalism.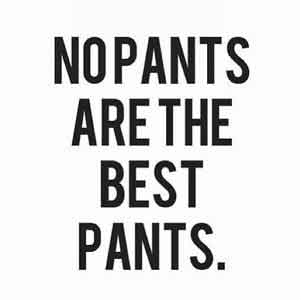 I know what you're thinking. They already have motels like the one I'm describing and they're filled with prostitutes. No, friends. I'm talking about an establishment that makes you show proof of children, and keeps a record of who comes and goes. Multiple partners? Not if you're married. You also have to submit to an inspection to prove you're not carrying:
*Lice
*Chicken Pox
*Legos
*Hand, Foot, and Mouth Disease
*Croup
*Whiny, Stowaway Children Hidden in Luggage
That's right. I'm talking about a place where the sex is optional and sleep is central. Relaxation is mandatory and orgasms are ancillary. I'm talking about a place where angels gently play harps and there is no whining or screaming by tiny voices of any kind.
Working hard and trying to be passable parents is something we care about. It takes a goodly sum of energy to do those two things all on their own. Our capacitors are fairly low grade. So, what's a parent to do when Friday night rolls around?
I will be taking comments below for anyone who wants to invest. First round investors need only put in about $500,000 a piece, and on our timetables, we're looking at a completion date of 18 years from the year my son was born.
Which special amenities would you like in your room?
–
Follow us on Facebook. Let's room together on there.