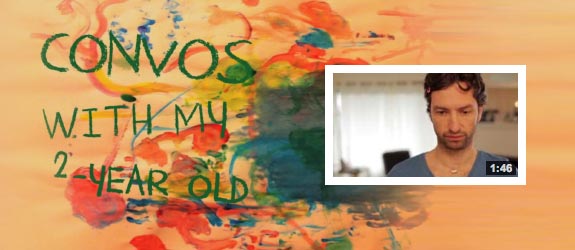 Anyone who's anyone (or has a pulse) has seen this by now. Seventy-bazillion times each. So, after we finished clapping our hands to a swollen pulp and stopped punching ourselves in the face for not creating something like this video ourselves, we had to share it here. It's so genius, it just has to be here. It has to be everywhere.
In Episode 1, we see how a dad's wife can be… not his wife… oh just watch! Even if it's for the seventy-bazillion-and-one time. It's the new luckiest number.
Subscribe to ConvosWith2YrOld to follow the series. (Liking, favoriting and commenting help videos on YouTube, so feel free.)
–
Follow us on Facebook. The best way to stay connected to our brand of madness. 
Instructional Diagrams
You're welcome.