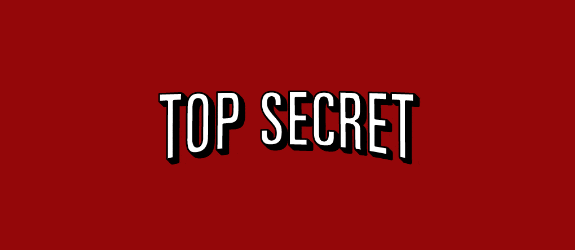 For the past week, I have been at Netflix headquarters and got to hear lots of insider information that Netflix doesn't want me talking about I will reveal to you very soon. It's pretty exciting stuff.
In those meetings, I had the chance to speak with several executives there including the company's CEO, Reed Hastings. As soon as he left, I got to the bottom of all the rumors surrounding Netflix and their upcoming announcements.
1. Flix for Fones™
Are you still using a pager, fax machine or rotary phone? Then, it's a safe bet someone is reading this to you because you don't have the Internet and have an irrational fear of technology. Well, not to be outdone, Netflix has decided to branch into the flip phone market. Sure, that old Razr phone is pink and barely works, but it has almost 50 lines of resolution. That's all anyone needs to watch movie or televsion show, right? And those fresh ringtones!

2. Arrested Development Cast Party Easter Egg
The first hundred households to watch all 13 episodes of the new season of Arrested Development on Netflix will unlock a special holographic presentation of the entire cast beamed from your viewing device for a special cast party in your home.*
* hardware updates may be necessary, may not be available in some prisons
We knew you might have a hard time believing us, so here is some video proof of the legitimacy of our claims…
Did I mention they come wearing special t-shirts with special dance moves?
3. Nutritionflix Feature
Parents already enjoy the convenience of Netflix for the eduinfoentertainrichment that they want to provide their kids. But a possibly reliable-ish source has leaked that they're going a step further in helping parents by providing prompts at the home screen. Reward systems for eating well (or at all) will revolutionize the intake of quality sustenance for kids. A version 2.0 is already in the works for homework completion and using the word "please" in a sentence. My son barely eats Ketchup, so I would like this service.
4. Artificially Intelligent Customization
Everyone knows Netflix uses a proprietary algorithm to help make selections for you and give their customers the best recommendations possible. It supposedly seems they've made a breakthrough in either the prediction of the future or mind reading. Both are good enough for me.
I'm always intrigued by the variety of the programming they have that instantly streams, but this takes it to a whole nuther level!

5. Netflix Anti-Bathroom Adult Pull-ups
Available by discrete mail-order subscription, these adult diapers free you from the inconvenience of bodily functions. The product allegedly comes in a simple envelope much like those used for the DVDs. No longer tethered to using the bathroom, the user can become the PRO-LEVEL addict they've always wanted to be. It's almost too easy to burn through three seasons of a TV show you couldn't WATCH BECAUSE LIFE WAS SO DIFFICULT THAT YOU COULDN'T EVER FIND THE TIME. But I digress.
Now you can "stream" on your couch while you're streaming!
–
So, there you have it. A complete list of absolutely true-ish, not at all false and utterly important rumors about Netflix's new features. I can tell you're super excited so sign up to confirm or deny these rumors for yourself:
GO OVER HERE AND PARTY!
–
Follow us on Facebook. There is a big rumor that Facebook is not a book of faces.
Disclosure: Netflix sponsored this post but has neither confirmed nor denied these rumors. In fact, bringing us on at all, after they read this post, may become the stuff of legend. I mean, we put a logo on a pair of adult diapers. Come on. They paid for my travel, accommodations and for this post. Not for our utter insanity. You get that for free of charge!