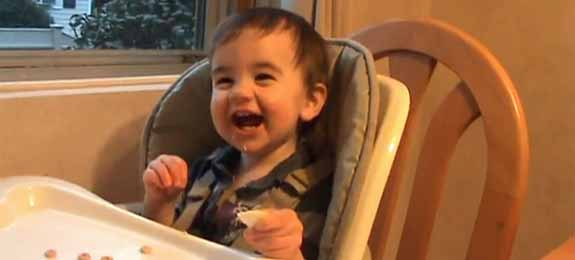 Going back to work has been really strange for me.
I wrote about that here for Buzzfeed last week.
I come home around 7-9pm each night, which, I know, is normal for most of us. But for me, having been around SO much… it's a whole different deal. I'm dog tired. I'm overwhelmed. Life has gotten so much more… MORE.
If I had a choice, this is what I would want whenever I came home. Maybe it's what you wanted too…

Subscribe to our YouTube channel: CLICK HERE
Anyone getting a case of the feels?
–
Follow us on Facebook. Liking our Facebook Page counts as a properly executed high five.
THESE Will also Teach You a Lot About Nothing Important
Important information is overrated.