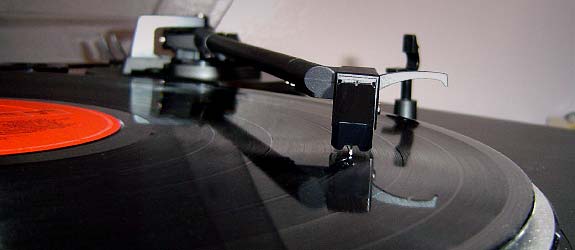 I'm something of an audiophile. My father loved music. My mother loved it equally, but in more sentimental ways. So it's no wonder I slowly gained the ability to listen to an album and know which three songs would be the band's first, second and third singles. It became a parlor trick I used to prove to myself that I was worth a damn. Of some kind.
Today, I want to provide you with some solid tunes about being or having a dad. These songs about fatherhood are near and dear to me. They could be called the best of the worst. Or the worst of the best. The only reason I say "worst" is that each of them relies on tricks that can appear pandering or confusing or overwrought.
But I love them all equally. Nostalgia is addictive.
Here's my mixtape, for you, on Dadhood.
1. Ugly Kid Joe – "Cats in the Cradle" (1992)
This is unexpectedly sentimental for me. The original song is a very touching rendition of what it's like to be a father. But when UKJ sings the lyrics, there's a whiney adolescent quality to it. I'm not gonna lie: I had this playing on my walkman when I was younger.
I guess the song could also be classified as another attempt by Alternative music to prove it had grown up? Did people think a 12-string guitar solved all of rock-n-roll's ills? Make it more emotional? Mature?
2. Will Smith – "Just the Two of Us" (1998)
Can Will Smith be my dad? I don't even know WHY I want him to be my dad (besides being the Fresh Prince). This song was so overplayed but the Bill Withers hook is undeniable. It takes me back to being a teenager, and already thinking about fatherhood.
Damn you, Will Smith. Damn you.
3. Nirvana – "Serve the Servants" (1993)
"I tried hard to have a father/But instead I had a dad" became the mantra of Gen-X and beyond. In the wake of fathers realizing things about their own childhoods coupled with stoic, distant treatment by the men in their lives, dads claimed their new place. Kurt Cobain had a troubled relationship with his dad, but never wrote about it. Until this song.
Teenage angst and confusion about the role of parents in the age of Grunge led us to where we are today. It's a bit amorphous, but I'll take it.
4. Pearl Jam – "Alive" (1991)

This song would eventually become an anthem for kids who didn't know or feel connected to their fathers. The autobiographical nature of Eddie Vedder's lyrics recounted his discovery that his father was in fact his step-father, and his biological father had already died, but "I'm still alive" has taken on a ton of different meanings.
In fact, Vedder himself has said the original meaning of his verse and chorus was about the burden of finally knowing the truth. But his fans and their positive, life-affirming response to the song changed it for him.
Vedder, now a father himself to two daughters, would be an interesting conversationalist about the topic of fatherhood.
5. Everclear – "Father of Mine" (1997)
Was this song a commercial attempt at pulling our heartstrings or an honest account of growing up? I have no idea. I just know it became the song that made me turn off the radio. Overplayed would be an understatement.
Listening to it now, however, I don't care what its origin story is. I hear the words of one refrain and know EXACTLY what he means: "Now, I'm a grown man with a child of my own/And I swear I'm not gonna let her know all the pain I have known."
Music is a time machine, and a bookmark.
How about you?
There are so many more songs than these, but I figured this would serve as a good start.
What are some of the worst or best songs about fatherhood you've heard, from the 1990's or otherwise?
–
Come over to our Grungy Facebook Page
It's all the grunge fun without the flannel and body odor.
Instructional Diagrams
Learn ya some stuff!