I'm not much of a "Guy" or "Man" in the senses used in the advice given in the movie Say Anything: "Don't be a guy, be a man." Whichever stereotype coloring book you're using, most of my colors wind up outside the lines. But I do have a penis and three boys to prove it, so it's at least an accurate statement to say that I'm male.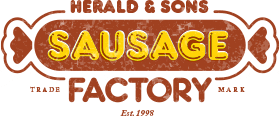 Because we've got all boys, Lizzie calls me The Sausage Factory. Even to people we've just met. I don't mind. I love the rising nervous hehHEHHEH when it dawns on strangers that the conversation just made a left turn onto Penis Street. My wife can be an awkward laugh factory. Which pairs well with sausages, so we're in luck—please pass the ironic mustard.

We Never Had a Daughter, Though
Of course we love the boys to pieces blah blah blah (get ready for the "but"), but when we were pregnant, we did also like the idea of having a daughter. Especially after sausages #1 (Cody) and #2 (Max). Y'know, someone for Lizzie to do girly stuff with while the boys and I did guy-ly stuff. But "wanting" and $5.00 will get you a cup of coffee these days.
We didn't have a daughter, so it became just something to think about.

What Unicorn Poop Taught Me
Needless to say, I would have been in fathervana constructing cardboard box castles for our daughter to play dolls or princesses, but it began to occur to me that I could just as easily have been making monster truck ramps that she'd been begging for.
This is where unicorns come in. Yes, and their poop.
A couple years ago, I discovered Robot Unicorn Attack. A viral game that is pretty well described by its name. I was laughing the entire southern part of my body off as I played. And, over time, I kept on discovering amazing unicorn things.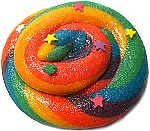 Above: Unicorn Poop Cookies for sale on Etsy? Yes. Get 'em while they're… sparkly!
Right: Moxie Girlz doll with pet unicorn that poops rainbow-colored pellets. Much more preferable for me than buying Barbies.
This sugary mythological icon with a pearly horn sticking out of its head was being broken down and reassembled, and I found myself asking why I had ever thought my daughter would have been the rubber-stamped idea of what a "little girl" was supposed to be.
Unicorns were now hilarious and rad, with magical and delicious-looking poop.
It took unicorns breaking out of the stereotype lines to help me realize I'd been coloring inside them myself. It repulsed me to discover. I didn't like the taste of the Kool-Aid one bit.
Sons don't belong to dads and daughters to moms. The opposite is often said to be the case. And it's also not like all girls are princess pink, and all boys are blue (or a dirty sort of stained brownish blue). But my wife and I had looked at it those ways a little, from time to time.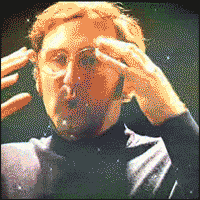 Yes. It is a bit of a freak show of an epiphany; that unicorns showed me more clearly that I would have loved my daughter because she was my child and amazing, however she was. However she liked her unicorns, if she did at all. I love the boys on the same terms. Why would it have been any different for a girl?
Still.
Sometimes Lizzie and I share the pleasant thought of pretend tea parties and bedazzled leg warmers. We just smile and sigh at how nice that seems.
Or maybe we were sighing because one of the boys had just run naked into the room to spread cheeks and flash their butthole at us.*

* It may be amusing to the reader to note that autocorrect is rather insistent that "butthole" should be "buttonhole." The developers must not have kids. If they did, half of all misspelled words would get changed to poop or butthole.

–
Sausagebook
Yeah I know it's also Muffinbook. 😉
A Unicorn's Preferred Method of Learning
Brightly colored pictures! Weeeeeeeeee!