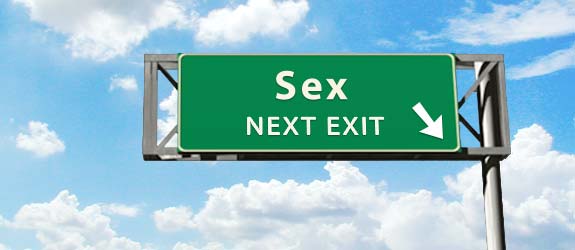 The start of my, shall we say, intimate relationship with my spouse was about as far from spontaneous as possible. When you're in a long distance relationship and seeing your significant other requires plane tickets, you tend to plan. With a sense of humor and a holiday calendar, we scheduled our first time together for the long President's Day weekend, making jokes about chopping down cherry trees and looking forward to that weekend …two long months away.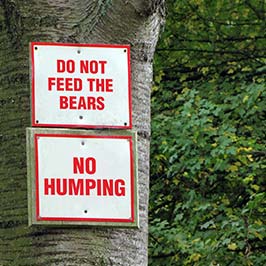 As our overly-planned relationship progressed and one cross-country trip turned into another, we learned each other's preferences and boundaries. Yes to a morning romp in the hay. No to being dragged off into the trees in national parks. Yes to the occasional prop. Hell no please stop to getting naked in a moving car. Hey, you can't blame me for trying.
I don't know if one preference in particular developed out of a matter of habit or personality, but I quickly learned that my role was that of the initiator. Always. Well, almost always. (Enough to merit bringing it up.)
After twelve years of marriage, this has started to get old. There's nothing sexy about feeling like you have to convince someone to have sex with you. Countless conversations that end with her telling me she wants me but also wants me leading the charge have driven me to try to change things up. Foreplay should not consist of the locking of a door, the changing of the lighting, and the word, "Wanna?" muttered trepidatiously in the dark.
So I've started to get creative. First there was the "Do Me" card left underneath her pillow, which required me to strategically redirect the children away from our bedroom for an entire evening. One five year old's running leap onto my bed and I'd be pulling poorly formed parent lies out of my nethers all evening rather than clothes off of my wife. The card got a little laughter and a lot of nakedness, but that's not a trick you can pull more than once without getting a dirty look and an eye roll.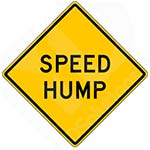 I've tried the old lock the bathroom door and slip into the shower trick, but surprising someone in the shower can feel more like a scene from Psycho rather than the intended, let's face it, gymnastic-level skills required awkward-at-best sex.
There have been many attempts at sexting, but while I work alone in my home office, my spouse works out there in the real world where a little blip from her phone followed by, "I can't wait to rip your clothes off when you get home tonight," may not be appropriate in the middle of a meeting.
The Pièce de résistance was the day I sent her an Evite. More specifically, one part of my body sent her an Evite. I was feeling distracted that day and very much waiting for two hours past the kids' bedtime to arrive, and I desperately needed to lock down the evening's activities. I went to the free invitation site that encouraged me to plan a party (yes, please!) and naturally chose the Tailgating invitation theme. I nervously filled in all of the required information. Message from host?
"I hope you can come."
RSVP from guest?
Yes.
She replied yes!
Like the ridiculous card under the pillow, the Evite is a single use only trick, but the fact that it worked has given me the courage to keep trying to find new ways to do what I need to do to get done what I, um, want to get done. Namely me.