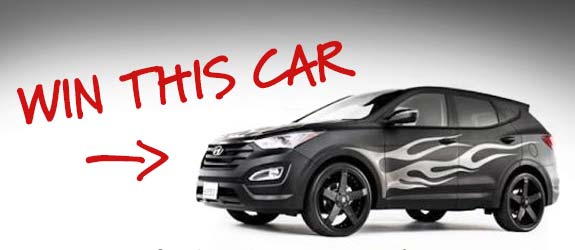 I can't enter this contest, but my dad could have, and maybe so could YOU. Let me tell you a story first.
I know I'm weird. I accept that.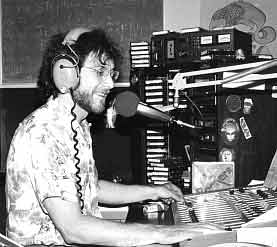 I've written before about being the son of a radio DJ father and surviving a semi-bohemian upbringing in San Francisco. About the music played on giant speakers in my house. About the cops being called. The inevitable hearing-loss that would come. Hell, when he passed away, my dad's obituary was written by a Rolling Stone writer. But, in all honesty, I am a student of a music and art and life because of him.
It was rock-n-roll parenting, if you will.
Me and Dad, we sought adventure. His adventures led him all over the world, interviewing thinkers and artists of all kinds. Mine led me to skateboarding, playing in bands, an acting career, and now this digital rag.
As a toddler, I waddled between the towering trunks of giant human trees at the house parties my parents threw. I have video of a famous comedian taking swigs off my bottle, in between making jokes. Needless to say, it was a colorful childhood.
But you probably have some stories of your own, right? Well, today I'm asking all the rocking-est parents to please: RAISE YOUR HANDS.
Hyundai needs help finding "Families Who Rock" — Do you fit the bill?
Watch this to learn more…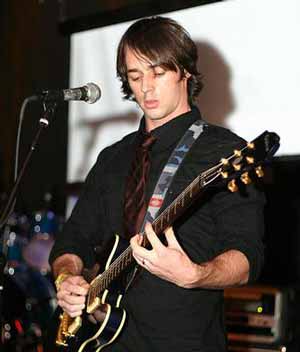 So, go enter. It's super easy with rad prizes: a family photo shoot in Rolling Stone, airfare, hotel and attendance at the 55th Grammy Awards.
Did I mention a custom Hyundai Santa Fe for you as well? Oops, yeah that too.
Anyway, rock it out rock-n-roll parents. Because you're more than a caretaker rocking in a glider and rolling your stroller.
Are you the child of a radio personality who faked his own death on the air to get a day off?
Did you have a parent pick you up from middle school in a towel?
Did your father wear a priest's outit the first time he met your mother?
Oh, wait. That's just me.
Show them how you rock.
Disclosure:
This post is brought to you by The New Santa Fe from Hyundai. Think your family rocks? Show us by uploading a photo of your family rocking out. Enter now for a chance to win great prizes. Boom!