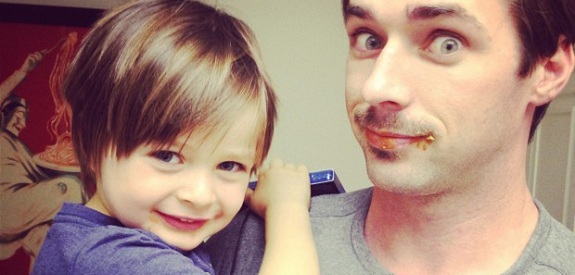 Dude, Thanksgiving is the Iron Chef of holidays. No doubt. Between the prep and cooking, you can lose DAYS of your life to the abyss of your kitchen.
So Finn and I decided to write three reasons you should use pizza instead of turkey on Thanksgiving. Simple, right?
Please go check out my post here and if you get a chance, drop a comment on their faces. Maybe they'll hire us to write again so my son can continue to eat… ::sad trombone::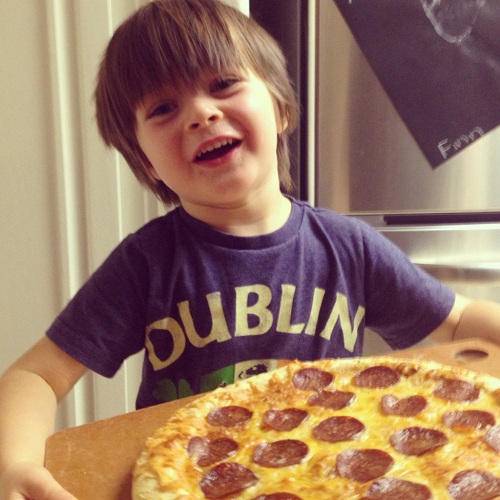 And, again, I wrote about it for Annie's Homegrown, a brand we eat at home and enjoy. So, when you start writing comments here or on Facebunk about how I'm selling out or advertising for them, kindly stuff it in your pizza shoot, m'kay? I would've written this kind of post anyway. The fact that I get to work with a company I ACTUALLY LIKE is a blessing.
PS: They gave me a pizza. I f*cking love pizza. You should like them on their FACEBOOK PAGE.
–
Our Facebook Page
It's happy happy funtime.
Follow our Pinterest!
Pinning isn't just for professional wrestlers.

Disclosure: This post was written under the influence of organic pizza ingredients. We aren't liable for you eating Annie's pizzas. Annie's paid us to write a little something on their site but I ate the pizza. They didn't. I did. All the opinions expressed here are my own. Unless I am zombie. Then they are a zombie's.