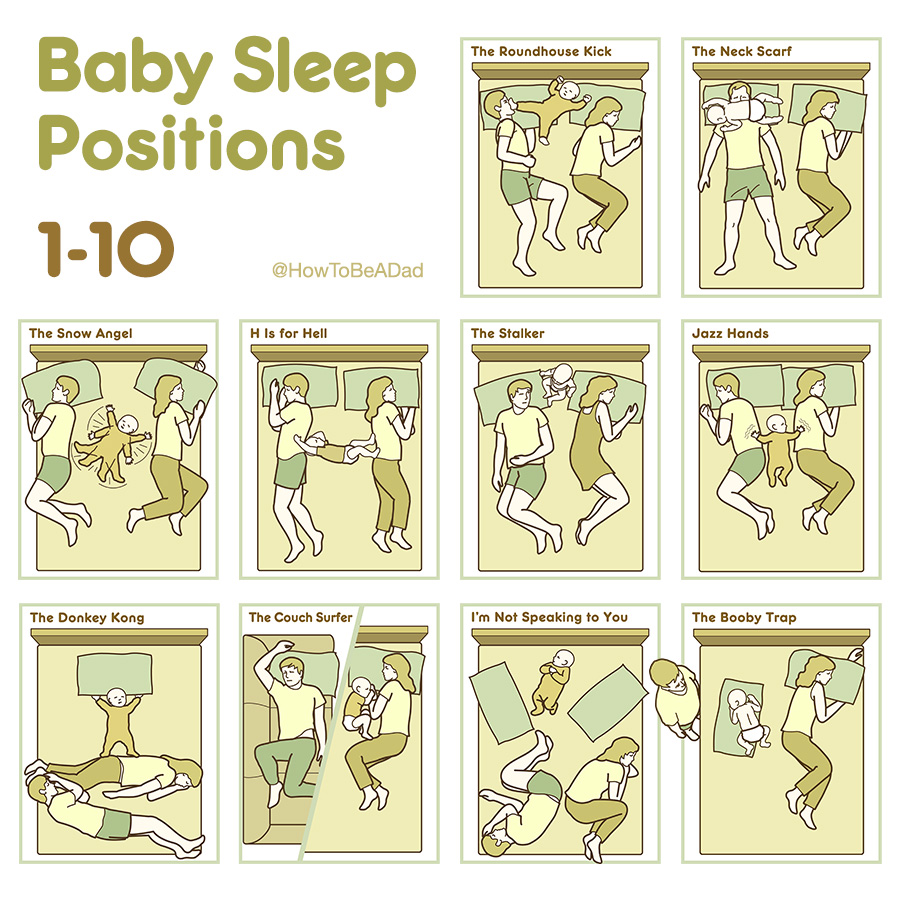 [ click the image to enlarge ]
Co-sleeping with your baby can be one of the greatest joys or torments of parenting. It's not for everyone, but for those who have…
Which of these have you experienced? If you've co-slept with your baby in bed for more than a day, the better question might be: which one haven't you experienced?
I decided to put these together into a collection for your convenient viewing pleasure. You see, people (especially parents) love things that come in multi-packs. Our eyes go big with possibility when we see one of those really gigantic, over-sized bulk shopping carts. It just makes things easier and it saves on money, shopping trips and burnt out brain cells. In the case of Baby Sleep Position diagrams, it makes them funnier. Like carpet bombing… erm… uhhh, except with laughter instead of explosions, of course.


–
Calling All Baby Sleep Positions
Click here to see them larger with all of my babble-typing for each one.
More Funny Diagrams?
Yes. All kinds. LOTS. Enjoy.
Follow us on Facebook. They haven't completely ruined it. Yet.