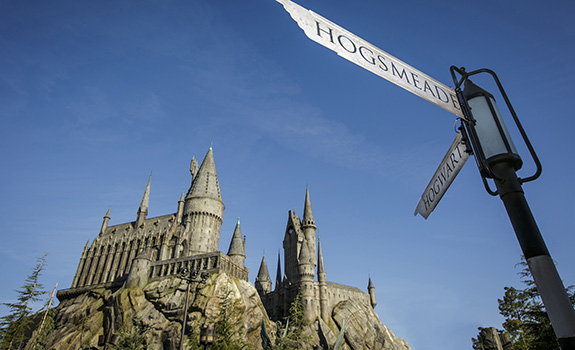 It was decided! We were off to Harry Potter world -ehem- I mean, Universal Studios Hollywood.
My wife and I had visited through the years, but now we wanted to see Harry Po-… Um, share it with our son.
Universal Studios provided my family with tickets, so it was only a matter of choosing WHEN. We finally settled on a weekend, and, in the true randomness of life and parenting, it was supposed to rain.
We got there and the weather was very fittingly and very damply English. It was raining. Undaunted, we made our way to the Harry Potter section and dove for cover in whimsical shops.
Then something magical happened…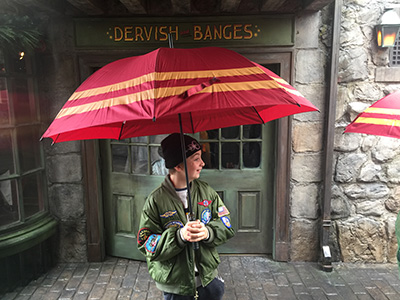 When we purchased huge Gryffindor umbrellas, the salesperson failed to let us know we were actually buying wands that cast a rain banishing spell.
ExpelliRAINus!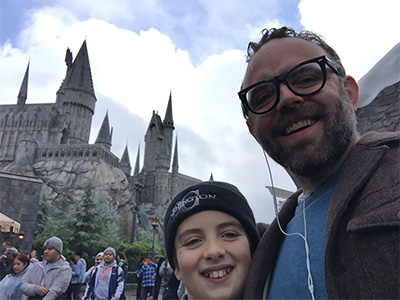 Five minutes after we opened them up the rain stopped and the clouds began parting. Well worth the expense. Also, the rainy forecast made the lines fast as a broomstick ride everywhere!
My wife and I wer-… I mean, OUR SON was delighted by everything. The rides were fun, but it's really saying something the just seeing all the shops was like seeing a show. We bought him his interactive wand and he ran around casting spells and setting off animated features.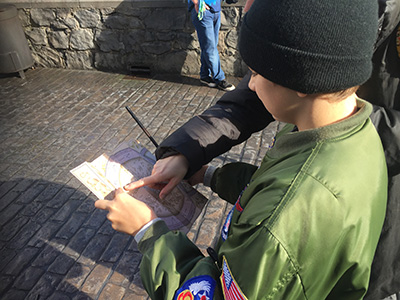 The Christmas decorations throughout the park made everything all the more magical.
We stayed until dark for the very fun Grinchmas Lighting of the Christmas Tree (a family movie favorite), and then finished with the spectacular "The Magic of Christmas at Hogwarts Castle" dazzling light show.
Happy Christmas, to all wizards and witches and muggles!