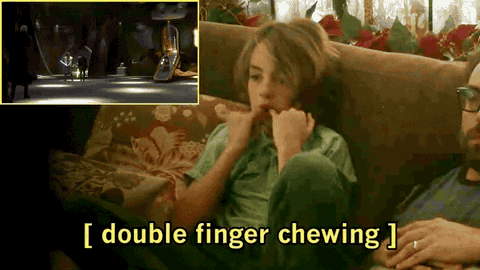 He was so nervous about EPII he actually rejected watching for a few months. Because of spoilers, he knows the basic story of the Prequels and was very anxious about seeing Anakin fall to the Dark Side.
After we saw The Phantom Menace, I didn't understand his lack of excitement to watch the next movie. It seemed like he was strangely, suddenly completely disinterested. Then it became obvious that he did NOT want to watch, and it took a while for me to get him to tell me why, he was reluctant to talk about it because he didn't want to seem scared. But he was. Not scared of creatures or battles, but Anakin becoming evil.
Watch and see how he reacts.
For the extended edit (6:08), click here
Needless to say, ummm… Episode III is going to be a doozy!
May the Force be with you! The Light Side. 😉