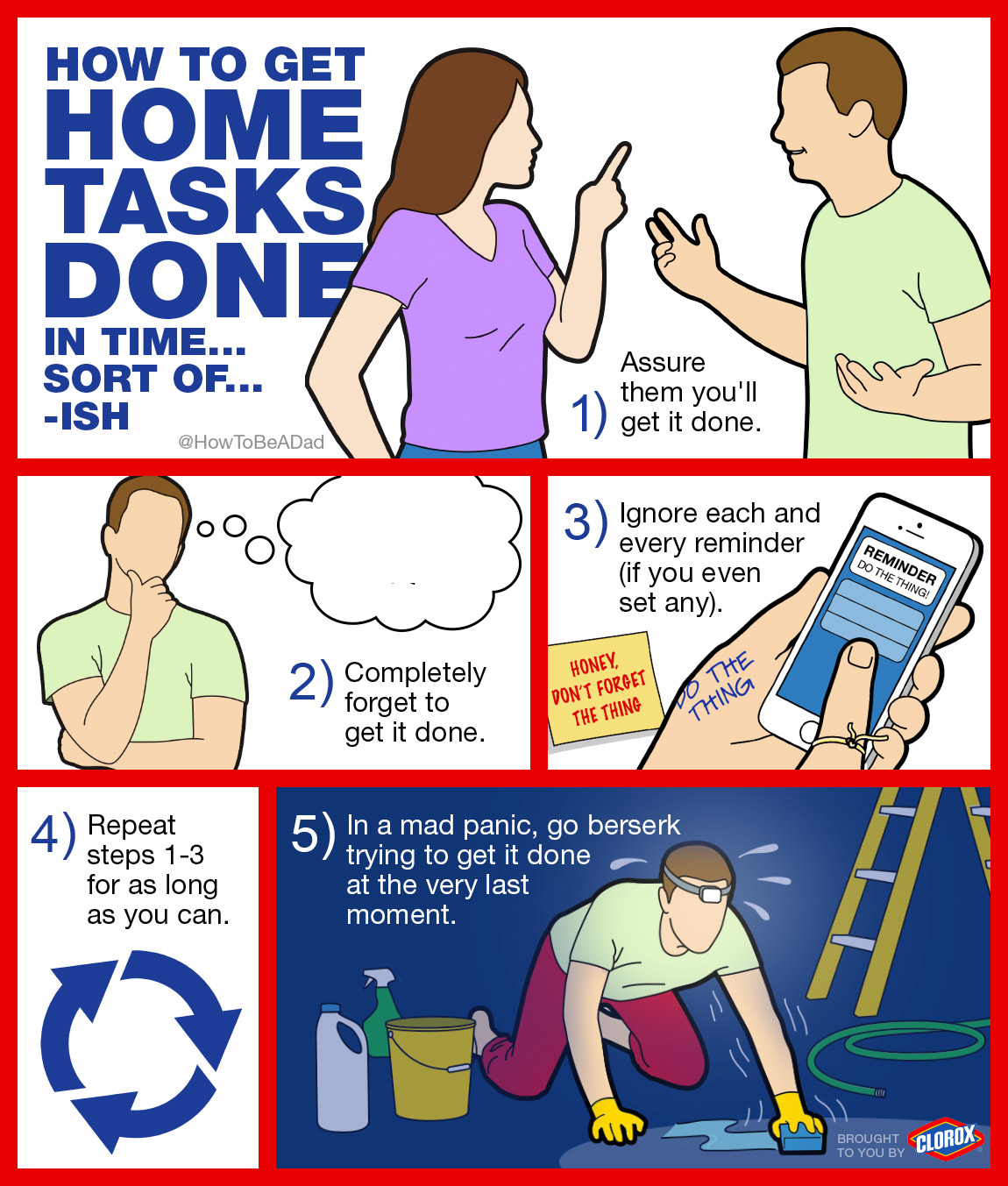 Thanks to Clorox for sponsoring this post and arming us parents with the products we need to get ready for summer fun, without the summer funk.

Everyone has had it happen. You said you'd do it. You set phone reminders that you kept arrogantly flicking away like annoying insects. For weeks, your spouse reminded you seven or eighteen times, to which you said, "Yeah yeah yeah. You don't need to keep reminding me. I'll get it done!" 
Narrator: But he did need reminders, because it was forgotten, and it did not get done.
Fast forward to the night before, in this case let's say an outdoor summer party to entertain friends and family in the great backyard. You finally re-re-re-re-remember again with almost no time left (or your significant other gave you that significant smoldering "I TOLD YOU SO" raised eyebrow) and now you've got to go into berserko mode to get ready!
Last-minute cleaning, shopping, assembling, cooking, whatevering, becomes the new norm for parents. Our account at the Bank of Time always have a low balance or are straight up overdrawn.
—
Now, when it comes to posting actually useful information, I try to avoid it like some people avoid gluten. However, some of these tips from Clorox had me raising my eyebrows, saying, "Ya don't say! You can do that?"
So here are some tips to help you get summer entertaining ready:
Outbreak Toys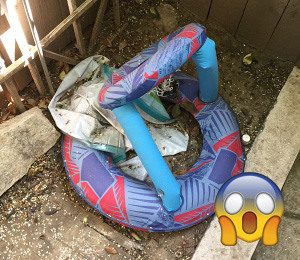 When kids get together, it can be a bit of a bacteria exchange program. You want your kid to be good a sharing, but not like… infecting. So it's best to disinfect toys before any of the little guests arrive.
And, instead of trashing and replacing your nasty, moldy old inflatable toys like I often do, you can actually bring them back to life for another summer's use! It's as easy as a few blasts of Clorox® Clean-Up® Cleaner + Bleach and wiping them clean.
(See video tip)
Fresh-cut Flowers
I've heard tons of flower preservation tips: aspirin, soda, vodka, you name it. But bleach?! (1/4 teaspoon of Clorox® Regular Bleach2 with CLOROMAX® to each quart of water). Who would have thought! Fresh cut flowers will stay beautiful longer!
Outdoor Furniture
When guests sit down on your patio furniture, you want them to enjoy the warm summer breeze, not a musty cloud and the funk 40,000 years. Pssst. I got my furniture cleaned up and ready in 10 minutes, so no one can claim that it's too much of a pain. Easy peasy, nice and cleansy.
(See video tip)
With easy ways like these to prepare and get your space ready for some outdoor entertaining and fun, in no time you'll be ready for your guests to wonder how you even pulled it off.