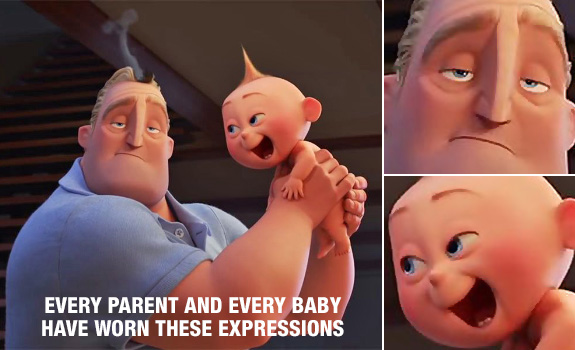 I partnered with Clorox, who partnered with Incredibles 2,
and I got to see it early so I'm basically living the dream!

How was Incredibles 2? It was…
INCREDIBLE! (ba-dum-bum-TISH!)
Seriously though, you don't even need a "review." If you're in doubt, you'll know all you need to know when the internet blows up and it makes a bazillion box office bucks.
At the end of the first Incredibles movie, all us parents got to have a laugh (and several nightmares probably) about what it would be like if a baby had super powers.
You'll get so much of that and sooooooo much more in the sequel we've been waiting 14 years for! (Pro tip: it's 2 hours long and you're going to laugh a LOT, so don't let your bladder become the arch villain.)
Clorox made the most sense-making partnership with Incredibles 2. It's a movie about family first, and superheroism second, if you think about it. And Clorox knows, while parents may not be comic book superheroes, for all of the self-doubt we have as parents, we try our hardest to be a hero for our kids. And we're heroes in their eyes.
Thankfully we don't have to contend with scorch marks from our kids' laser eyes, but Clorox knows we've got quite a few super messes we have to battle daily, because kids are super nasty. If we weren't there saving the day, cleaning and straightening up, our homes would basically be live-in dumpsters. Clorox is there to be one of our parent super powers.
But it get's incredible-er…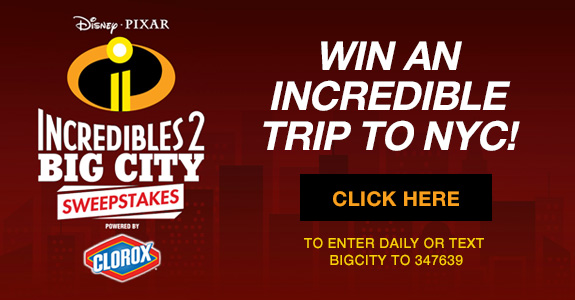 Visit Disney.com/bigcitysweeps to enter a Disney Pixar and Clorox sweepstakes for a chance to win a trip to NYC, see the coolest sights, and go on a super shopping spree at The Disney Store in Times Square.
25 first-prize winners will receive an Incredibles 2 Clorox prize pack. You can enter online every day or text the word BIGCITY to 347639! (Message and data charges may apply, duh.)
---
Many thanks to Clorox, for giving me a chance to see Incredibles 2 early and share this rad NYC shopping spree opportunity with my readers!
Before you leave this post, here's a birthday card I created for one of my son's, for his 5th birthday. So you can see, I've been waiting anxiously for this sequel for a looooooong time. I think you are going to LOVE it.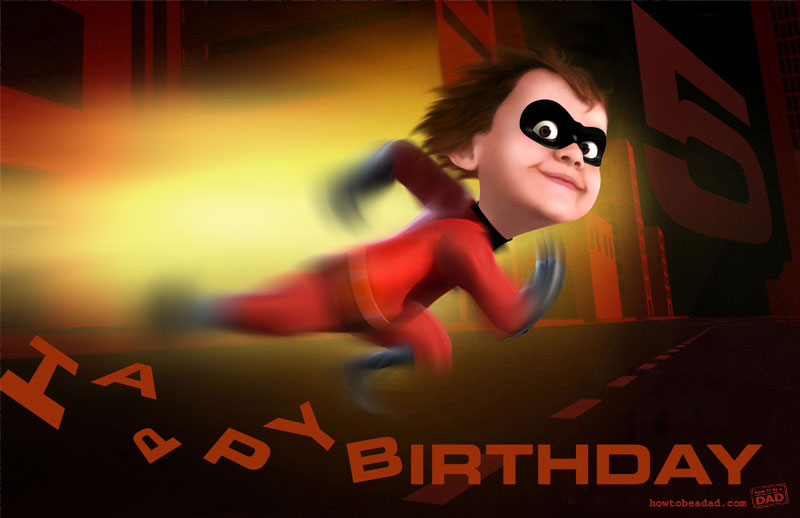 Clorox may use a tracking code on the link to the sweepstakes, but it's purely to track visits, no shady Zuckerbergian stuff.