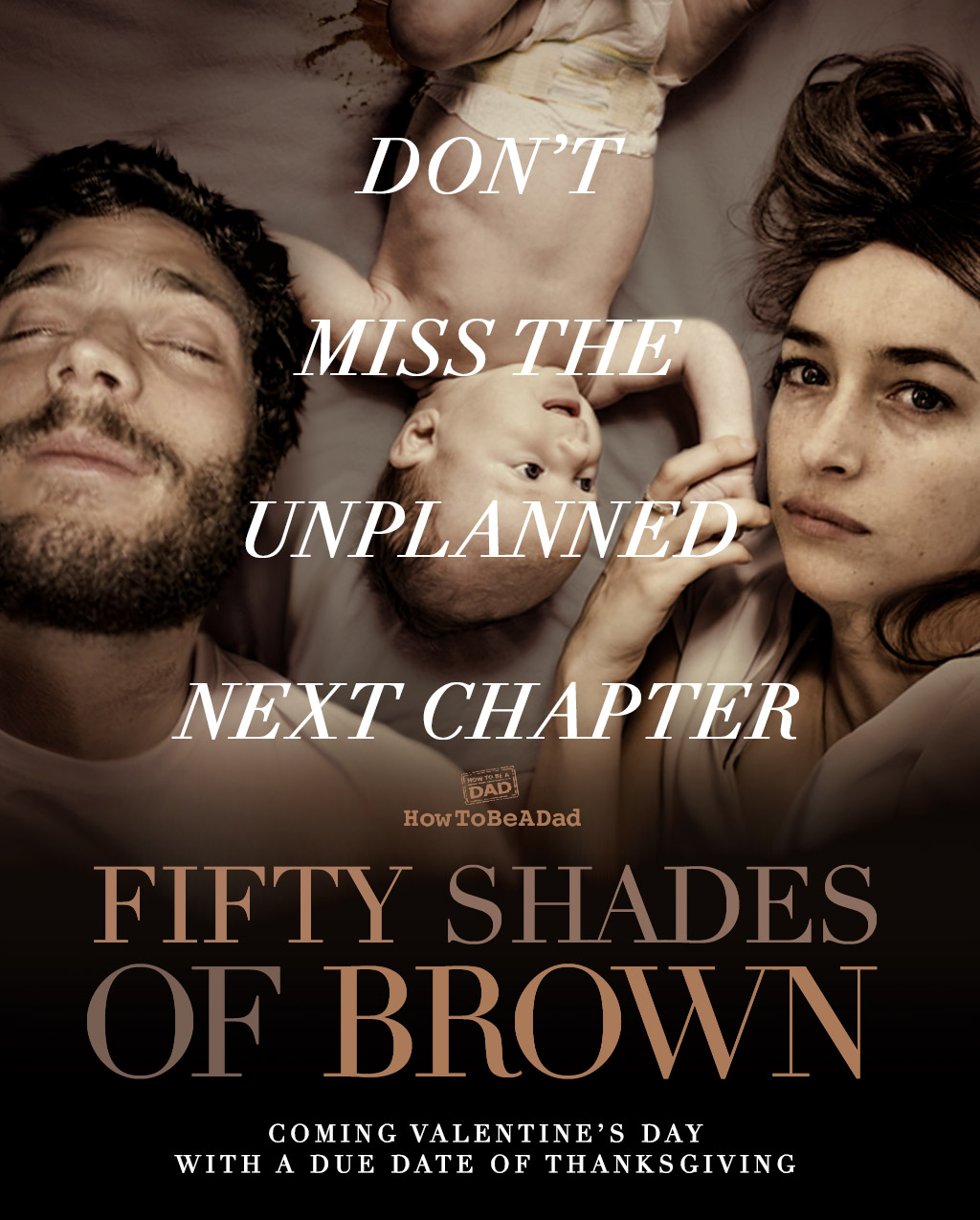 After freeing themselves from the shadows of their past (and their headboard handcuffs), newly weds Anastasia and Christian embark on a new kind of domination and submission in their life, a kind that has no safe word…
Parenthood.
Sure. You thought it was only a trilogy, maybe even vigorously hoped and prayed, but it was BOUND to happen. (Sorry). Let's face it. When you take the natural character progression of a couple that hump like rabbits, and combine that with okay-ish box office results with even more money made overseas, they just had to make another one!
Ana will beg (for more than two hours sleep). Christian will gasp (as he's hit between the eyes with spit up). Join the Greys as they trade in their carnal sexcapades for a sensible, yet still stylish Cadillac Escalade, as they learn together all of the different shades of brown a baby can make.
Watch the final, for-reals final chapter in the series. Maybe. Depending on how well it does, of course.