Fall is upon us. And with it, of course, the floodgates of pumpkin spice have opened. People either love it, or love hating on it.
But for all the people who aren't doing caffeine and sugar fueled cartwheels over this seasonal flavor gimmick, there's a vast world joy to be had making fun of it.
To be fair, even some of the people who redonkulously lurve this liquid beige gold also love all the funny jokes, product shots and commercials.

Autumn has come.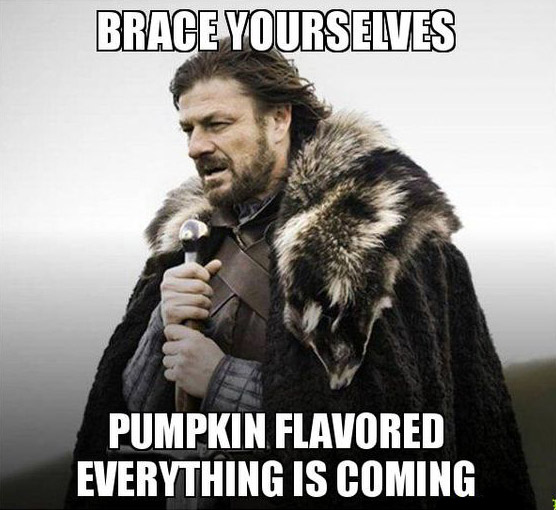 Ahhhh, the smell of it!
By Bustle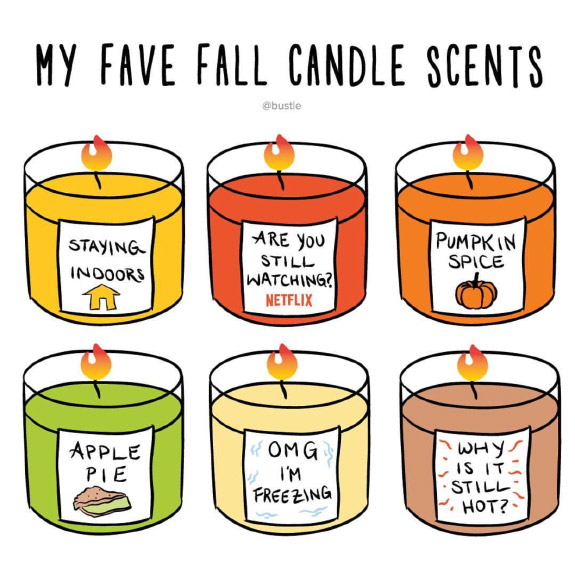 Venti boppity boo.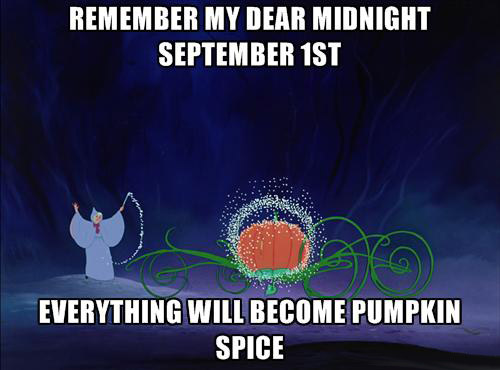 Gotta get your fix.
By Adam Tots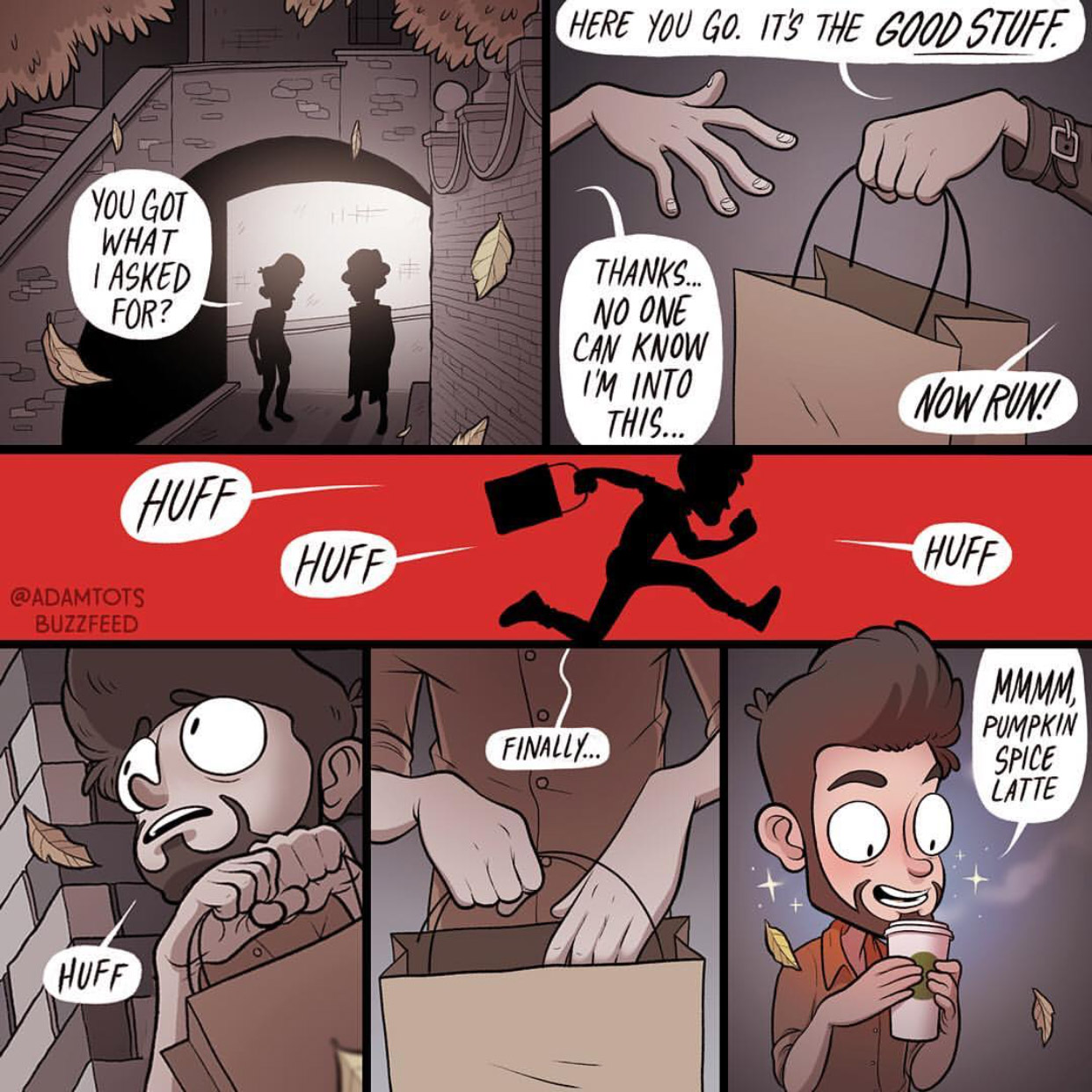 For the true fanatic.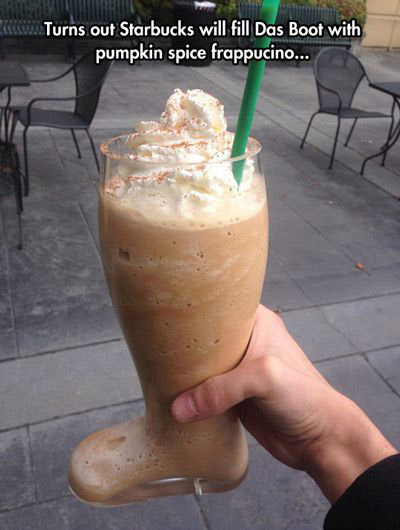 Pumpkin spice is so versatile.
High Pumpkin Spice Performance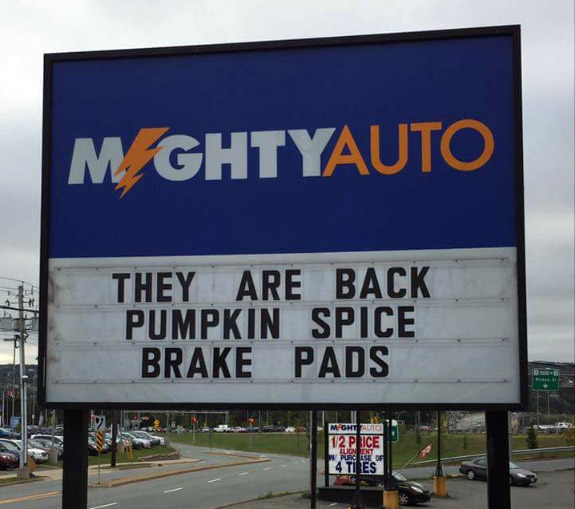 Pumpkin Spice Freshness
By NBC / SNL
Brace for impact!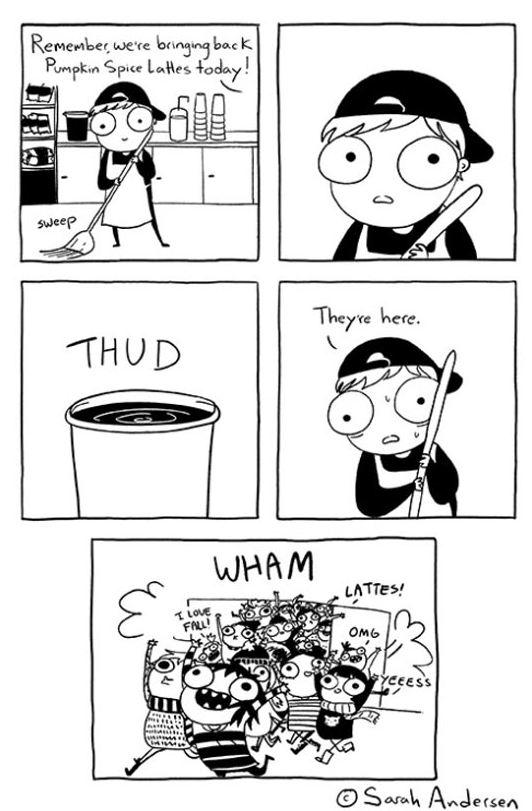 Madness…?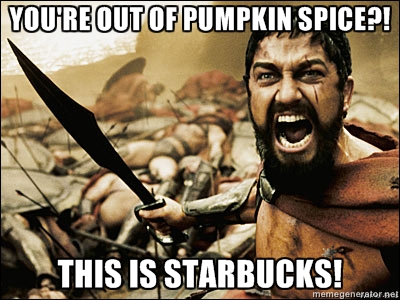 Okay. Maybe not everything.