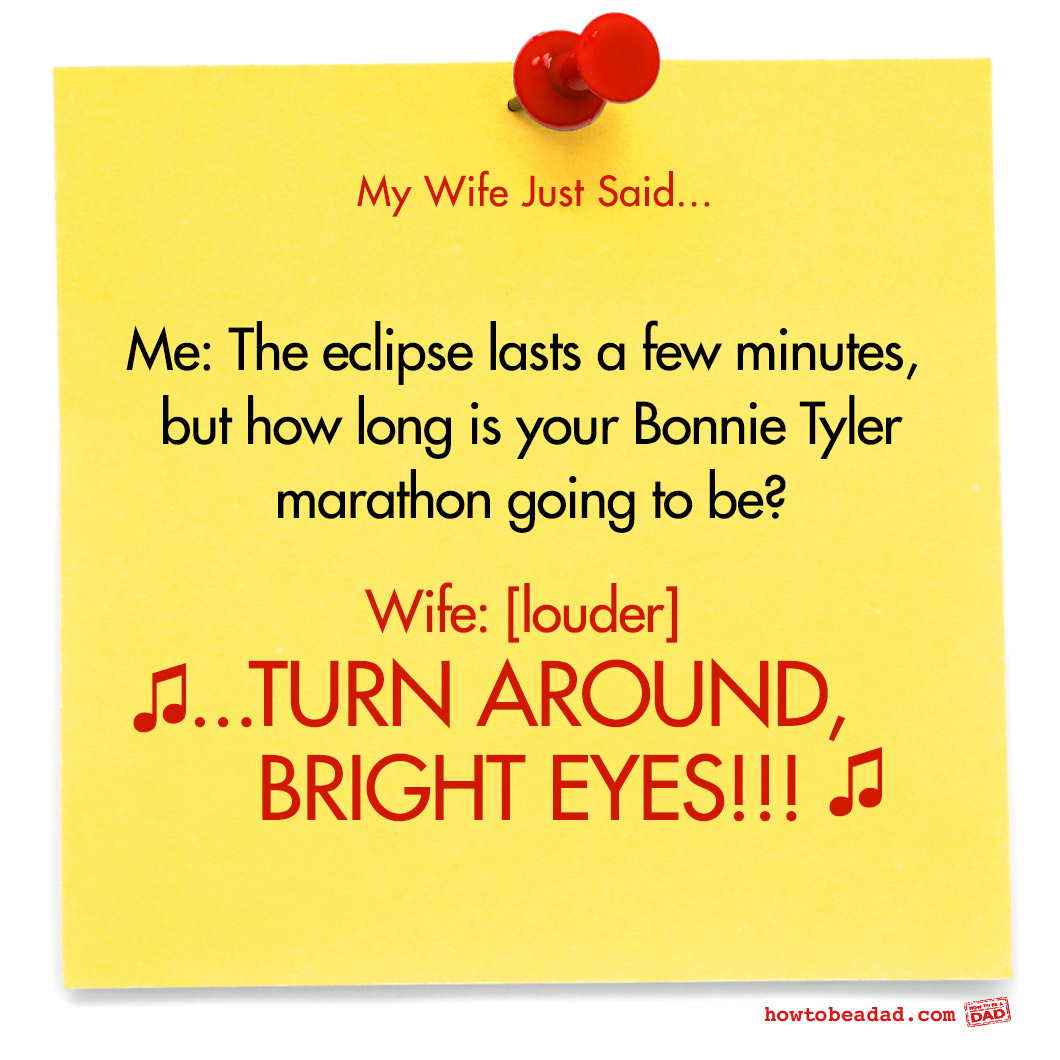 Don't get me wrong, Total Eclipse of the Heart is a great song, I love it. But any parent knows that anything good can be ruined by experiencing it several hundreds of times.
Parents who watched Frozen, may have said "Hey, this is actually a pretty good movie," and then, after a few weeks of back-to-back viewings, we may have said some things under our breath that our kids shouldn't hear until they've graduated college.
I love when my wife sings, I really do, but hearing her randomly break out into Bonnie Tyler's Total Eclipse song for the past few weeks, with the prospect of hearing it for several more, is starting to become a total eclipse of my brain. (I'm including it below so you can join me in the ear worm fun.)
Happy Total Eclipse Day, folks!
–
More "My Wife Just Said…"
The fun doesn't have to stop here.
Follow HowToBeADad on Facebook. It's the best way to stay connected.