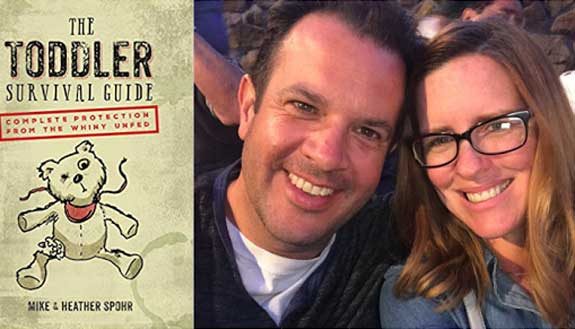 Listen, we're in the kid survival business. Always have been. It's important to have lots of tools under your belt as a parent. Ignore all the fear-mongering from experts who'd have you believe there's one right way to do things as a parent.
Instead, study the learned ways of parents who've been in the trenches, duking it out and fighting the good fight. Practical knowledge beats theoretical lessons any day of the week. Two parents who been in those trenches and have some some things to say about the living unfed. The zombie-adjacent. Toddlers, specifically.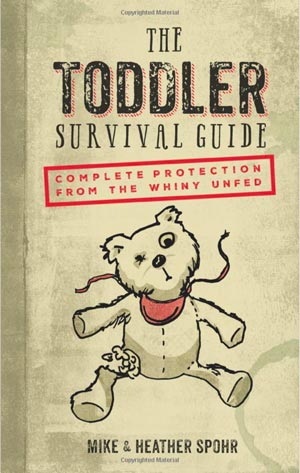 Meet Mike and Heather Spohr of The Spohrs Are Multiplying. Mike and Heather have penned a hilarious parody book that will help you outlast any toddler horde. As described on their Amazon page:
The Toddler Survival Guide is a hilarious parody of Max Brooks's The Zombie Survival Guide (and survival guides in general) that will leave parents laughing out loud even as it provides practical advice on how they can make it to the other side of toddlerhood intact. Written by parents who have studied toddlers up-close in their natural habitat, the book will cover survival skills including how you can outfit your home to outlast a toddler occupation (baby gate, cabinet locks, wine), how you can subdue an angry toddler ("Elmo's Song," mac and cheese, smartphone) and even how you can safely venture out in public together without your toddler–or you–bursting into tears.
So, it's pretty obvious we all need this book or know someone who does. You can get The Toddler Survival Guide at your favorite local bookstore, and at Amazon, Barnes & Noble, Books-a-Million, Indiebound, Powells, QuartoKnows, and in Canada at Indigo-Chapters.