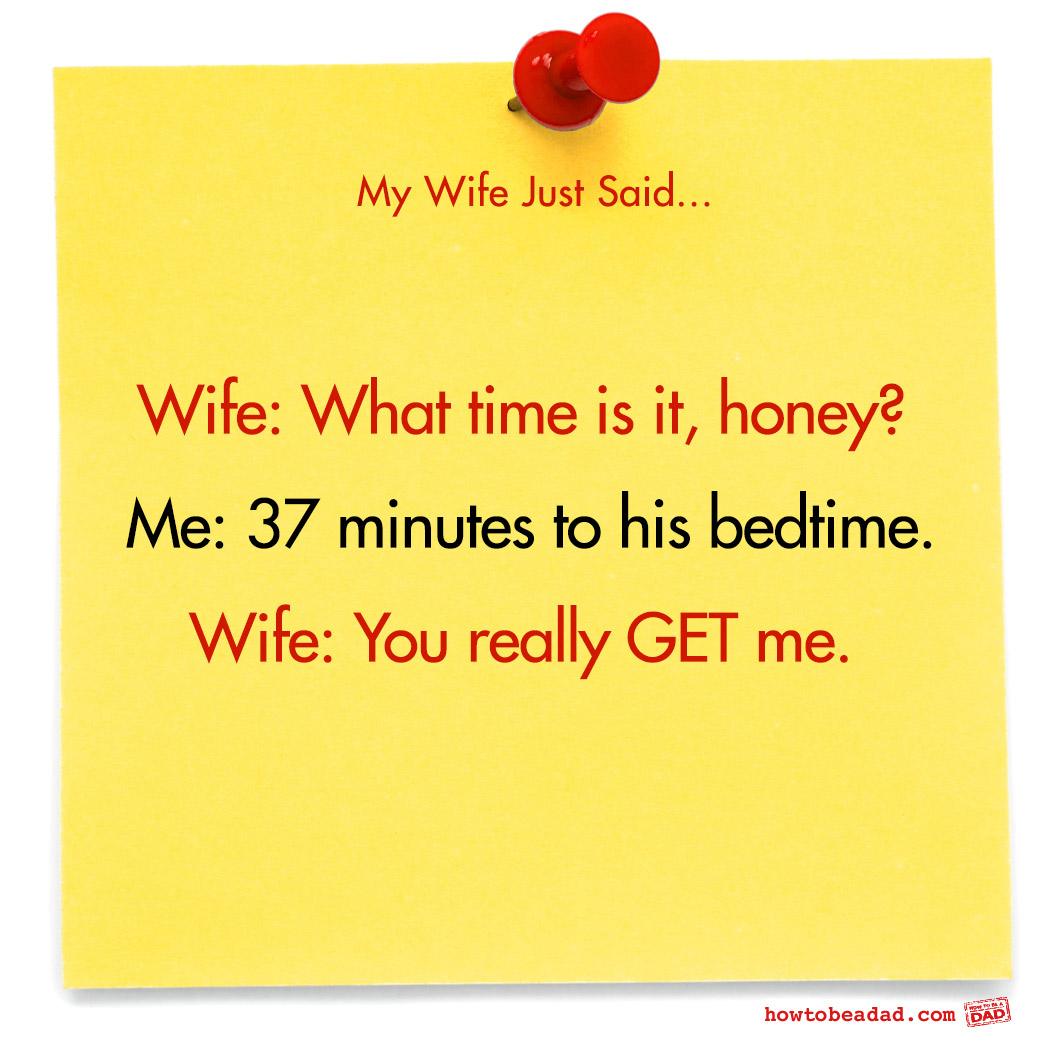 It's not like we don't loooooove love love our kids. But kids are proof positive you can have too much of a good thing. After a long day of doing all of the things, non-stop, there's a point where your kid being removed from the mix couldn't come soon enough. Sometimes this point occurs when it's still morning.
As much as we can try to mentally will the clock to tick faster, there's still that whole super fun, extensive bedtime process to look forward to. Not so much.
–
More "My Wife Just Said…"
The fun doesn't have to stop here.
Follow HowToBeADad on Facebook. It's the best way to stay connected.