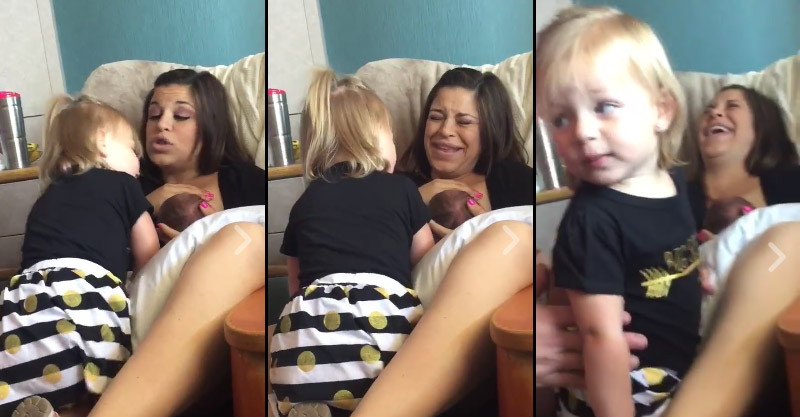 Here we see dramatic video footage of a mom's boob being viciously attacked by her ravenous newborn! No, not really! Haha! But her adorable little daughter, Ava, seemed to think so. When she toddles into the hospital room where she caught her mom breastfeeding the hungry new arrival, she didn't seem to know what to make of her new sister attached to her mom's chest.
Watch this totally-safe-forwork, 1 minute video of adorable hilarity to see and hear for yourself!
Amazing. But what about the ending? Will we ever know what happens next??? Does she get her chocolate milk!?!?! Just watch…
Follow up: It didn't come from Ali, but she got her chocolate milk 😂

Posted by Stephanie Legut on Monday, June 12, 2017
Hooray! And they all drank chocolate and breast milk happily ever after. The End. Actually, no. The Beginning!
Big thanks to Ali, the breastfeeding mom here, for sharing such a delightful moment in her family's life with the rest of us.