The 'hero's journey' concept is something that's always been on my mind to some degree but even more so lately. I don't know if it has anything to do with the increased turmoil our world faces every day, seeing Wonder Woman and nearly crying my eyes out when she decided to single-handedly face down an entire battalion of Nazis, or if watching my kids grow up before my very eyes has stabbed in my feels epicenter, but I'm left wondering if it's truly possible to prepare my sons for the journey ahead. I want to teach them all the lessons I've learned. I want them to learn from the myths I heard and experienced when I was a boy.
I've been looking to the past for some kind of resource that might help point the way. Some map or ancient runes that could help me. Some bridge to the past. Well, I think I've found an avenue that's both fun and a great way to have interesting conversations. I want to talk about preparation, responsibility, skill-building, and learning from legends, to name a few. This is direct hit from my past and an interesting bridge forward.
My son Finn and I recently got a Nintendo Switch. He's had to endure my endless stories about the original Super Mario Bros. on NES. The crushing defeat of Duck Hunt. The key-mashing of Mike Tyson's Punch Out. So, I figured it was time to balance things out and introduce him to a game I knew that we could play together. A collision of history and destiny in Legend of Zelda: Breath of the Wild.
We started on the game about a week ago and so far, it's exceeded my expectations. I grew up playing the earliest version of this game. Zelda, for the uninitiated, is the brave Princess, not the adventurous young elf-like character named Link. He voyages into dangerous territory working to build up the courage and resources to defeat a mighty villain that's capable of destroying an entire world.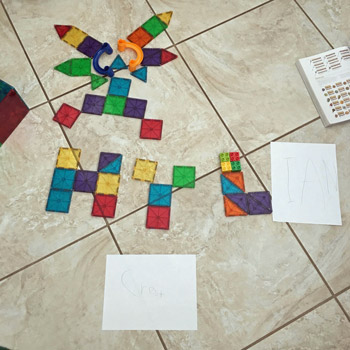 As it happens, Link and my son look kind of alike so there's been a singularity taking place in my house. We've begun speaking in our own language of references from Legend of Zelda, eerily similar to the way my father and I spoke to each other in film and television nods growing up. Finn and I jumped headlong into the adventure and now race across the land of Hyrule in search of our respective destinies. We're bonding over our growing number of heart containers, collecting important items, wielding greater power, and learning to overcome insurmountable challenges. We fight to protect others. It's a father and son cliché in the best possible ways. But it's a great entry point for discussions about heroism, do-gooding (which I've recently become more inspired to do), problem-solving, and some really great chats about incremental learning (learn one thing really well, then build on that with another) as well as the power of good habits.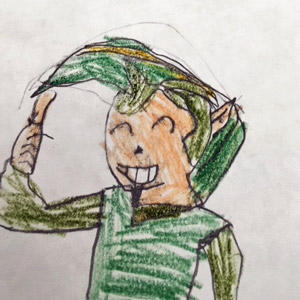 As Father's Day approaches, I've been taking stock of my contribution to my boys' lives and noticing their effect on me. They've been incredibly astute teachers, in between and throughout their bickering. It's more obvious than ever that watching them face challenges and confronting mine with them have ultimately made me stronger, persistent, and excited about building a future. Leveling up. Beating bosses. Saving the day.
I hope you find your own map or become a cartographer of experiences with your kids to blend enthusiasm and play. Turn parenthood into a game. At least that way you'll unlock some cool achievements along the way.