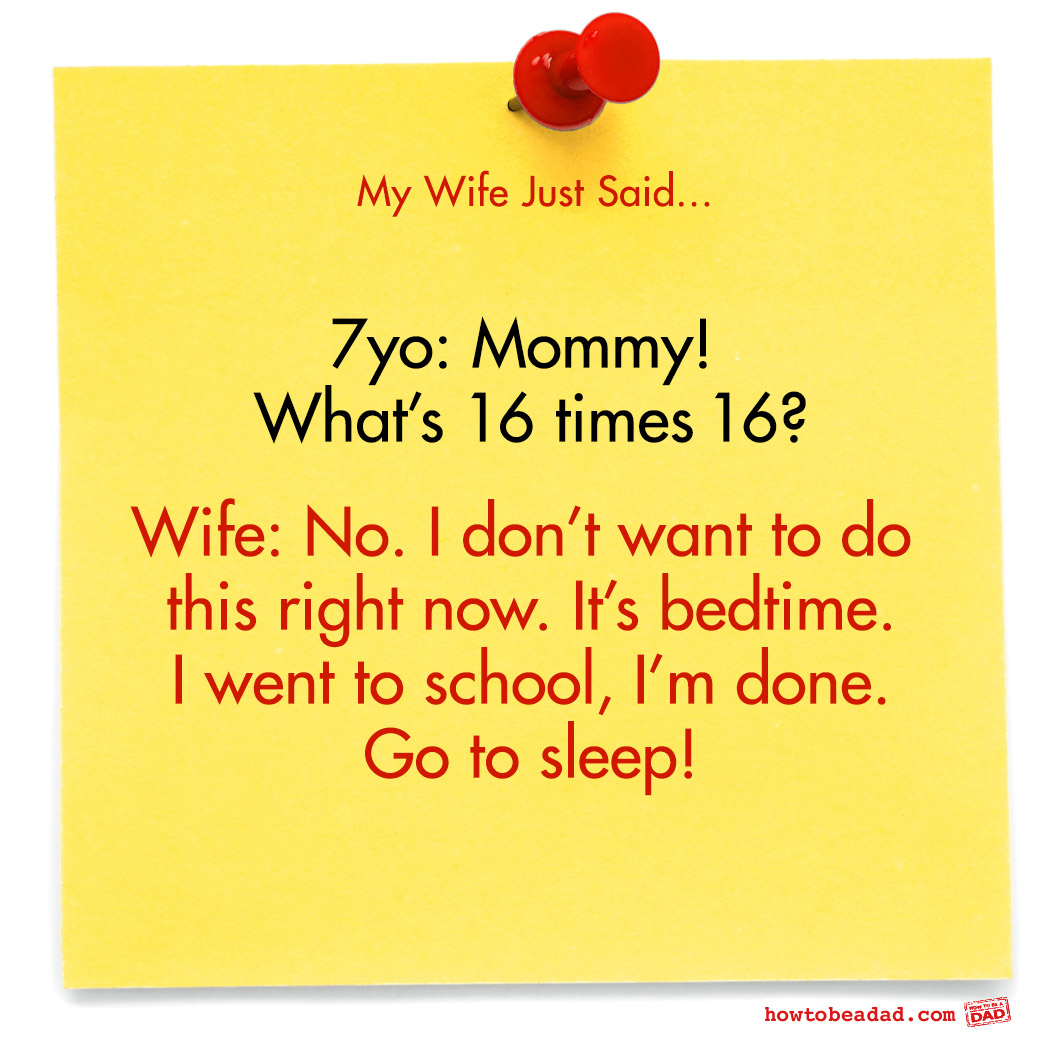 Homework can be like the ghost of Schooling Past, come to haunt and torment parents as their kids rise through their schooling.
While I applaud my 7-year-old's eagerness for homework and I'm incredibly grateful he hasn't developed a distaste for it (yet), my wife and I still internally moan a bit when the homework folder is whipped out of his backpack. We can see it's growing thicker with each passing week.
He's at the stage where he loves spouting questions about facts he's learned or cooking up math problems for the delight of one and all. Though it might be delightful for the one, him, it's not exactly delightful for all, us. Especially when it's bedtime.
We know this is one of those parental "times to cherish," but we're still talkin' about homework here, people. C'mon!
–
More "My Wife Just Said…"
The fun doesn't have to stop here.
Follow HowToBeADad on Facebook. It's the best way to stay connected.