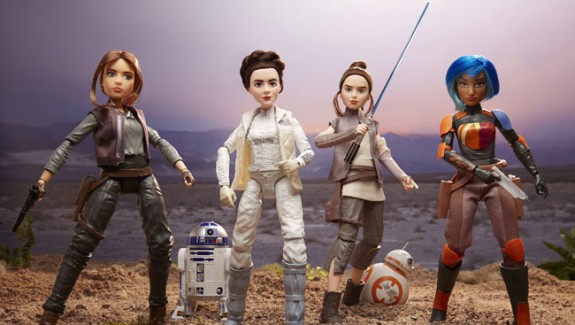 A long time ago, well, for the past 40 years, we began a journey and watched as good tangled with evil in a galaxy far, far away. Little did we know, these battles would take on new meaning, even today, as Star Wars becomes a reflection and examination for both world events and important cultural conversations.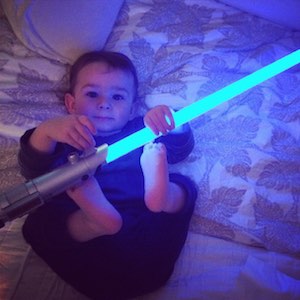 It's no secret, I'm a fan of Star Wars. I've been to the last two world premieres of Force Awakens and Rogue One. I went on the first-ever Star Wars Day at Sea on Disney Cruise Lines. To say I believe in the merit and power of this narrative, would be an understatement. But that isn't to say I haven't also looked at the franchise with a critical eye.
For decades, the toys and products associated with Star Wars and its requisite characters focused on boys as a demographic. The core characters were mostly male and the storytelling documented their respective journeys. The hero's journey of Luke. The anti-hero shift of Han Solo. The story of the teacher whose student turned on him with Obi-Wan.
These are just some of the DNA that binds us at an atomic level to all the iterations and undulations of the Star Wars narrative. But what of the female protagonists? And more importantly, what could they teach our girls (and boys) of the power of girls and women in a swashbuckling, interplanetary saga?
There are so many other, more diverse tales to tell.
With the launch of Star Wars: Forces of Destiny, a series of micro-episodes coming out in July, and a hybrid line of action figure dolls (coming in August) as well as accessories that don't single out beauty or fashion, Disney and Lucasfilm have doubled down on this proposition. Star Wars has always featured a cadre of powerful female characters and now this generation of kids will know them in greater detail, but more importantly, will be able to play AS them.
And misogynist commenters on YouTube be damned, this is the Star Wars I'm here for. This is a watershed moment for girls and an entire genre of play and storytelling.
This past week, I met with Carrie Beck, Vice President of Animation Development at Lucasfilm, and she crystalized a thought that's been rattling around in my head for decades, "Courageous and daring heroines have been central to Star Wars for almost 40 years, beginning with Princess Leia and continuing on with Padme, Ahsoka, Sabine, Rey, and Jyn – among many others. These characters are dimensional and nuanced, often making difficult choices and behaving in ways that are reflective of our shared human experience. When kids are able to see themselves in these characters from across the Star Wars galaxy and relate to their heroism, it emboldens them to be their most authentic selves."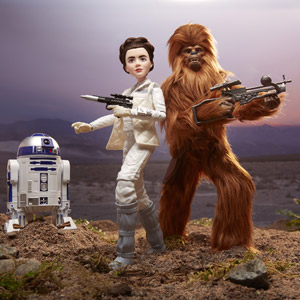 I'm just so glad that we'll be offering the same level of adventure and action to girls as we have done with boys. Hopefully, this will begin to bridge a gap in our play patterns and deconstruct siloed play between boys and girls. In fact, I'm buying the freaking Princess Leia doll and Chewie so I can relive the fun memories in my hometown of Mill Valley, where Muir Woods stood as the backdrop for Endor. I MEAN FREAKING COME ON.
Play and storytelling are part and parcel to the development of self-confidence, imagination, and expression. For me as a boy, seeing a certain Princess break out of the princess stereotype was certainly an invitation to seeing women in a different light, especially someone whose light came from a raging hearth fire inside.
If there's a trite litmus test for the impact of a person's life, it's experiencing a retrospective about them. This one made me bawl. Carrie Fisher was an outspoken, unrelenting source of entertainment, provocation, and teaching. She had a kind of strength that I understood from my own life as the son of a single mother and the wit of someone who recognized the power of humor in all things, especially during the darker times.
Mythology has always been a powerful teacher. This kind of storytelling has served civilizations with guiding principles for so many aspects of culture. But in our modern era, mythology is now critical. We need keen insight, across generations, to challenge our worldview and learn from the mistakes of fictional characters as they fight the good fight. Make no mistake, Star Wars is as much a contemporary folktale as it is our escape pod from the crisis of our human experience.
As the latest teaser for Star Wars: The Last Jedi launches, I can't express how excited I am for the future of this evolving universe of limitless content and rad products. May the Force be with us. All of us.