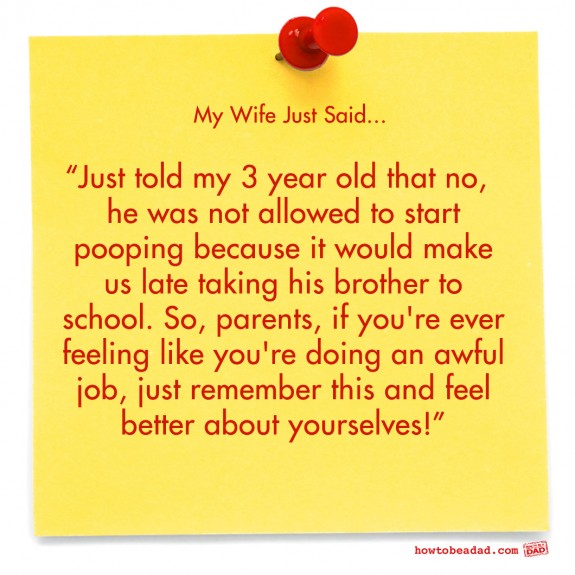 If I had to guess, nine out of ten of us probably question our abilities as parents on the daily. There's no guidebook, manual, instructions or even a coloring book on the best ways to parent. Sure, there are lots of experts and gurus out there, but it can feel confusing.
My wife usually takes it all in stride, but there are days when she's too hard on herself. We generally talk each other down off the ledge but it can be hard to shake the feeling.
So, to everyone out there feeling down and out about their parenting: take stock in the ridiculousness we can provide for you. It could almost always be worse. So, let's laugh at things we can't control.