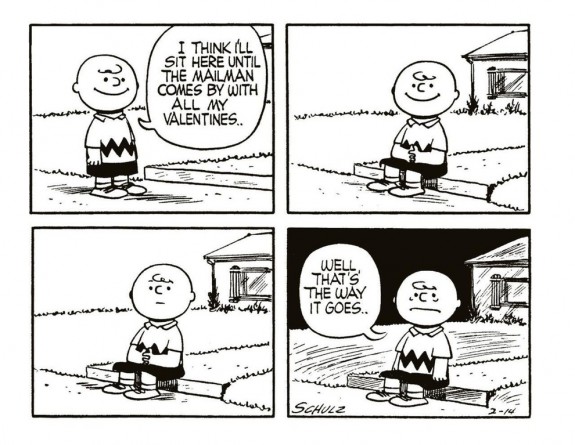 I have complicated feelings about Valentine's Day and kids. I don't want to be a curmudgeon but I feel like it's bit strange to celebrate. First, it's an invented moment every year that seems to benefit card companies and flower cartels more than anyone. Second, people without partners or close friends can feel pretty bummed out. For kids, this is seen with friends and crushes in super dramatic ways. Ugh. Third, it can easily become a popularity contest at school, which equally blows.
My son's school does an equal opportunity Valentines'ing. You bring lots of cards and treats, so everyone gets something. It's cool and a sweet moment. But can't we do this more regularly as part of being good humans? The thing is we're all looking for some kind of validation. A shred of evidence that other people notice you exist in some way.
Tomorrow, instead of focusing on the romance (which should be a thing if you're in a relationship anyway, no?), let's focus on making people feel good about simply existing. Let's remind them that they matter and have value. The price we pay for being human is paid by our own self-confidence. Help other people save up.