There's that famous, beautifully and savagely true quote about how children are like your heart being outside of your body. They get hurt and you gasp as if in pain. They make an achievement and you're filled with pride. They're brutally honest and, well… you still love them, even though your smile might now be a little forced.
Most people with kids would agree, I think, that their concept of "love" is remarkably changed after having a child. For some, maybe it's only a minor renovation of thought and feeling, and for others it's a total tear-down, ground-up rebuild.
In any case, let's look at some parenting comics on the topic to see some of the sweet and humorous views of the love that exists between a parent and their child.

Love can be adorable.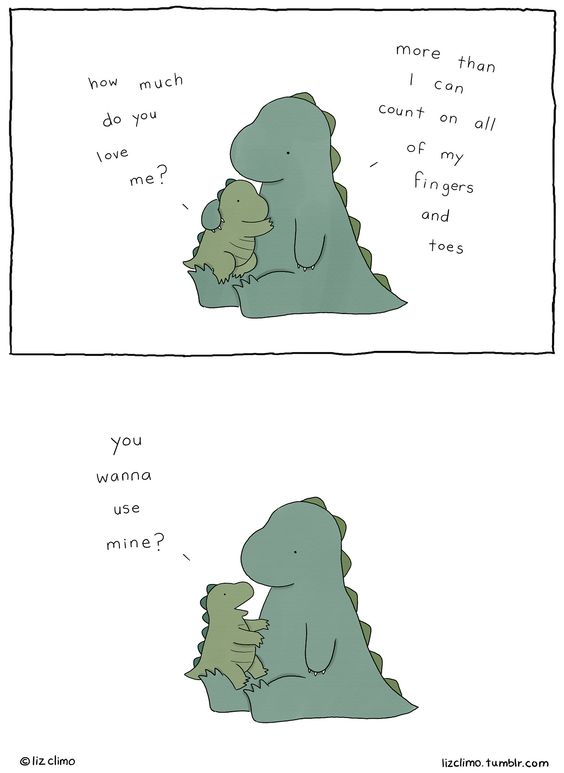 By Liz Climo
Love can be… not as adorable.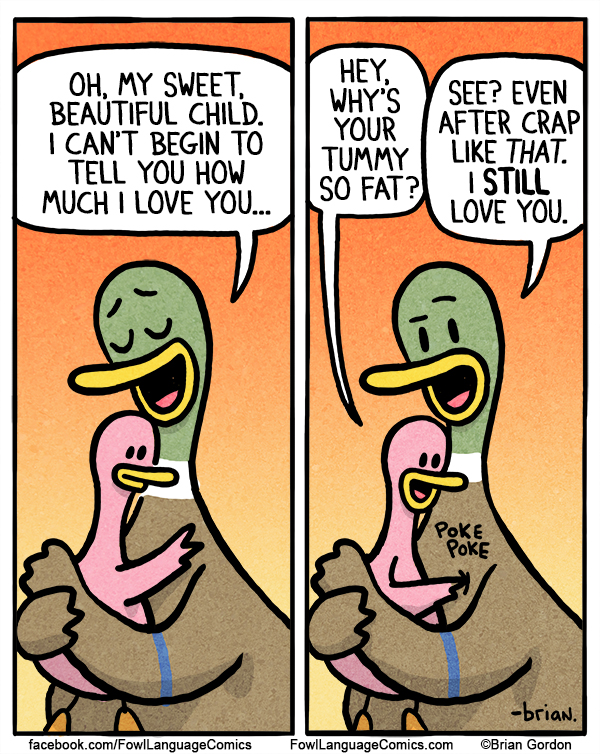 By Fowl Language Comics
Love can require patience.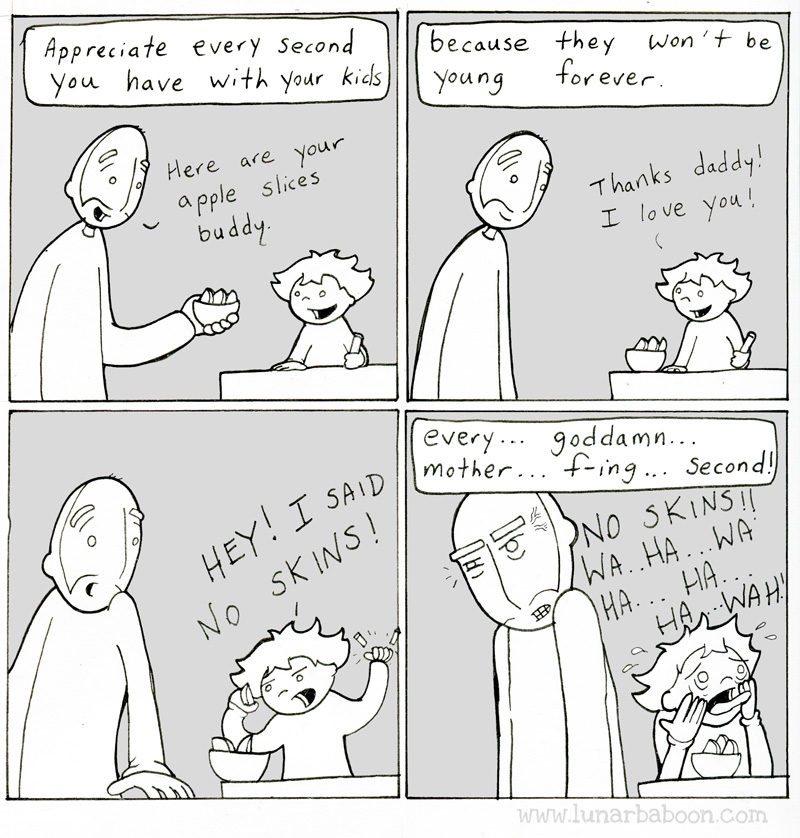 By Lunarbaboon
Love can be embarrassing.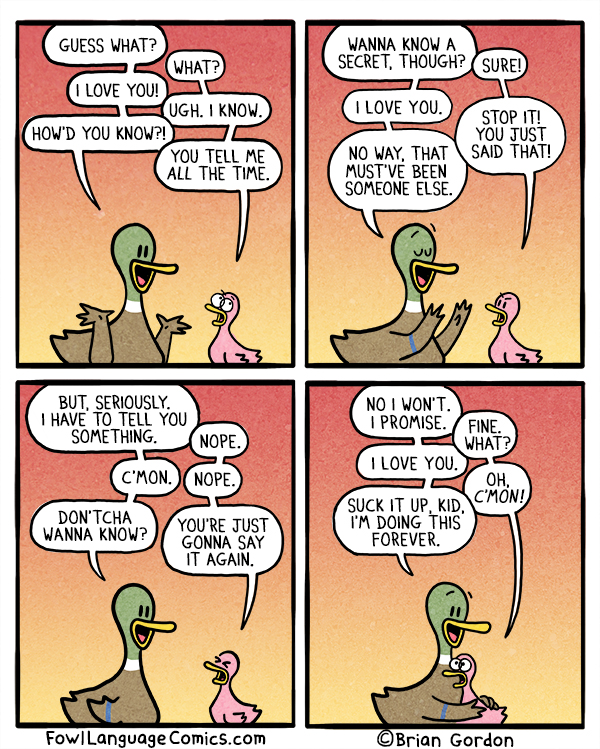 By Fowl Language Comics
Love can make you do weird things.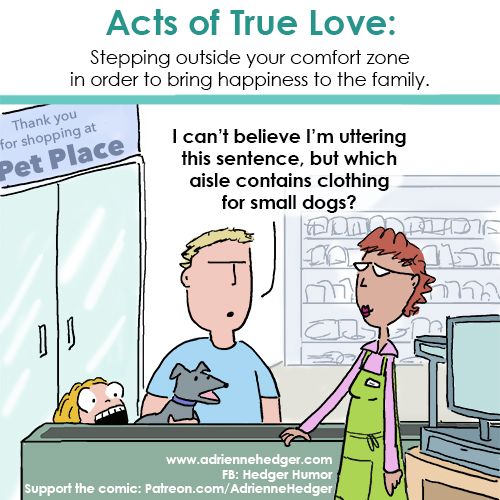 By Hedger Humor
Love can be beautifully blind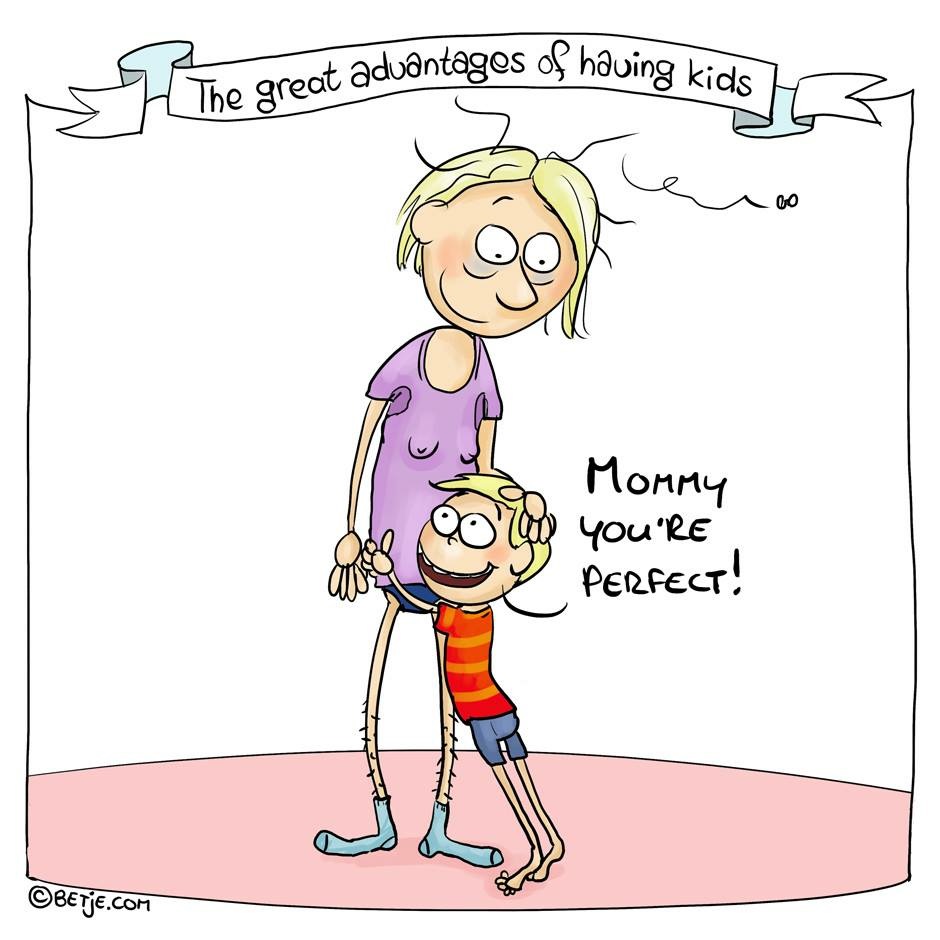 By Betje.com
Love can be a sacrifice.

By Lunarbaboon
Love can make you feel like the absolute best.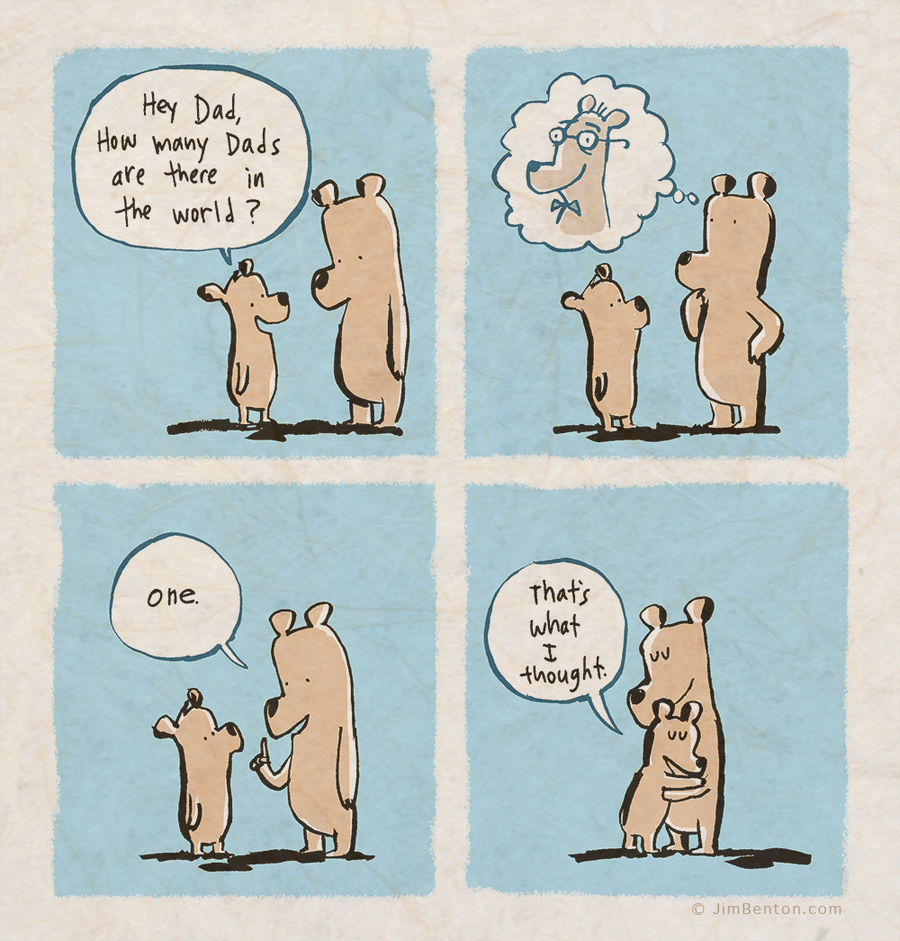 By Jim Benton

Love can be so many things when you have kids. Some of them are wonderful and some are very very difficult. Your heart walking around in the care of your kids can be a bumpy ride. Look at their toys, for dang sake! But, even though there may some bumps and bruises, there are few things that will make you feel as fully happy as the love you have for and from you kid.