Childhood is a time for dreams and imagination. For me, that included a heavy dose of lightsabers, Teenage Mutant Ninja Turtles accessories and nerf weaponry. I'd battle my friends every day in various narratives and locations, dueling until the sun went down. But I never had something to house and organize all my cool gadgets.
Nowadays, I'm honestly a bit more reticent about fostering my boys' love of weapons though I want them to understand and respect them. They turn everything into bombs and guns as it is.
But this is something I would've loved as a kid. A dad who goes by username Volcomm on Imgur posted a gallery of his kids' arsenal and it's pretty damn impressive. He's even included a step-by-step how-to guide! Check it out!
"Created an arsenal for my kids nerf collection. It's not prefect, or professional by any means, but it keeps their crap off the floor."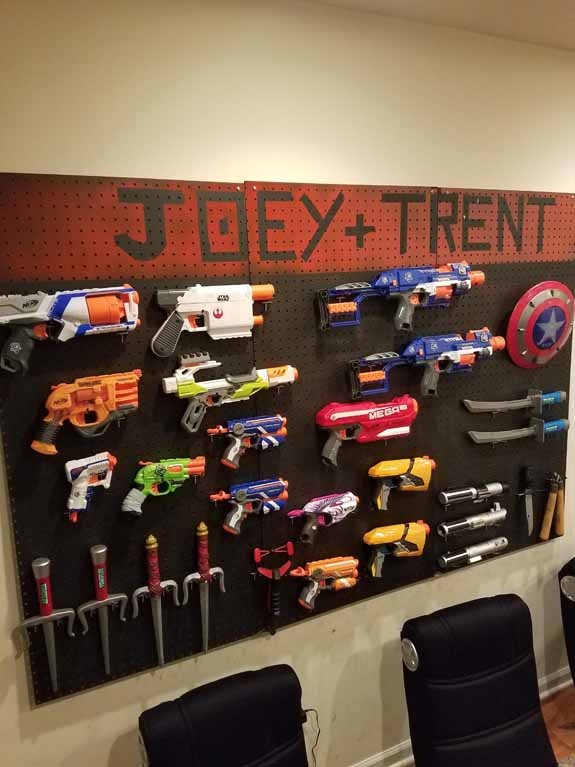 "Final product first! I ended up screwing the boards in (I was trying to avoid that, but it didn't seem like there was any other way)."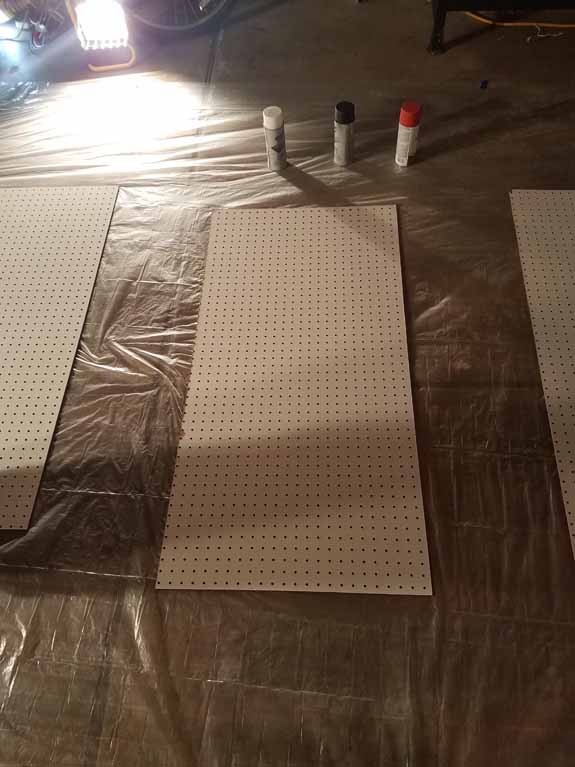 "Picked up 3 Sheets of peg board from home Depot for $7 a piece. The boys decided on black and orange. I was going to outline every weapon with white, but then realized what I was signing myself up for."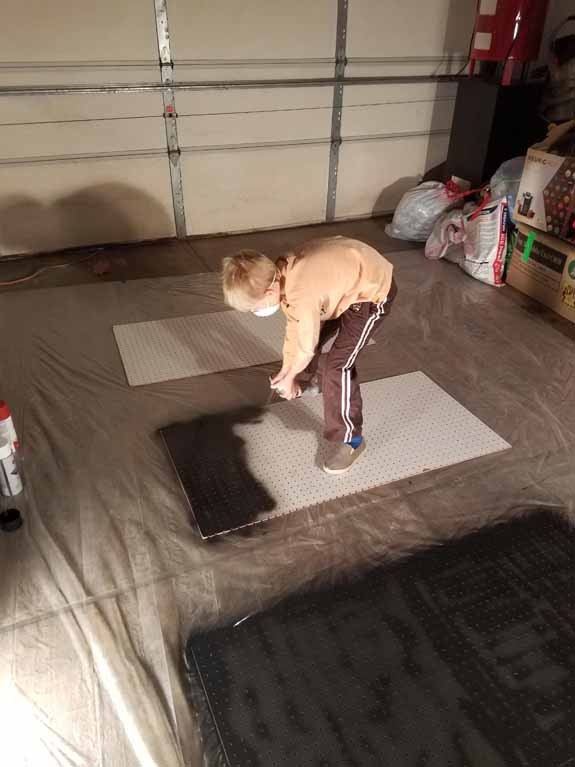 "I had to contract some help, it was just way too much for me to handle on my own."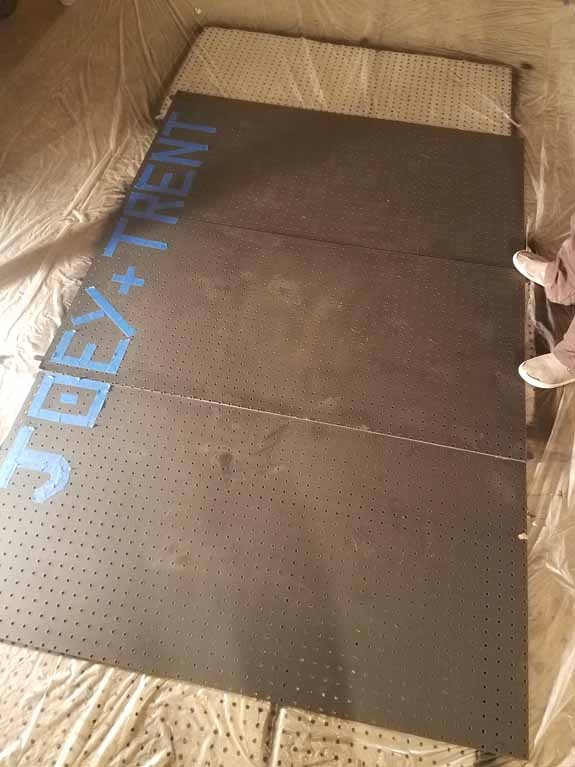 "We decided on negative letters (with a little persuasion because it was easier than taping the entire top, and to kids, negative letters sound cooler than just plain old letters)."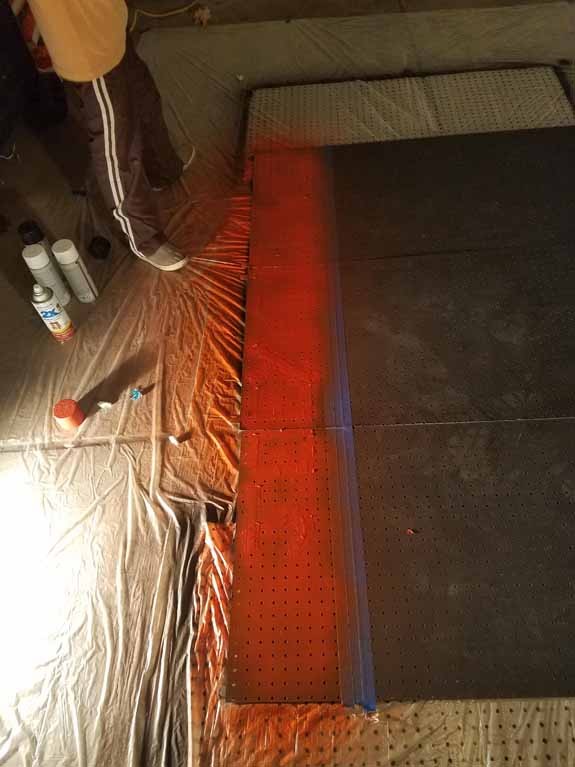 "My contracted help used a little too much Orange, but whatevs."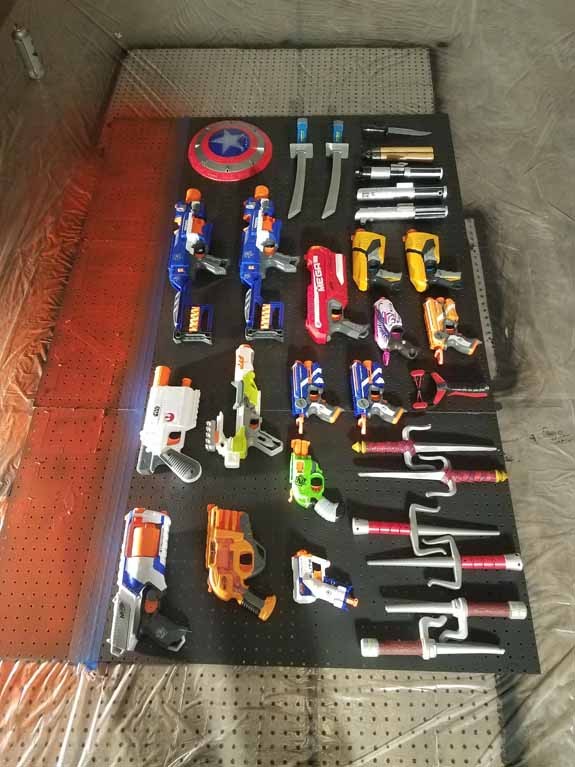 "The drafted layout."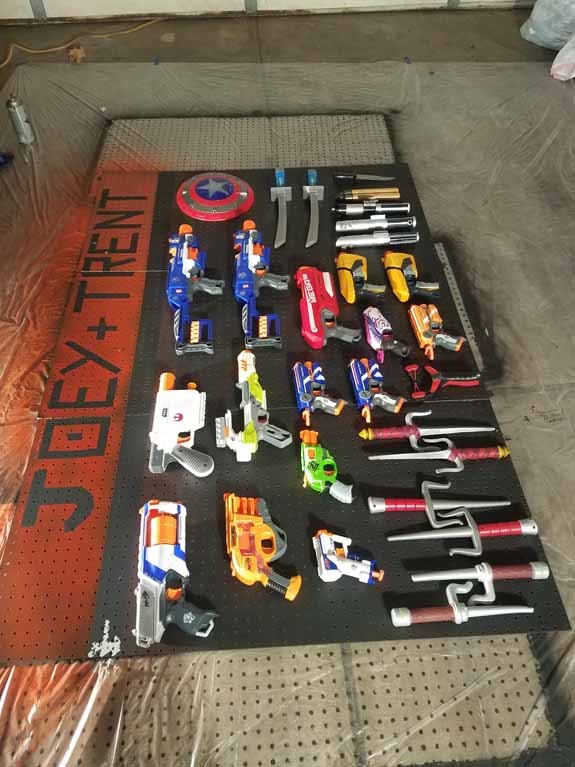 "Removed the tape. It didn't turn out too bad."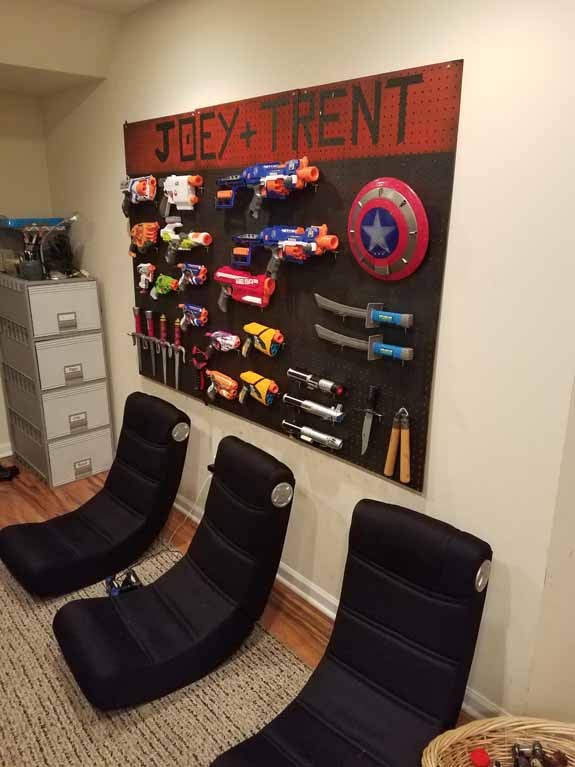 "Not too shabby for a 4 hour project. If they get any more, I'll have to get a few more sheets!"