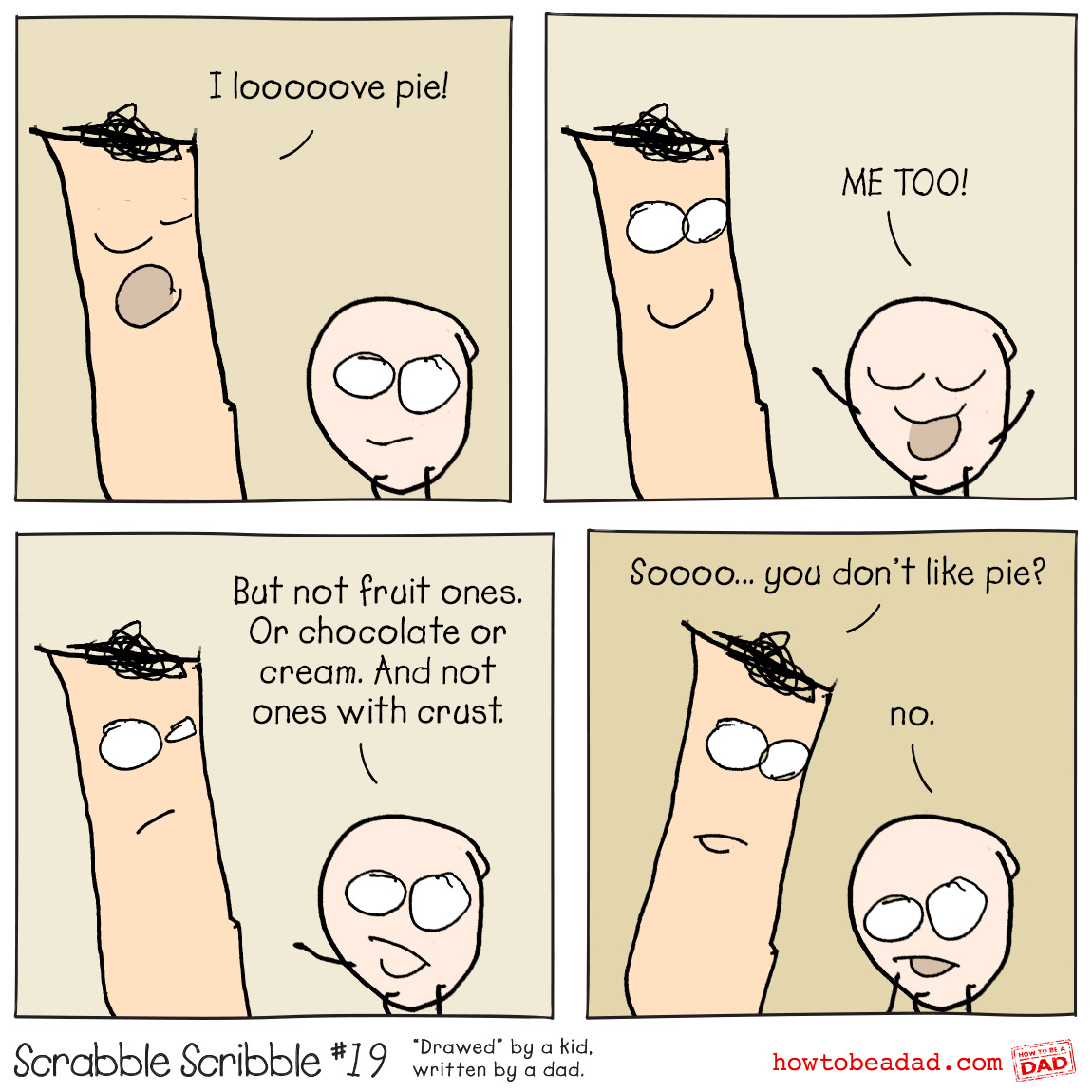 Kids can be brutally independent. They don't like this awesome thing. They love that awful thing. They're their own person, before we and the world ever have a chance to imply what they should be.
Then, there's this age when they become aware of things outside of themselves. They've always loved us, their parents, but now they've developed a more sophisticated concept of emotions and how to say "I love you." In more abstract ways.
Case in point, I was recently recently driving with my 7-year-old, and I put on the radio. I turned up it up because it was a rad song. I might have hissed, "yeeeeessss!" or something, but in any case he got it. So, he pipes up, "Oh I LOVE this song!" And, not quite picking up on where he was coming from, I said, "Oh yeah???" He answered back with energetic nods, "Oh YES!…" and then, "Can you change it?" Haha!
He didn't like the song, of course. But he told me he loved me by saying that he did.

–
Follow us on Facebook. Even if you don't love pie.
More Scrabble Scribble Comics
My son's drawings. My writing. True story, but make believe. -ish.
Funny & Foolish Diagrams
You won't learn a thing from these. Promise.