What do a broomstick, a flashlight and a cardboard wrapping paper tube have in common? Some of you will guess immediately: a lightsaber. In the case of the cardboard tube, it's a very short-lived lightsaber, but in the right hands, it's a magnificent Jedi weapon while it lasts.
Whether it's vwoomping and shzzzorping like a Jedi or waving a stick like a Harry Potter wand or whatever captures the imagination of childhood, we've all done it. Even when we're a long way from the mental magic of youth, parents and grown-ups get to experience the joy of joining or at least witnessing their kids' unseen journey through the wondrous lands of their mind's own creation.
Here's a series of artwork by Craig Davison that perfectly captures kids being strong with the make-believe.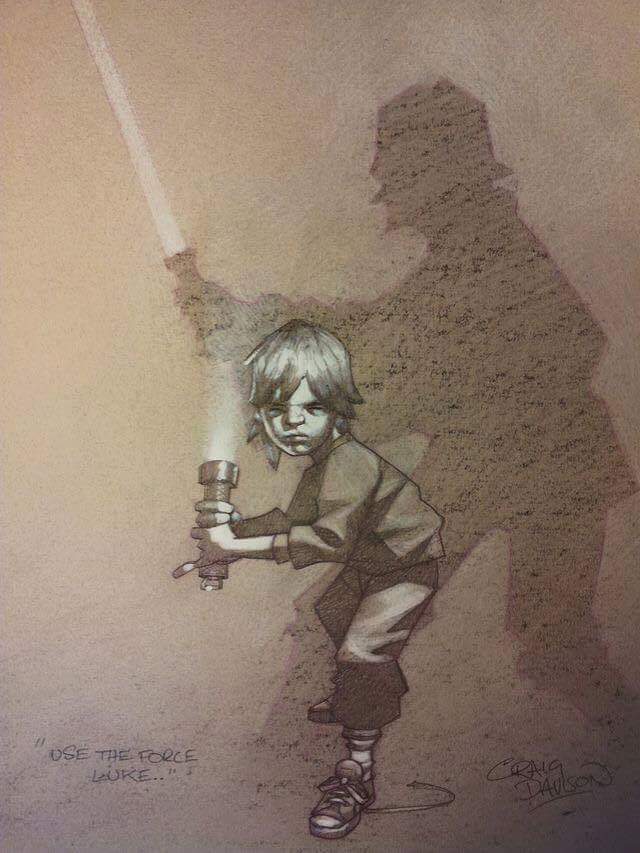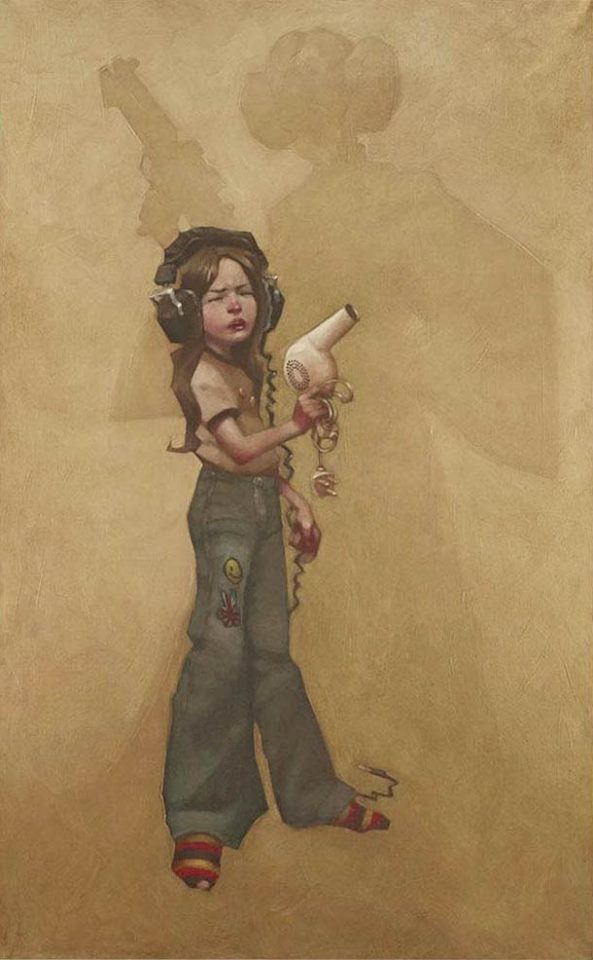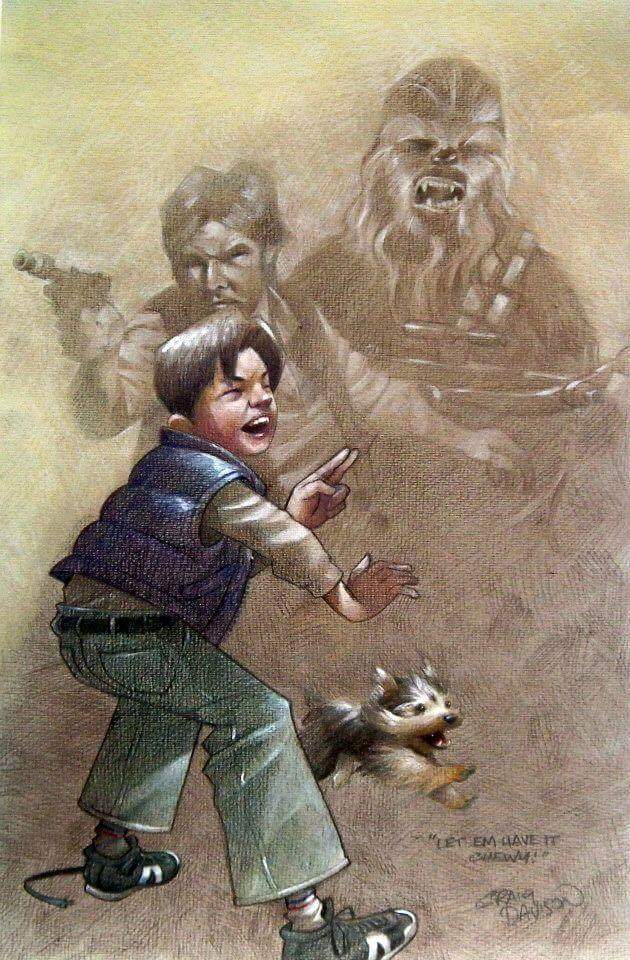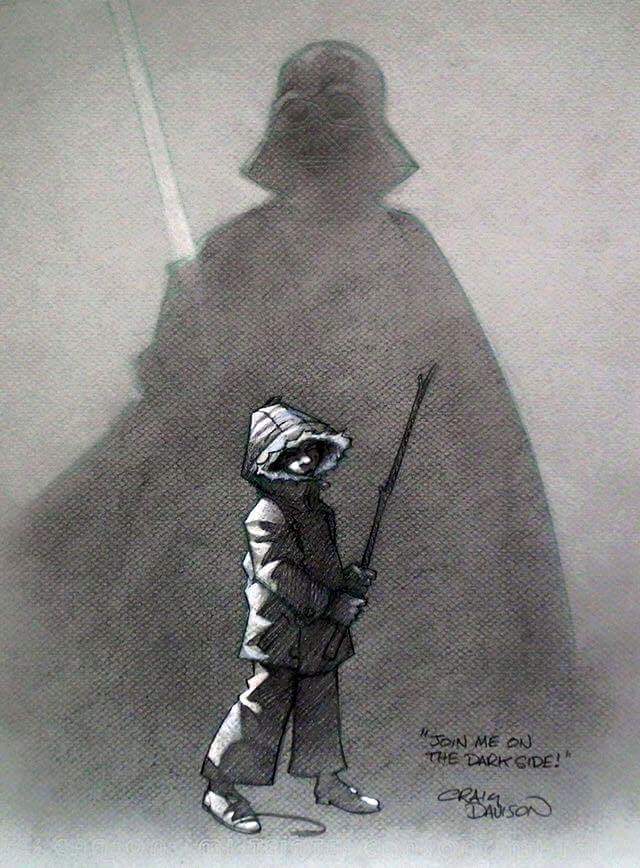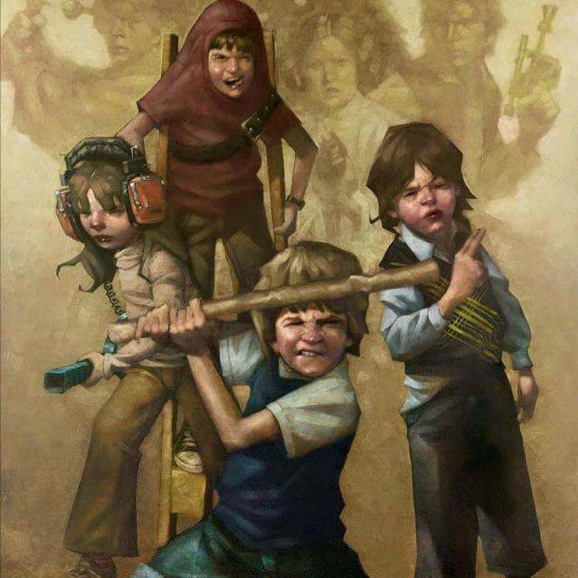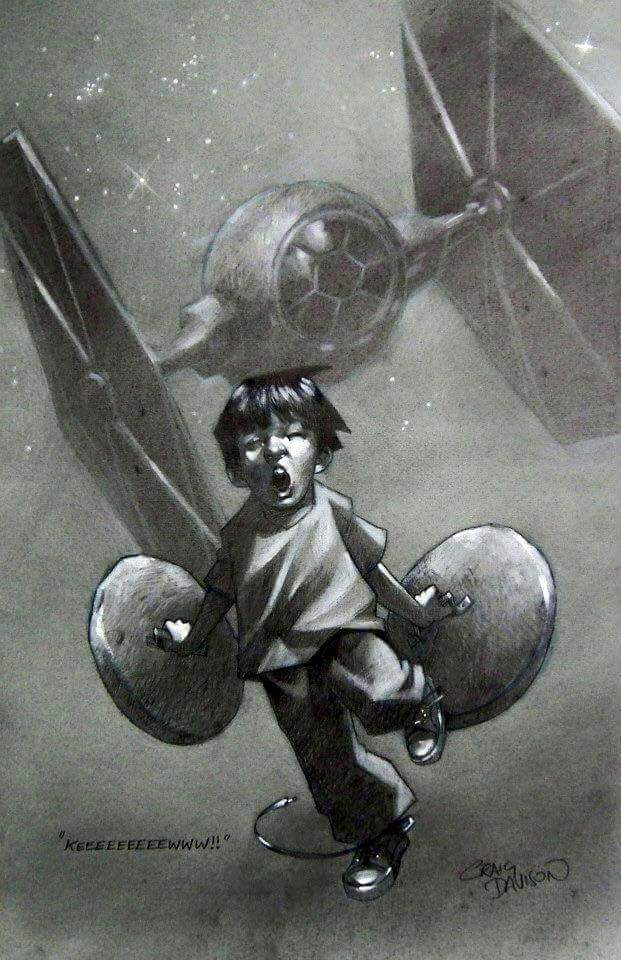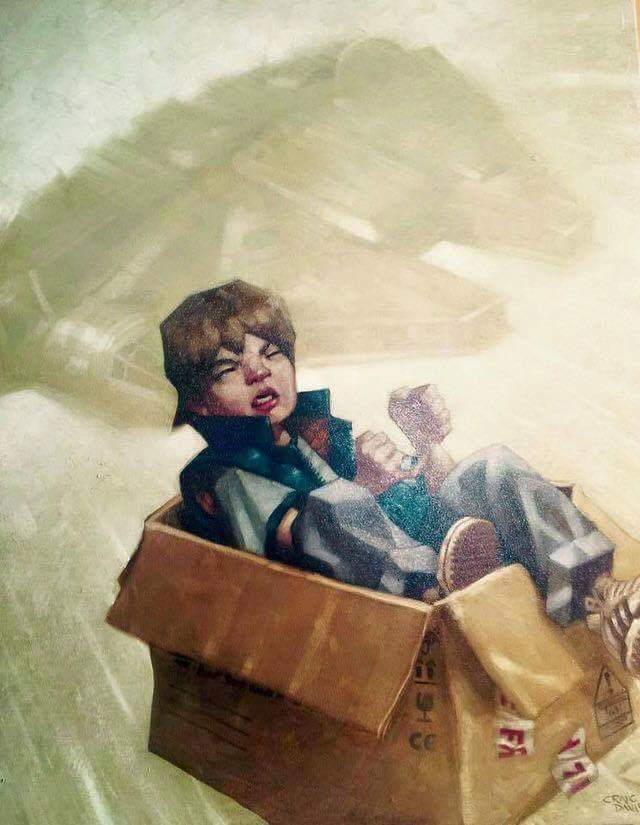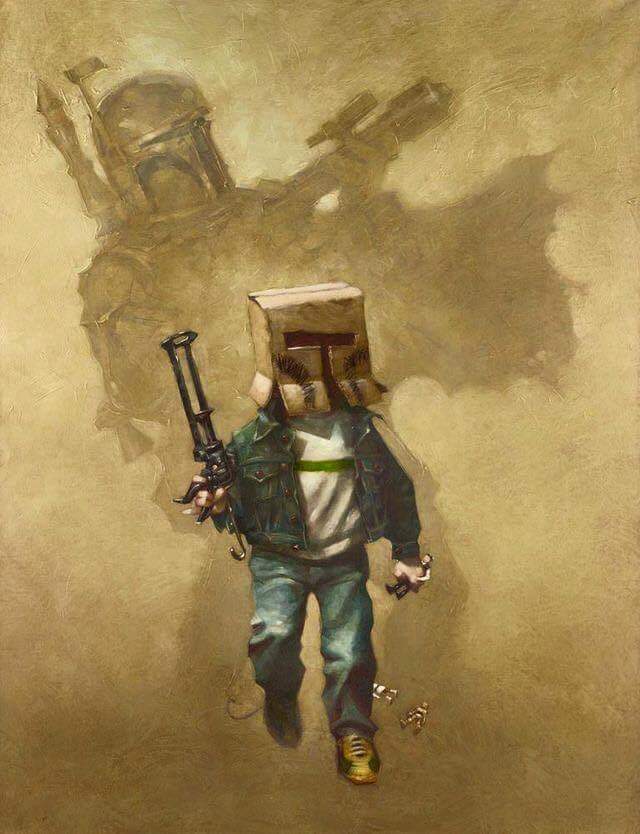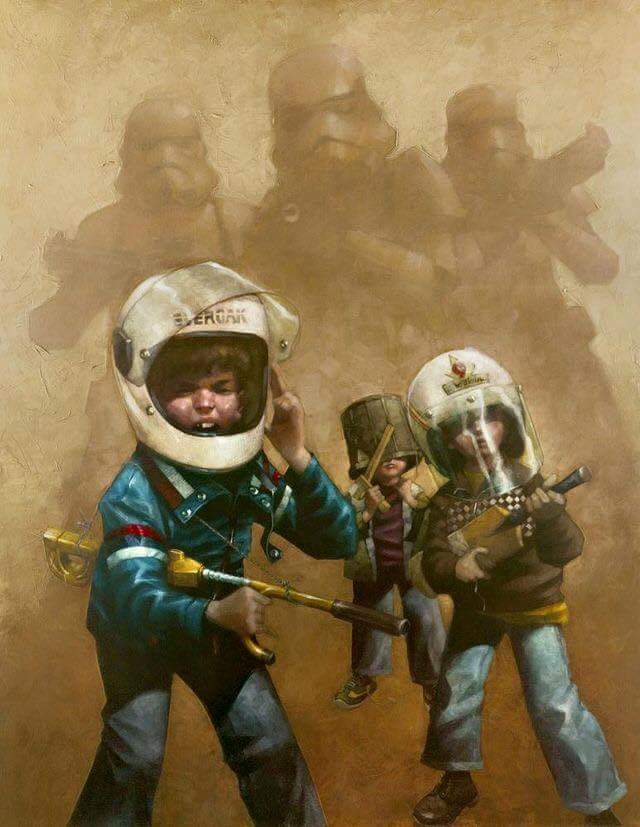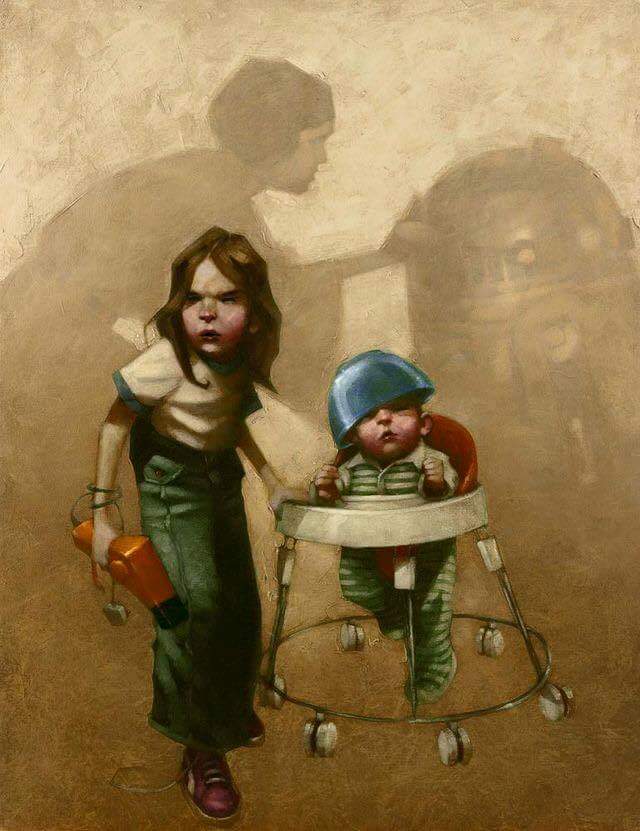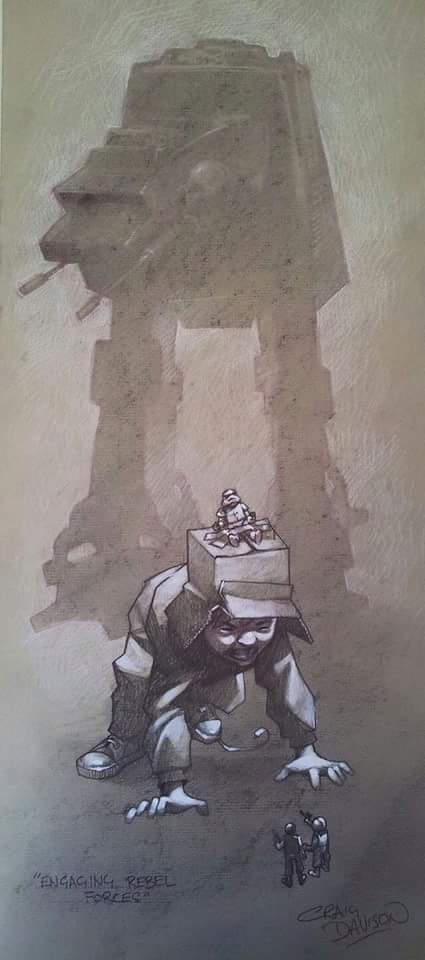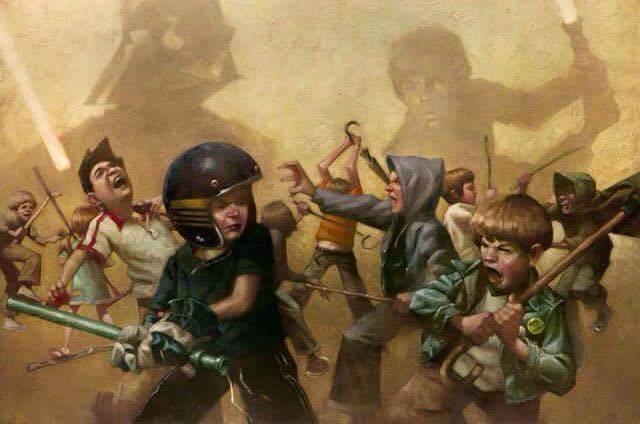 –
To see more of Craig Davison's work, best to visit his Facebook Page
If you're interested in prints of his work: visit his publisher's site