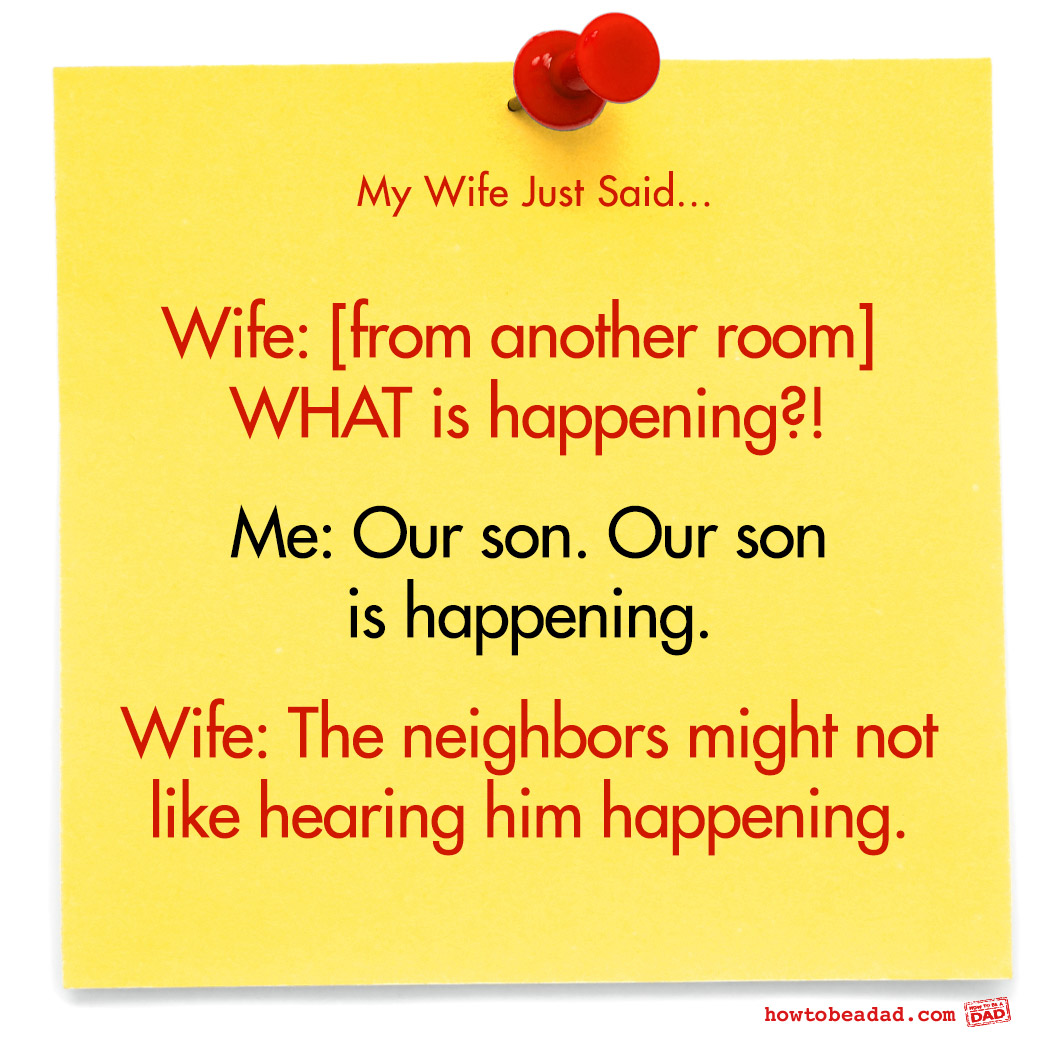 Our 7-year-old son has been hopped up on the holiday spirit for weeks now. Being at home, off schedule with family visiting and generally consuming above normal levels sugared goods have all certainly contributed to his state of heightened festivity.
Playing, even by himself, somehow turns into a full-contact sport and can sound like a bunch of shopping carts tumbling in cement mixer.
This, however, isn't the loveliest thing for parents to overhear when they are in extreme holiday home management mode; cleaning, cooking, entertaining guests, playing Santa, on top regular everyday parenting.
My wife knew exactly what to do, though. She took the dish towel out my my hand and told me to go jump into the cement mixer with him.
–
More "My Wife Just Said…"
The fun doesn't have to stop here.
Follow us on Facebook. It's the best way to stay connected to us.