Let's face it. Christmas is mostly for the kids. It certainly is if you judge it by the utter hell parents put themselves through to make it special for the little, giggling present-shakers.
Let's enjoy these 10 Fowl Language Comics by Brian Gordon for a cartooned view of some of the things parents go through.

It All Starts Earlier Each Year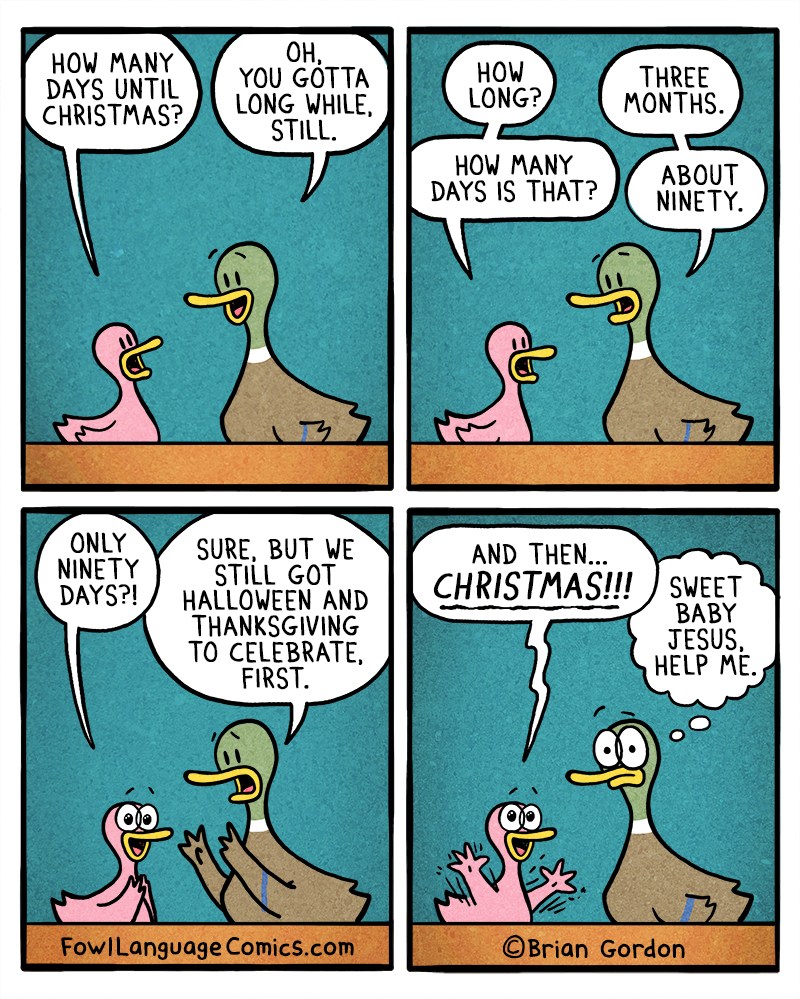 The Month Cometh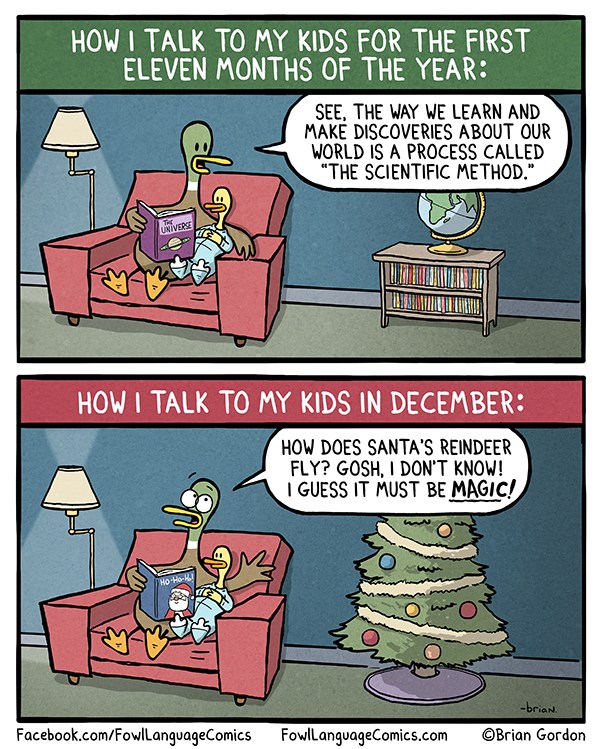 Spoiler Alert!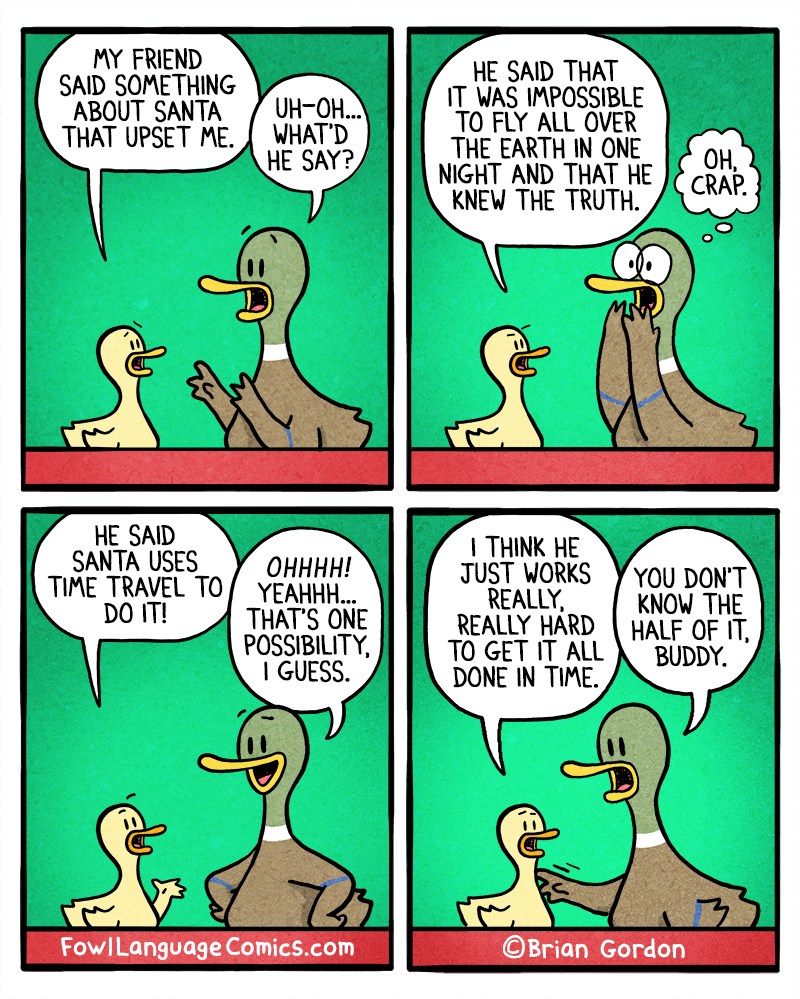 Teachers Are Vastly Underpaid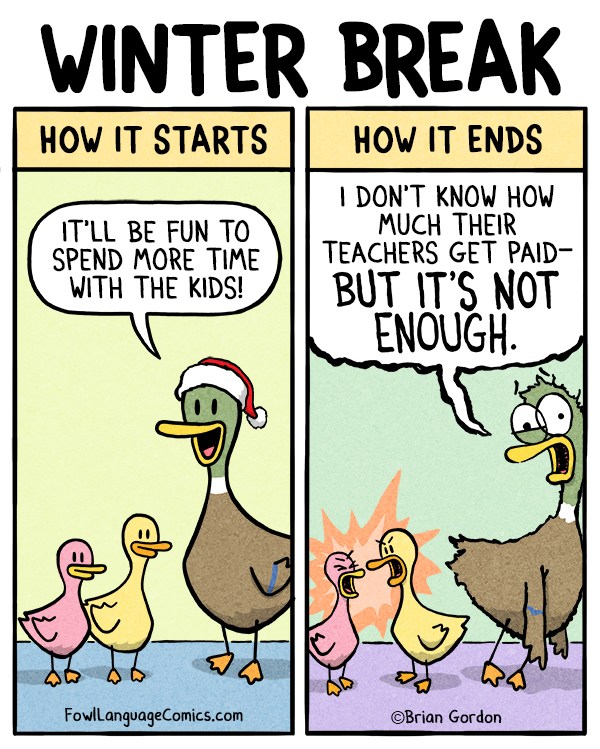 Creepy McElferson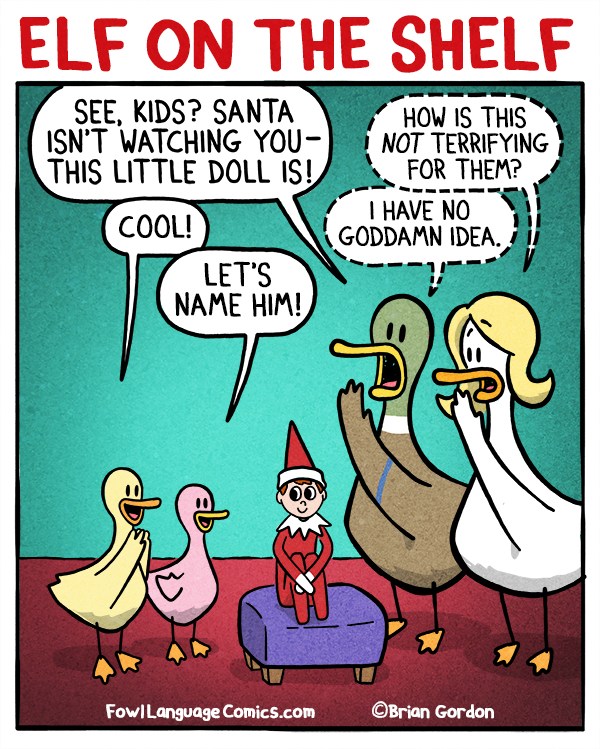 The Great North Pole Recession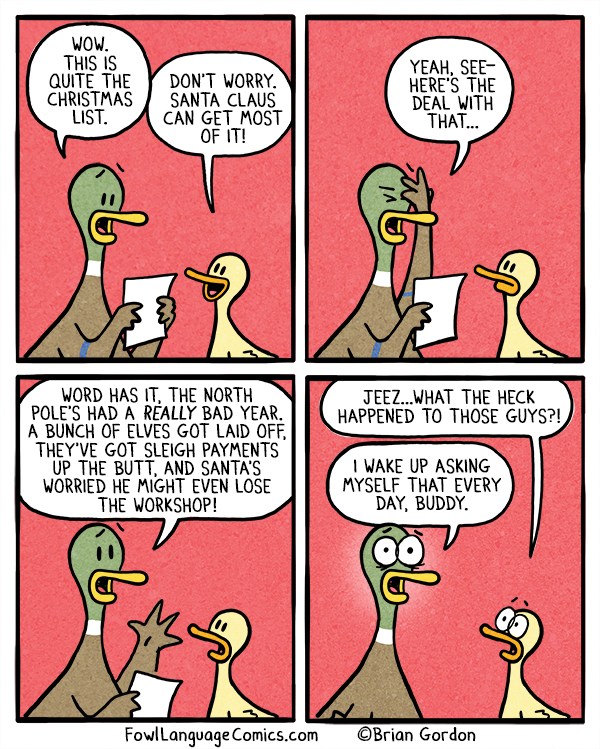 Buyer Beware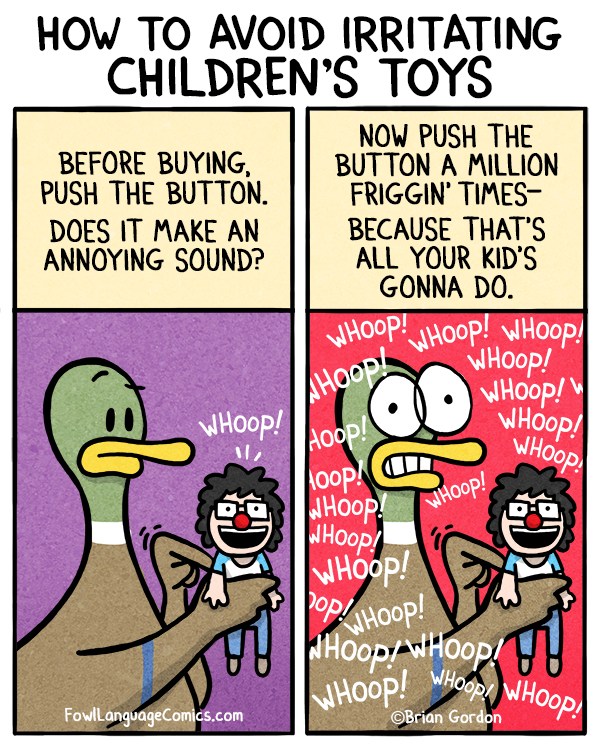 Scrooge Fail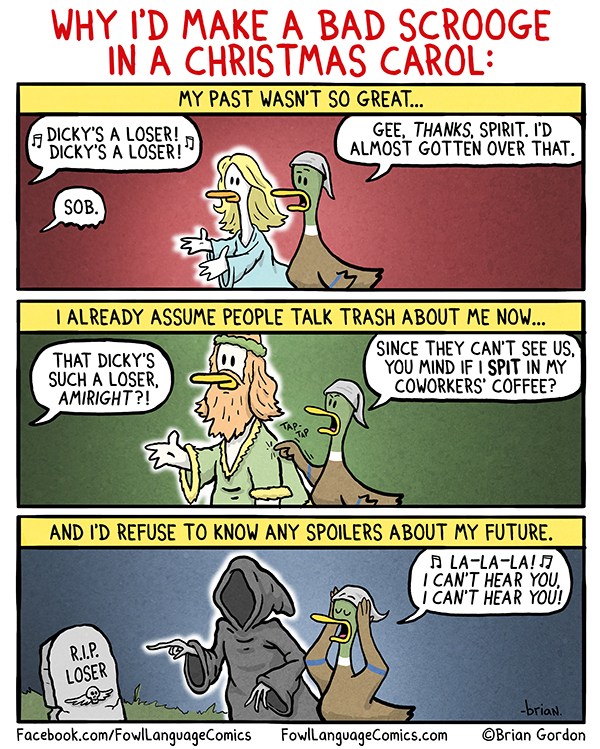 Sing Like No One Is Calling The Cops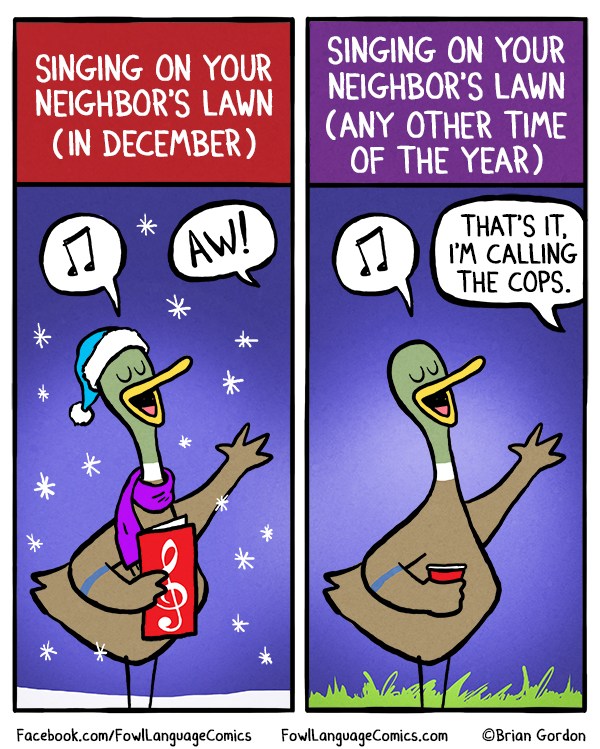 And So It Begins Again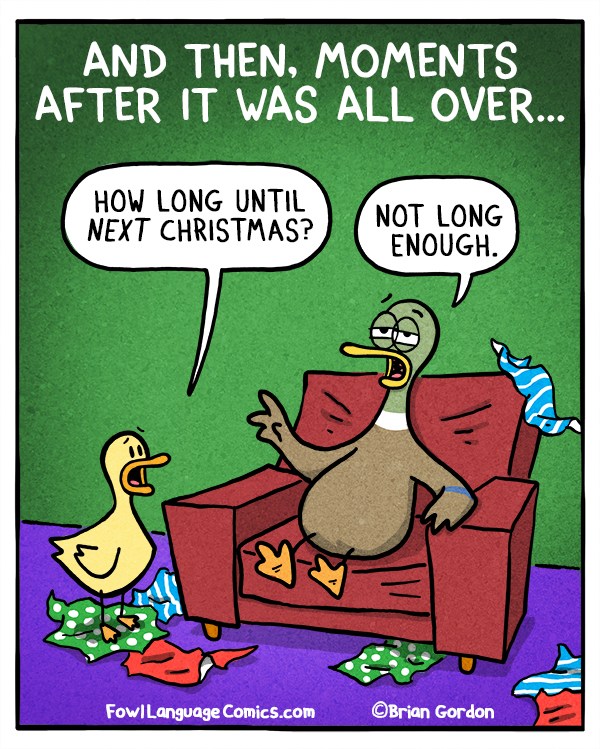 –
Keep up with Fowl Language Comics: Connect on Facebook.
See more hilarity: Visit his site.