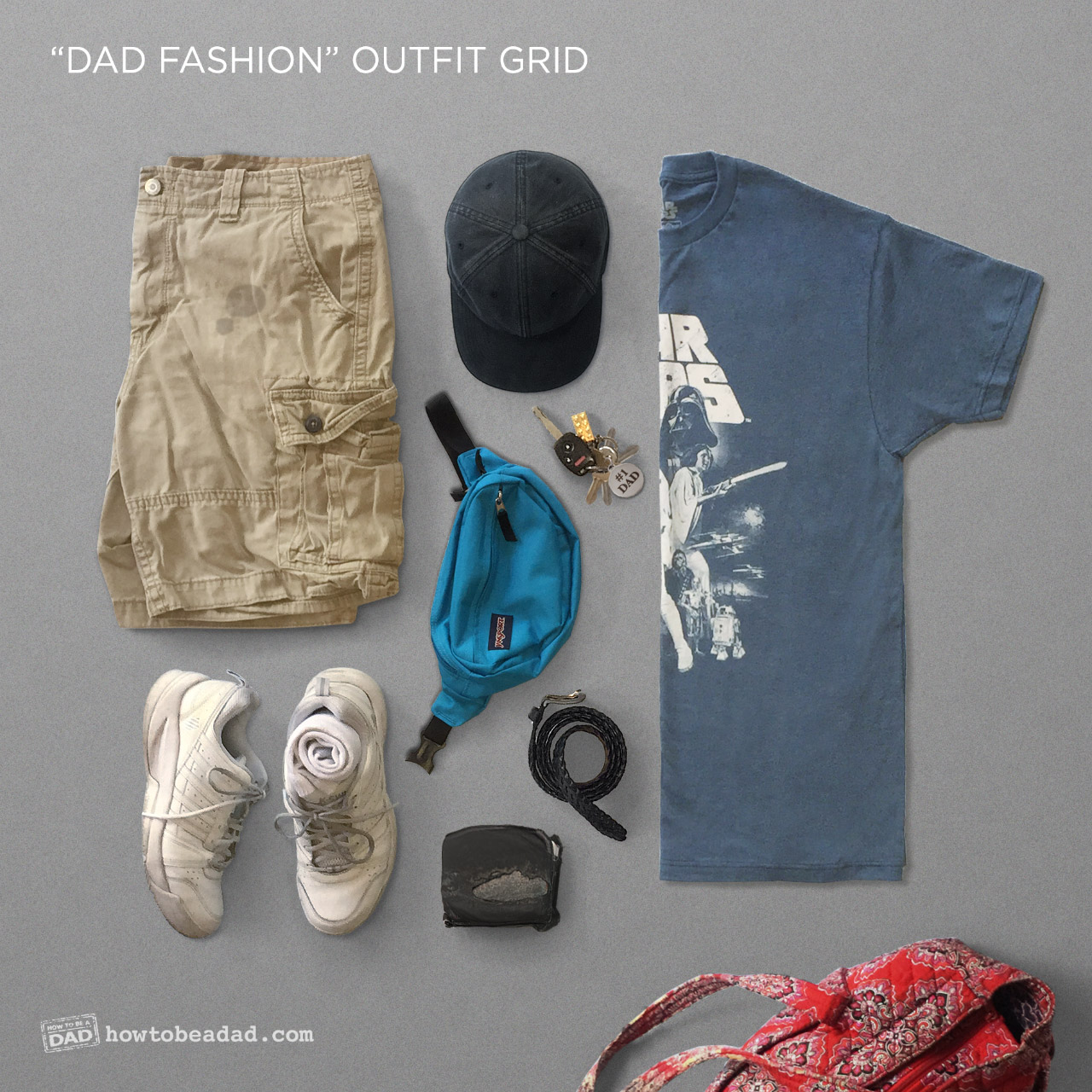 [ click images to view larger ]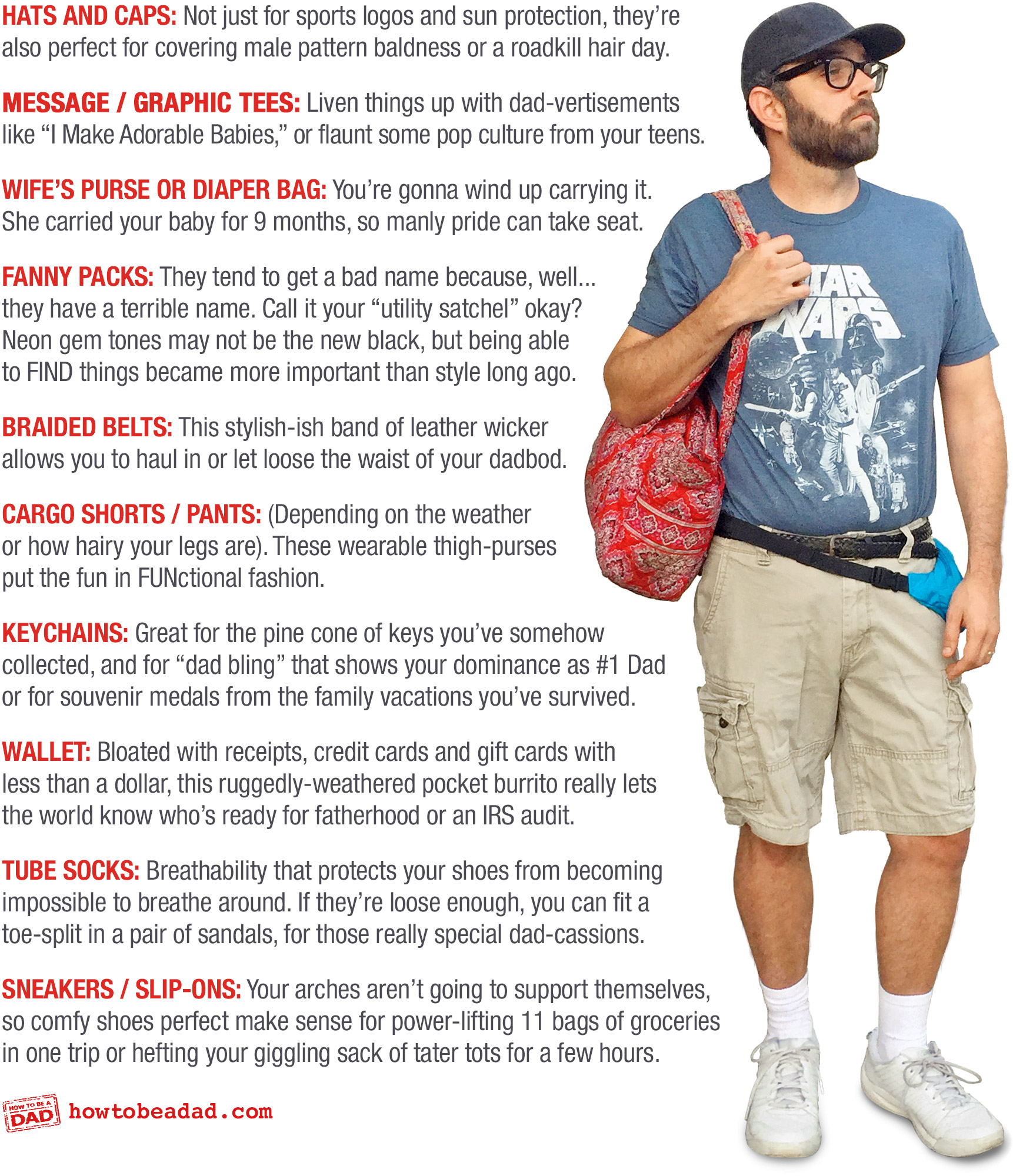 The "flat lay" above showcases a fairly iconic dad outfit and demonstrates how style can get pretty meh when you become the co-creator of a freshly-made human.
Your hairstyle might now be best described as "appears to have been in a bar fight." An important fashion choice is now making sure your shoes match. But like, each other, not your outfit. A lot of what you wear can be best determined by what happens to be at the top of a drawer, or clean enough-ish.
Over time, you resign yourself to the fact that you'll never again own anything that remains white for more than a day, and words like wrinkle-free, stain-resistant or loose-fitting will speak louder to you than any fancy brand label ever did.
But you're someone's dad now, so rock your fierce dad fashions proudly! You can pretty much get away with anything. Apparently.
–
Follow HowToBeADad on Facebook. Everyday can be a no-pants day.
More Funny Parenting Infographics
Because laughter is the best way to keep your kids from driving you insane.