It's not a competition. But that doesn't mean that there aren't any winners.
Don't sweat it, though. It doesn't mean we're worse parents if we don't go full-Halloween on our costume game. We don't all have the time or money or brain power. But these people most certainly do. Wow.
We're all winners when people do amazing things, so let's give them a hand and enjoy their extreme costume passion.

I would up-end the entire candy bowl into his bag (and tauntaun) if he came to my door. (Watch the original YouTube video)
You've gotta hand it to this kid. Like all of it. Hand all of the candy to this kid.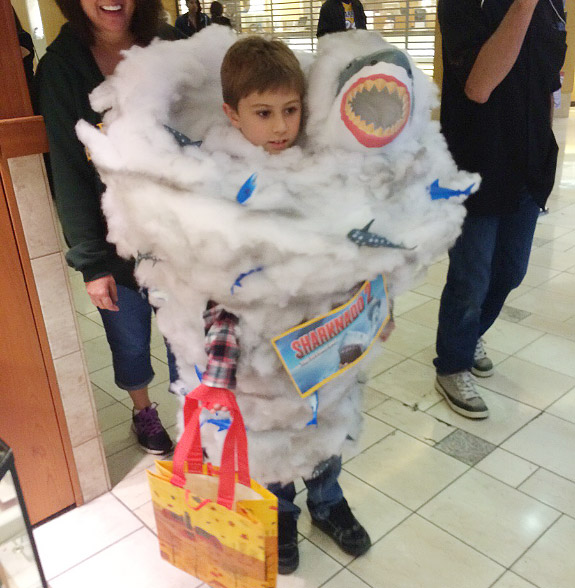 source imgur

Life Father, Like Daughter
Unless you're nuclear-winter level dead inside, you have to smile really wide at this.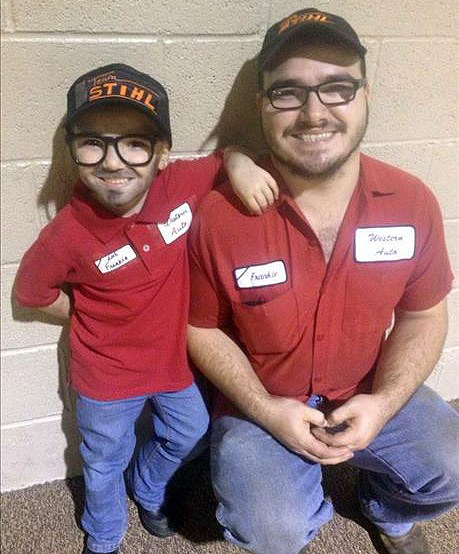 source imgur

It's quite possible I could spend the rest of my life watching this and die a happy man.
AWWWWWWWWWRARRRGWWWH!


source imgur

In space, no one can hear you giggle.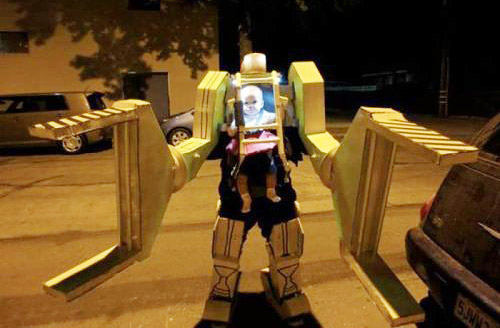 Some people don't like sushi, but how could you NOT like this sushi!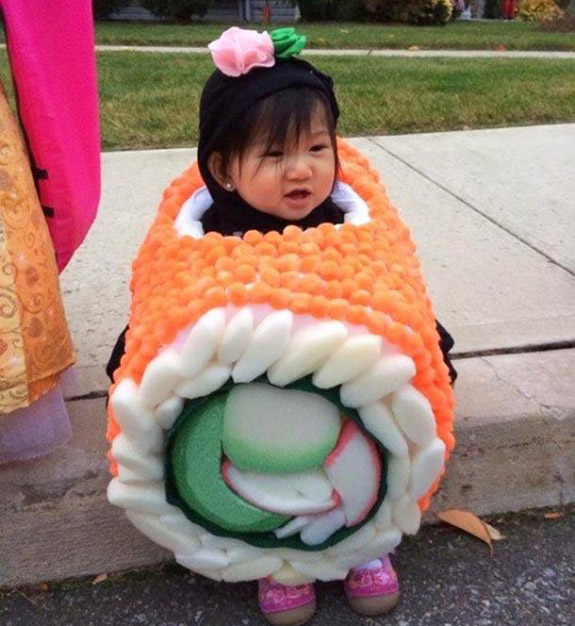 Boogeygirl (Nightmare Before Christmas)
Aw she looks sad. Maybe the sack cloth is too Daddy-kiss scratchy.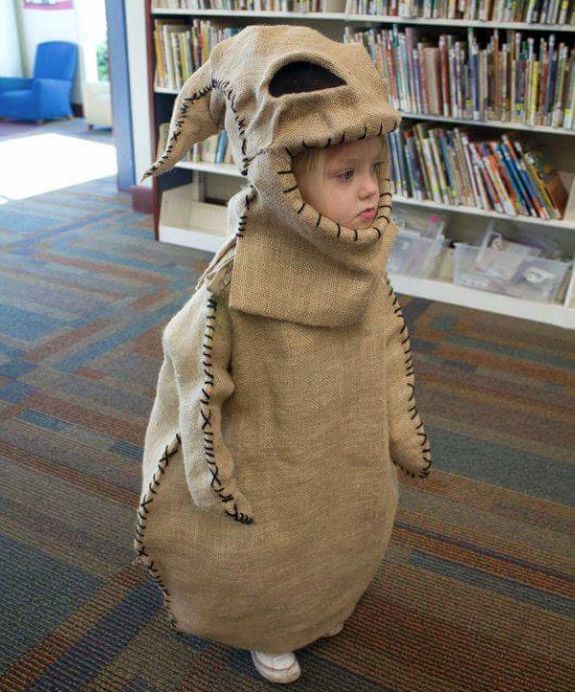 source imgur

Never leave a trick-or-treater behind!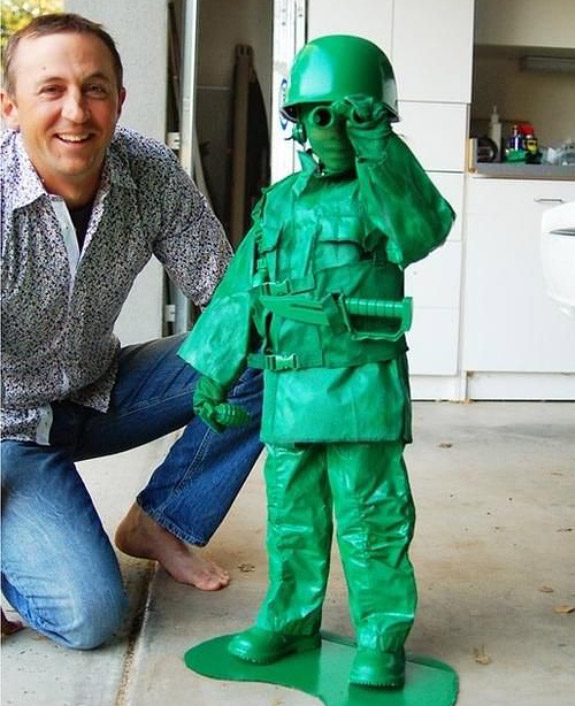 This is clever on many levels. We all know they're going to feel like a 50 lbs. bag of potatoes after carrying them a few or thirty blocks.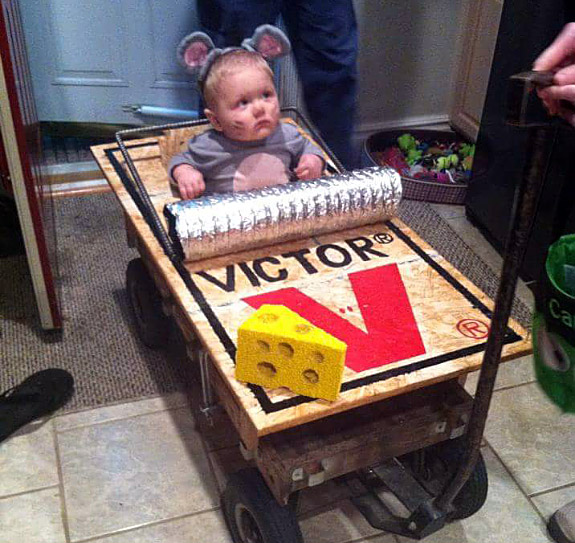 source imgur

Aren't you a little too adorable to be a Stormtrooper?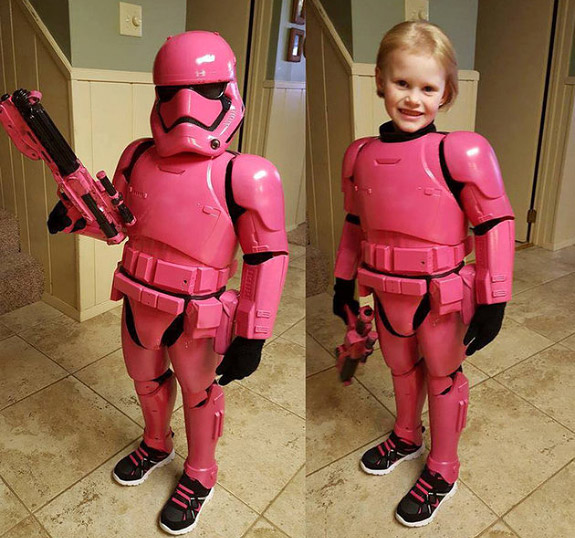 source imgur

Not-So-Little Red Riding Hood & the Wolf
Oh my, what big biceps you have, Red Riding Hood! The better to carry you and the parts of your costume you don't want to wear anymore.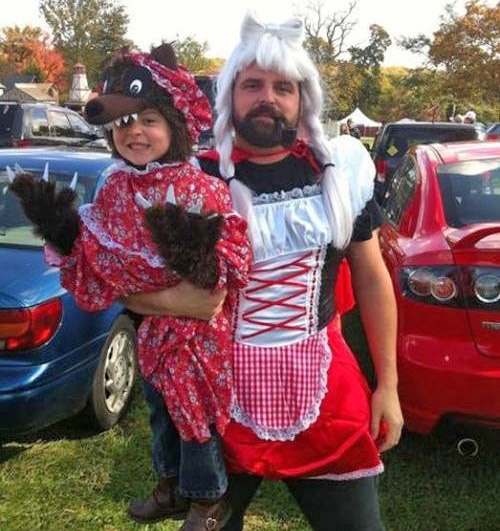 I can almost hear the fairytale music and see the snow falling.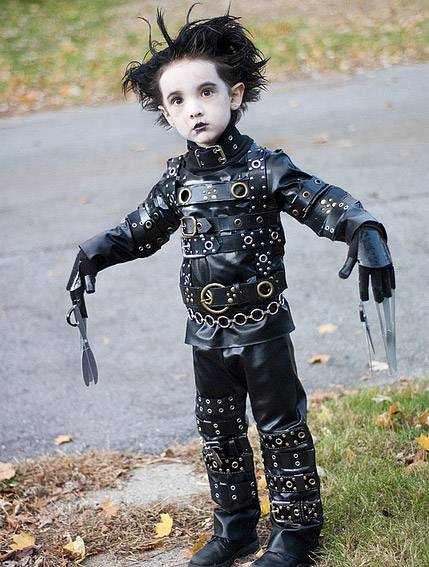 Serial Killer Frozen Dinner
Hmmmmmm. Pizza rolls? Ice cream? Nah, feels like a human head night.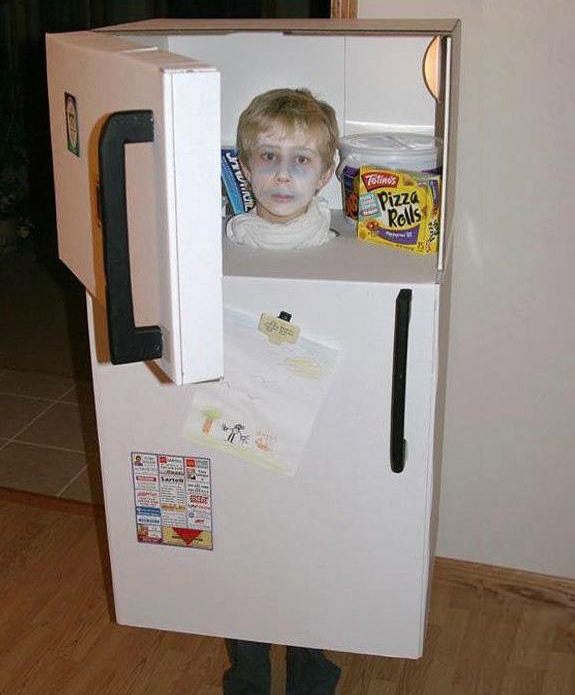 source imgur

She's even wearing a diaper.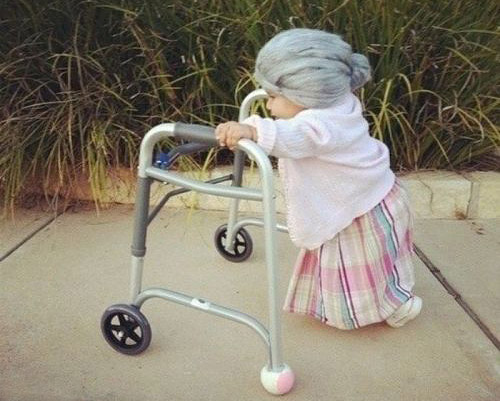 The time this must have taken to make is out of this world, but think of the time it took to even be able to.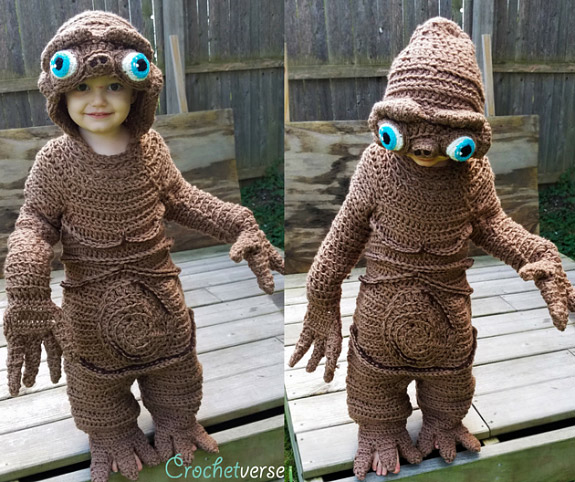 source Huffington Post

These baby-wearing combo costumes are the best part of a balanced Halloween.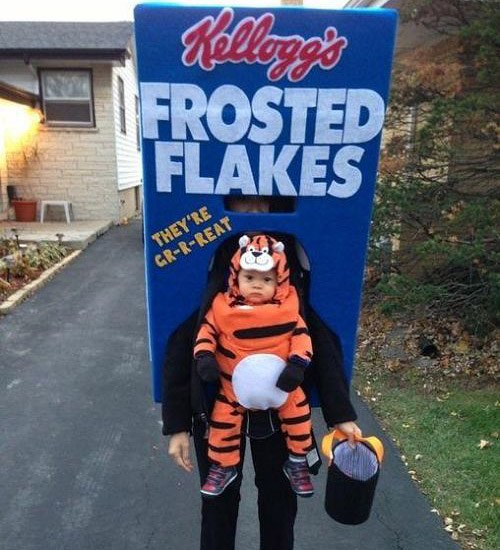 Easily one of the scariest costumes I've ever seen.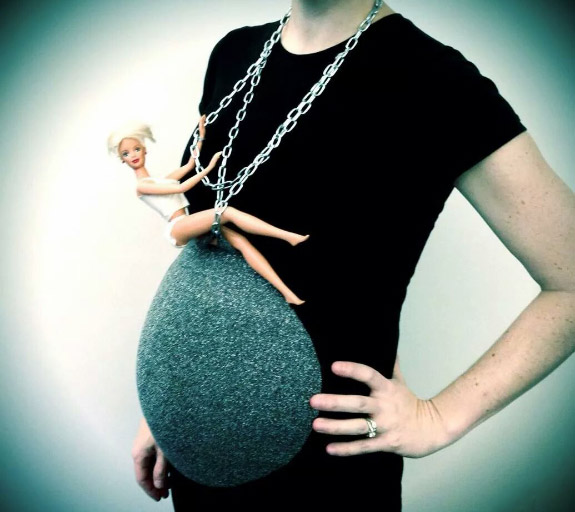 Something adorable this way comes!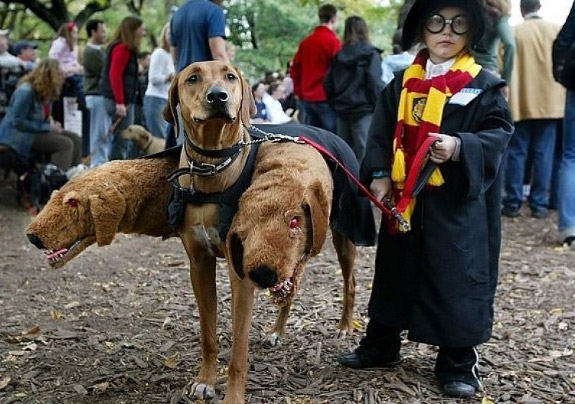 source imgur

Walter White & Jesse Pinkman
Okay, so Breaking Bad is so incredibly age-innappropriate, but just imagine the massive amount of meth um I mean candy these two are going haul in.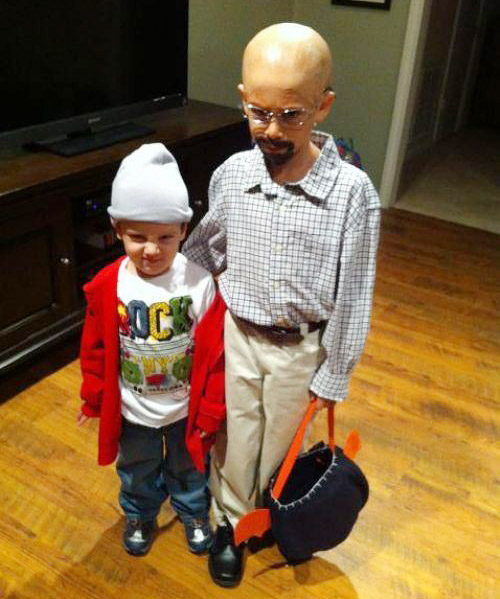 This IS the droid you're looking for.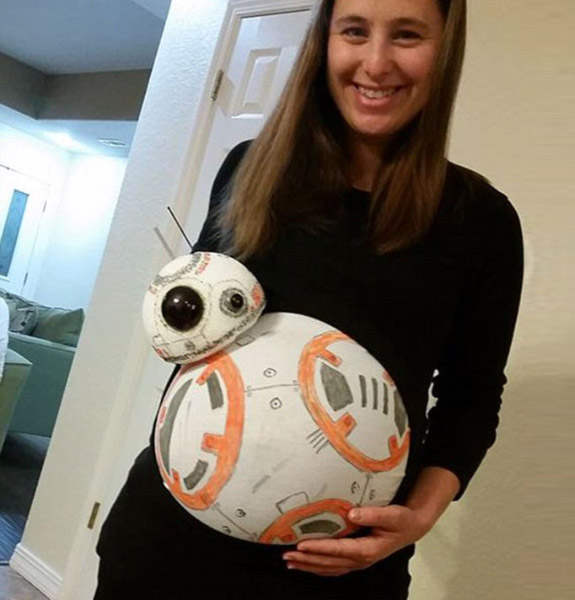 source imgur

No way he's going to make his scare quota.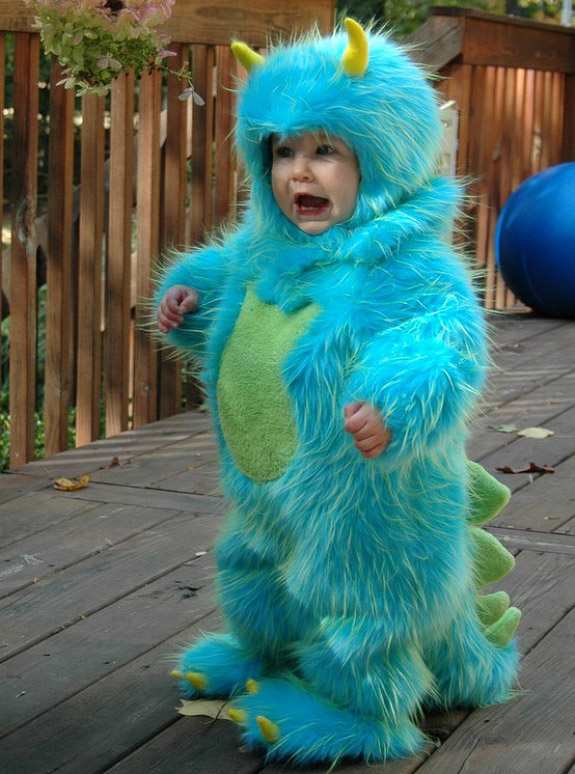 Um yeah, I'd throw candy at this kid by the fistful. By. The. Shrieking. Fistful.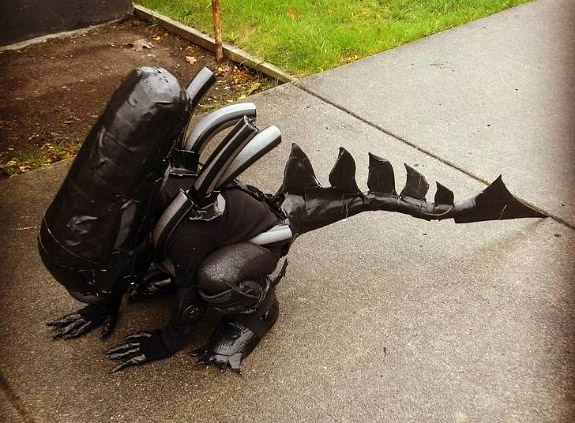 source imgur

Carl Fredricksen & Russell (Up)
Brovarie-splosion! Wow. I don't just want another baby, I want twins.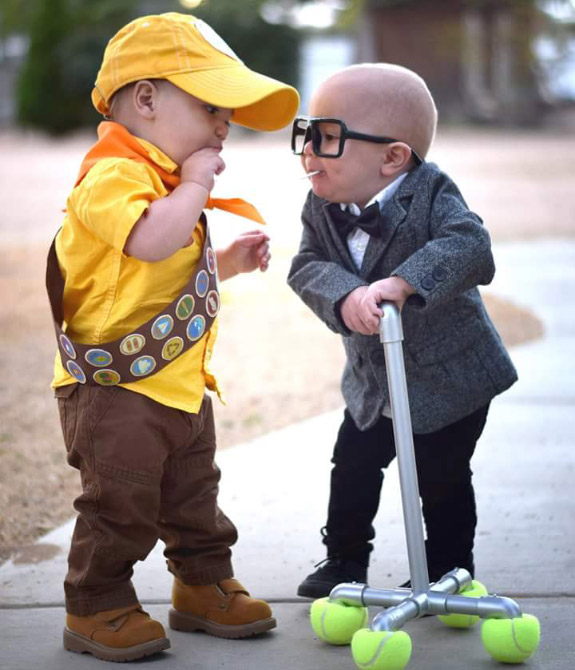 source imgur

EVERYTHING IS AWESOME!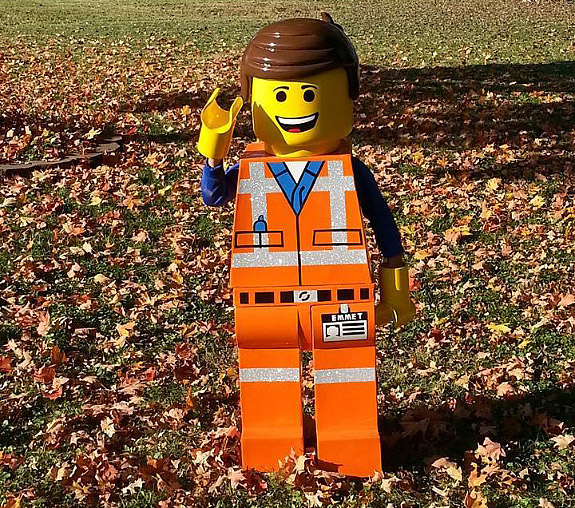 source imgur

If this kid marched up to my door and took his helmet off, I wouldn't give him candy. I'd write him a check.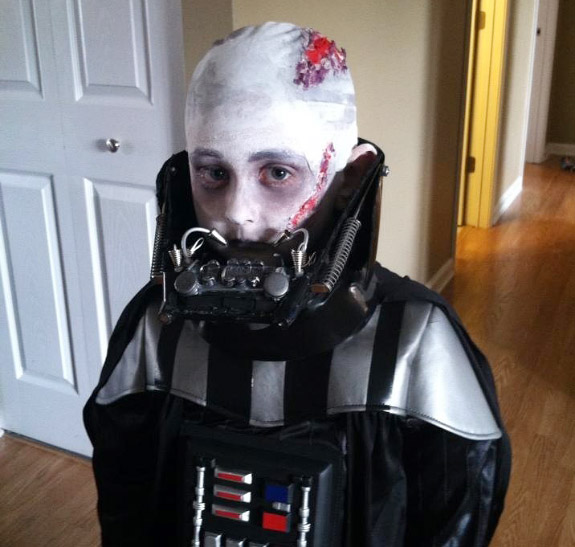 source imgur

Autobots, transform and trick-or-treat!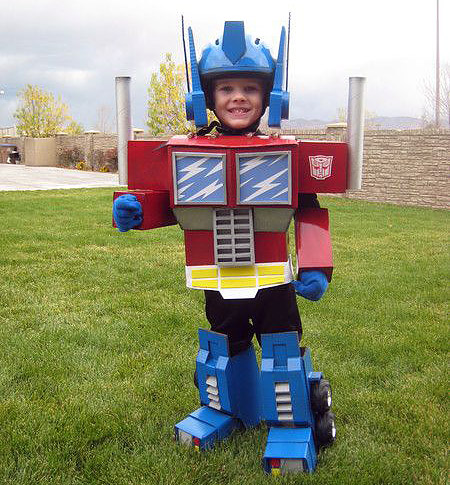 I absolutely love that kids who have disabilities can be the envy of the holiday with amazing creations like this.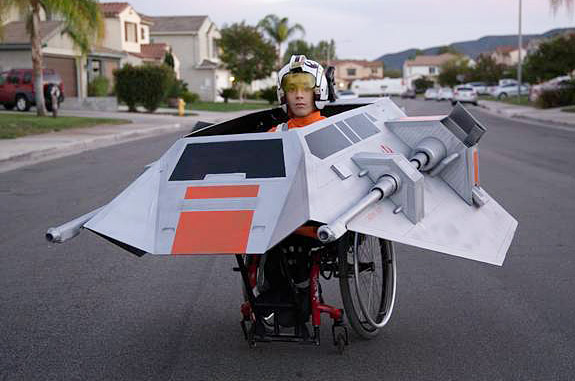 source (more pics) imgur

This makes me very happy and very sad.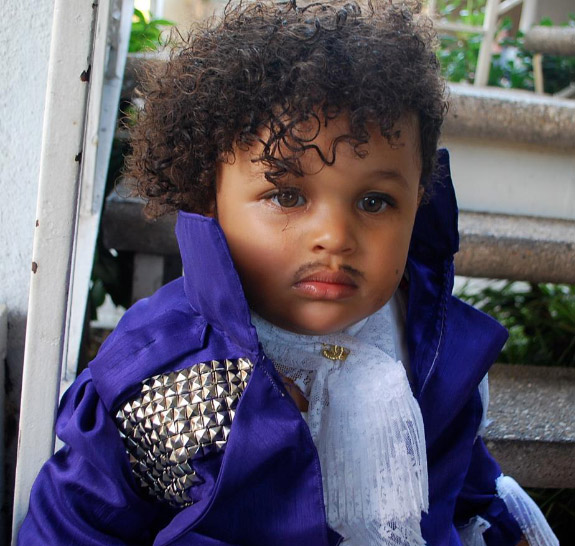 source imgur

She'll probably turn anyone in her way into pixie dust.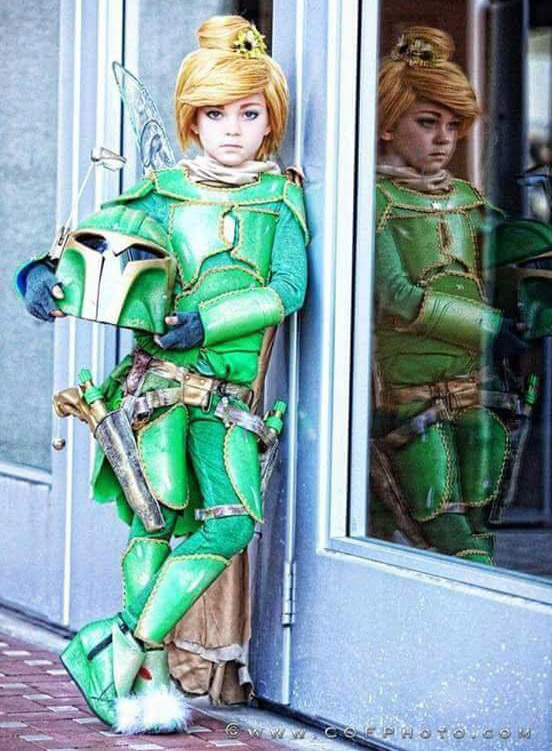 source imgur

Defender of the '80s nostalgia universe!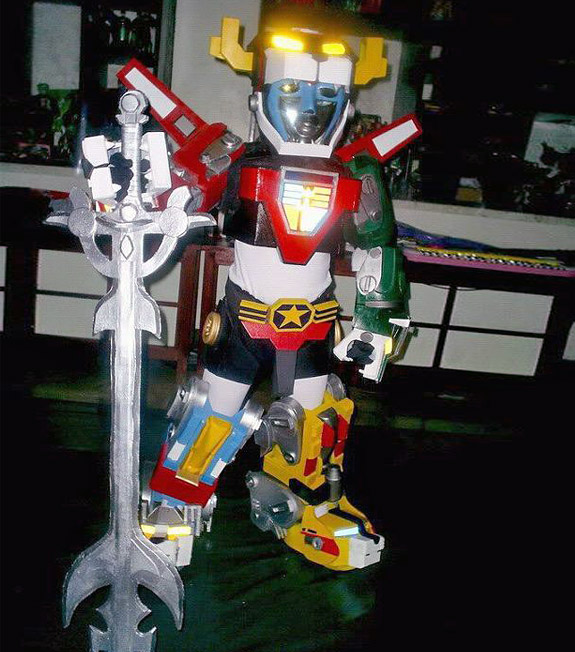 source imgur

Don't even need to add water. If she's teething, she'll be drenched in no time.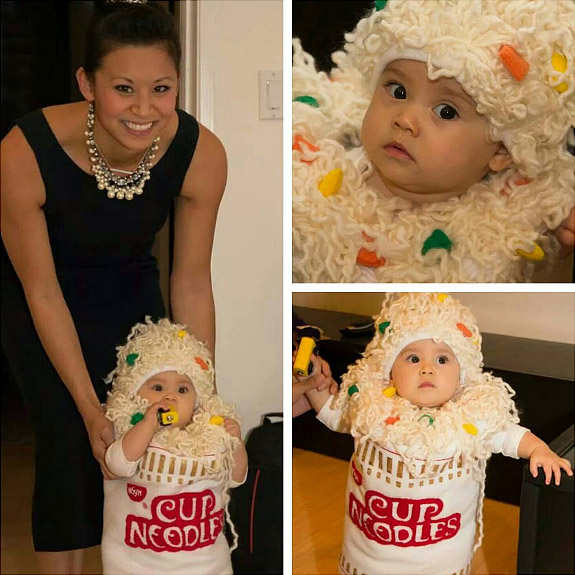 source reddit

Sandtrooper Dewback (Lizard)
Apparently this dog won a costume contest. I'm not sure if it was a human contest and he won it anyway.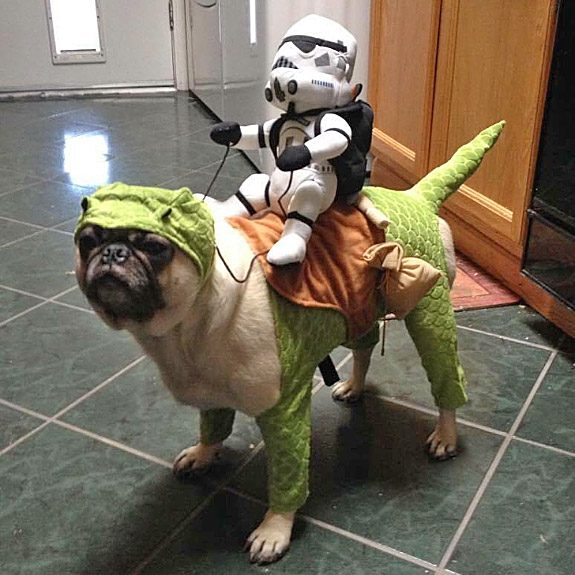 source imgur

Okay so apparently pug owners are into cosplay? Best if he doesn't use his heat vision in case an eye pops out.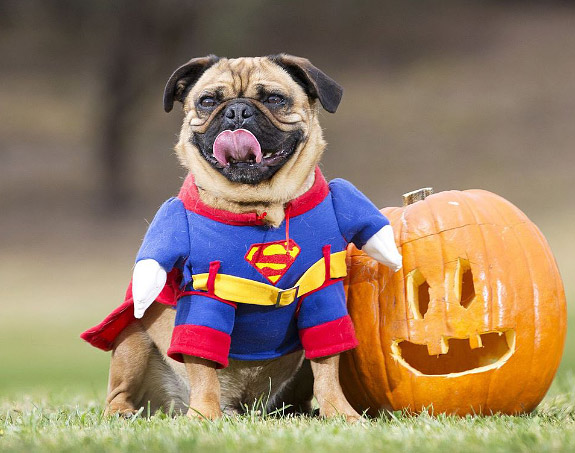 source

His armor is too strong for blasters, better use the tow leash.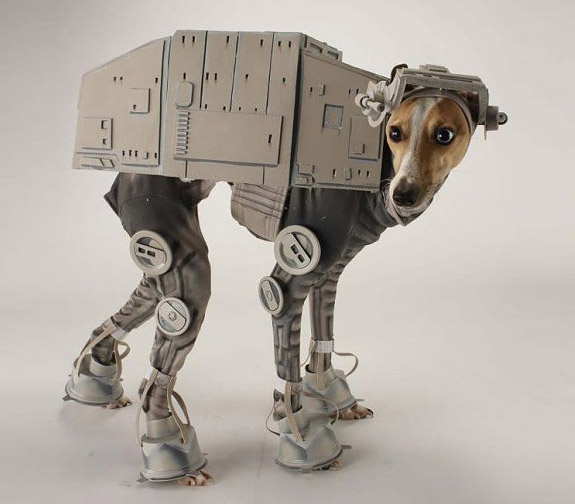 source imgur

What about cats, you say?
First off, you can't really take them trick-or-treating with you like dogs, or you really probably shouldn't. Second… this cat's reaction to a costume.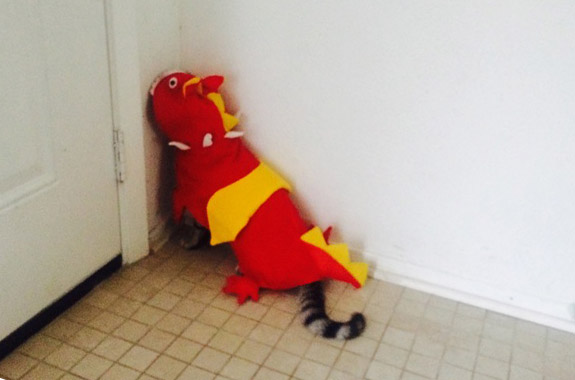 source imgur