The leaves are turning, or in my case as a resident of Southern California, the shorts are turning into pants. Halloween is looming!
Whatever hails the changing of the seasons for you, ever since I was a wee little scab-picker, Halloween wasn't just Halloween for me. Pumpkins and polyester cobwebs were the only evident thing about Fall in Los Angeles. October 31st has also always been like the opening celebration for the whole magnificent parade of approaching holidays.
All grown up with kids, there can certainly be a lot of unpleasant "tricks" that go along with the treat of the big night. Here are some hilarious heads-ups and "tips" from Fowl Language Comics. This Halloween let's all be Hallowinners. (I apologize for that one.)

Consider It Carb-Loading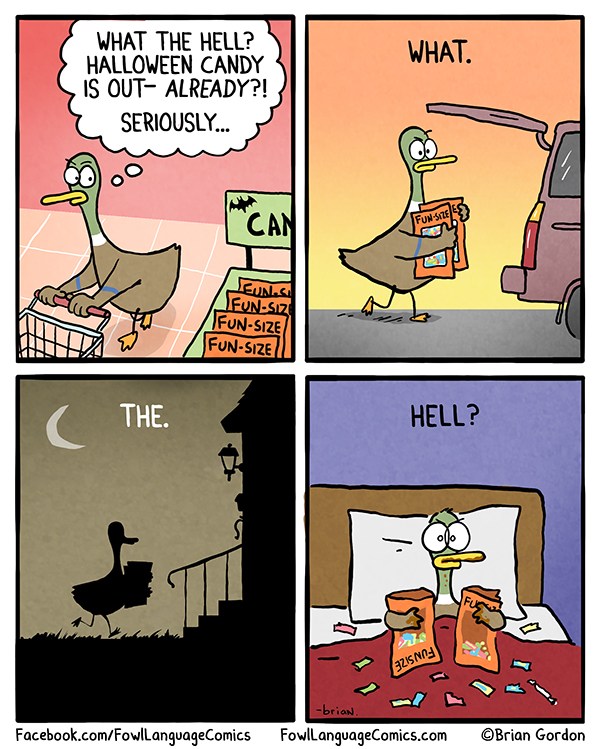 Nothing to Fear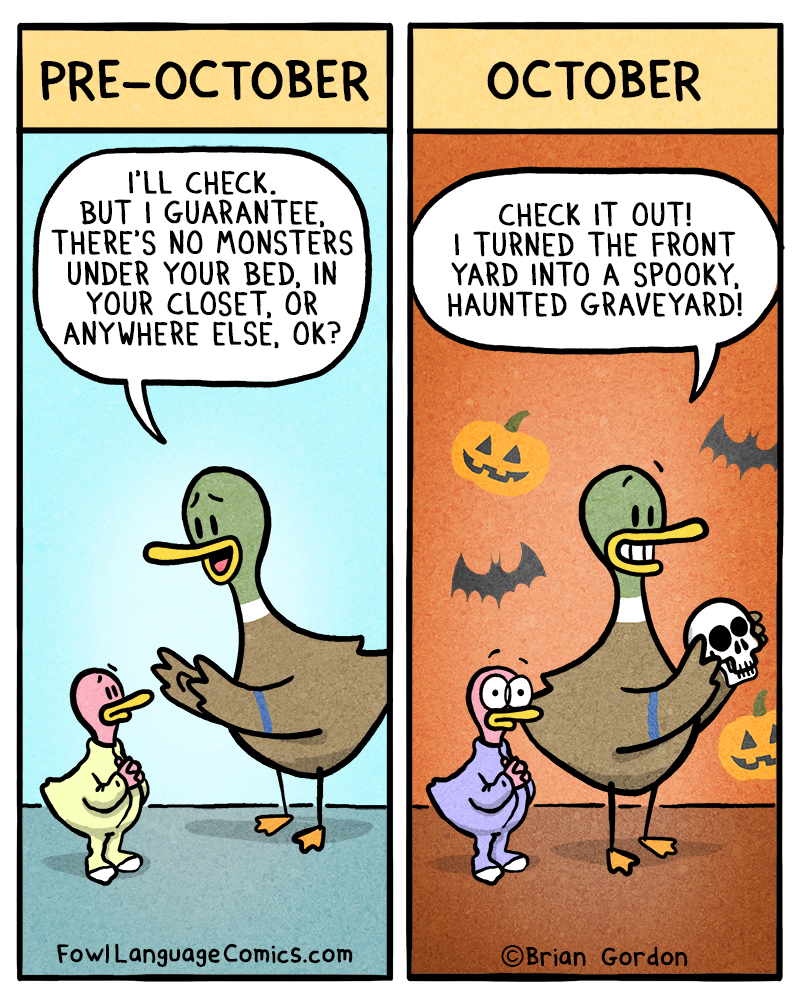 Dressing for Success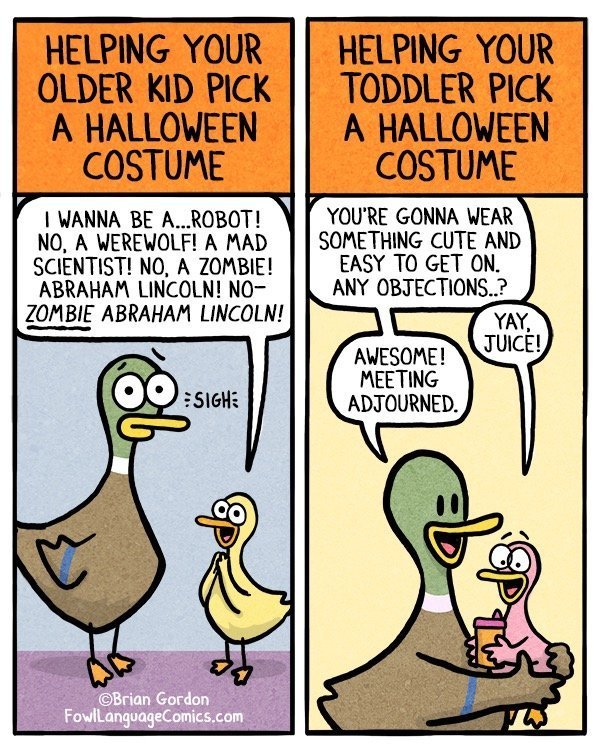 Carvé Diem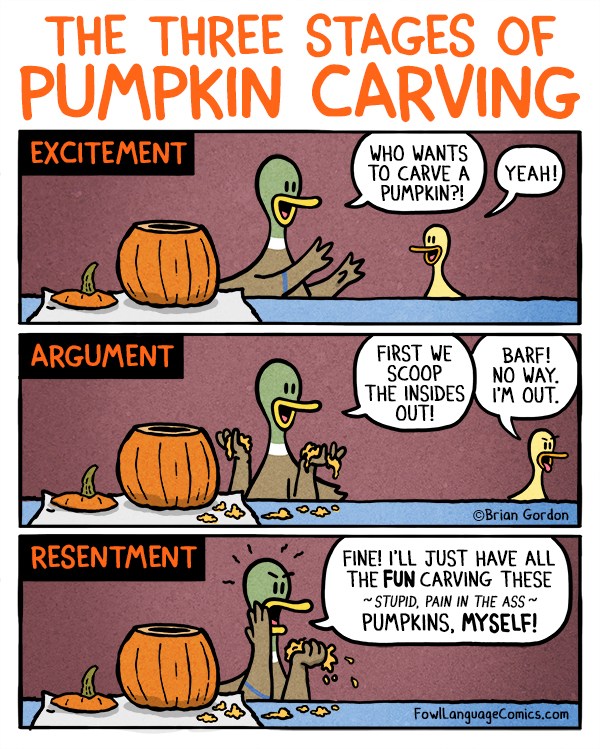 Costume Roulette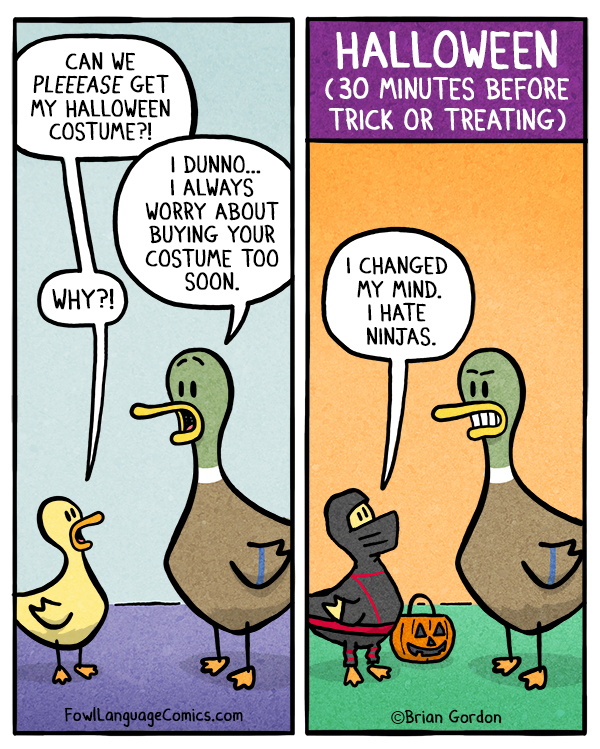 Trick or Deal With It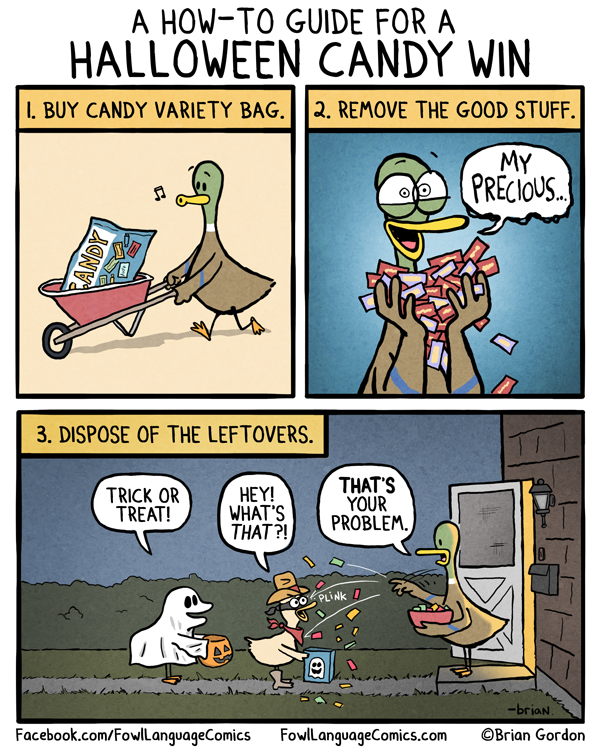 Poison Testing
Don't forget to collect your Daddy or Mommy candy tax! >Ehem!< I mean, uhhhh, test for poison.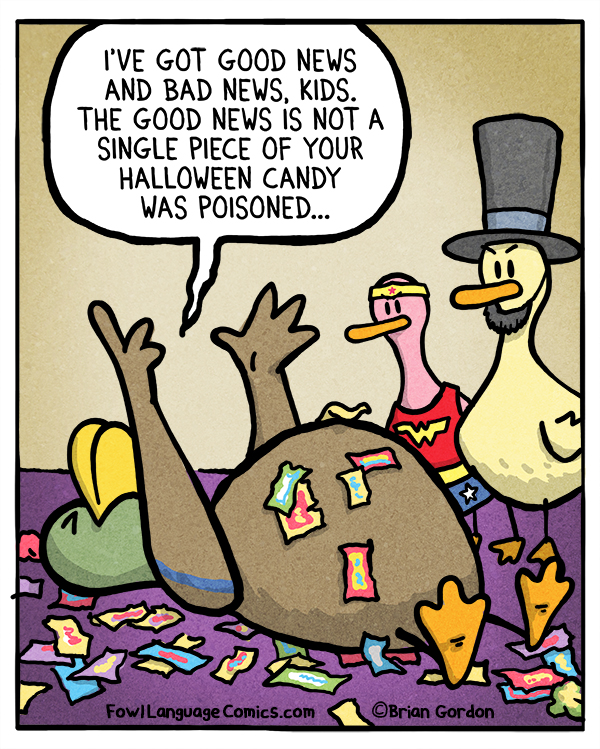 –
Keep up with Fowl Language Comics: Connect on Facebook.
See more hilarity: Visit his site. He's got bonus panels, too!